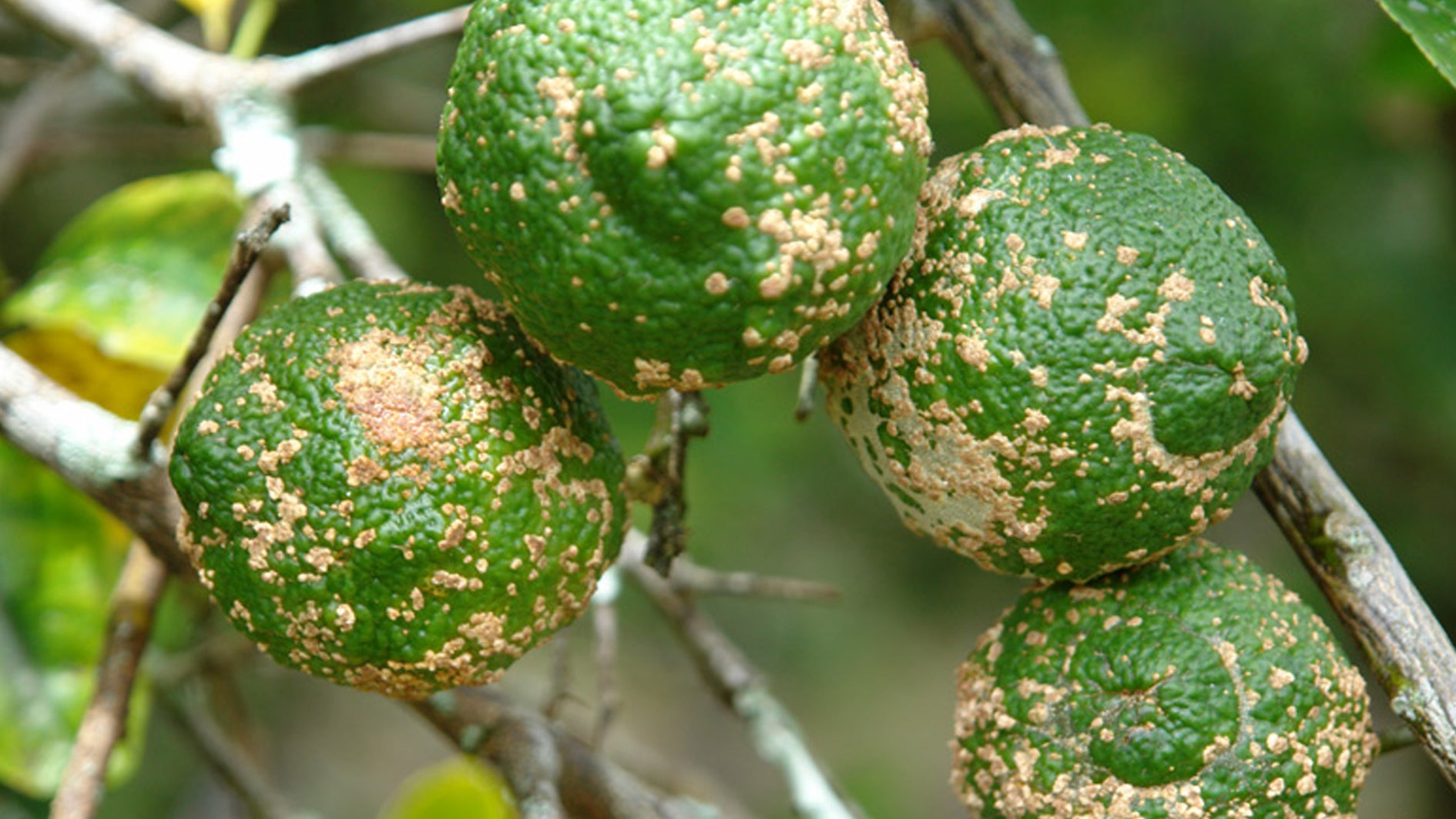 Elsinoe fawcetti and Elsinoe austealis. A fungal disease also known as Lemon scab that causes raised warty lesions to appear on fruit and leaves, often causing the leaves to curl up.
Fruit is still edible, though less attractive. While the disease doesn't cause major problems it should still be treated as it negatively affects the health and vigour of the tree, making trees more susceptible to other problems.
Prevention
Reduce the risk of your trees getting this disease by planting them in full sun, in free-draining soil rich in organic matter.
Where possible ensure that there is good air-flow around your trees.
As healthy plants are less likely to suffer from diseases, feed your plants regularly and keep them well-watered during the drier months.
Treatment
Remove ripe fruit and then spray the tree thoroughly with Copper Oxychloride. Repeat later in the season if necessary. Avoid spraying when rain is expected or when plants are dry and suffering from moisture stress.