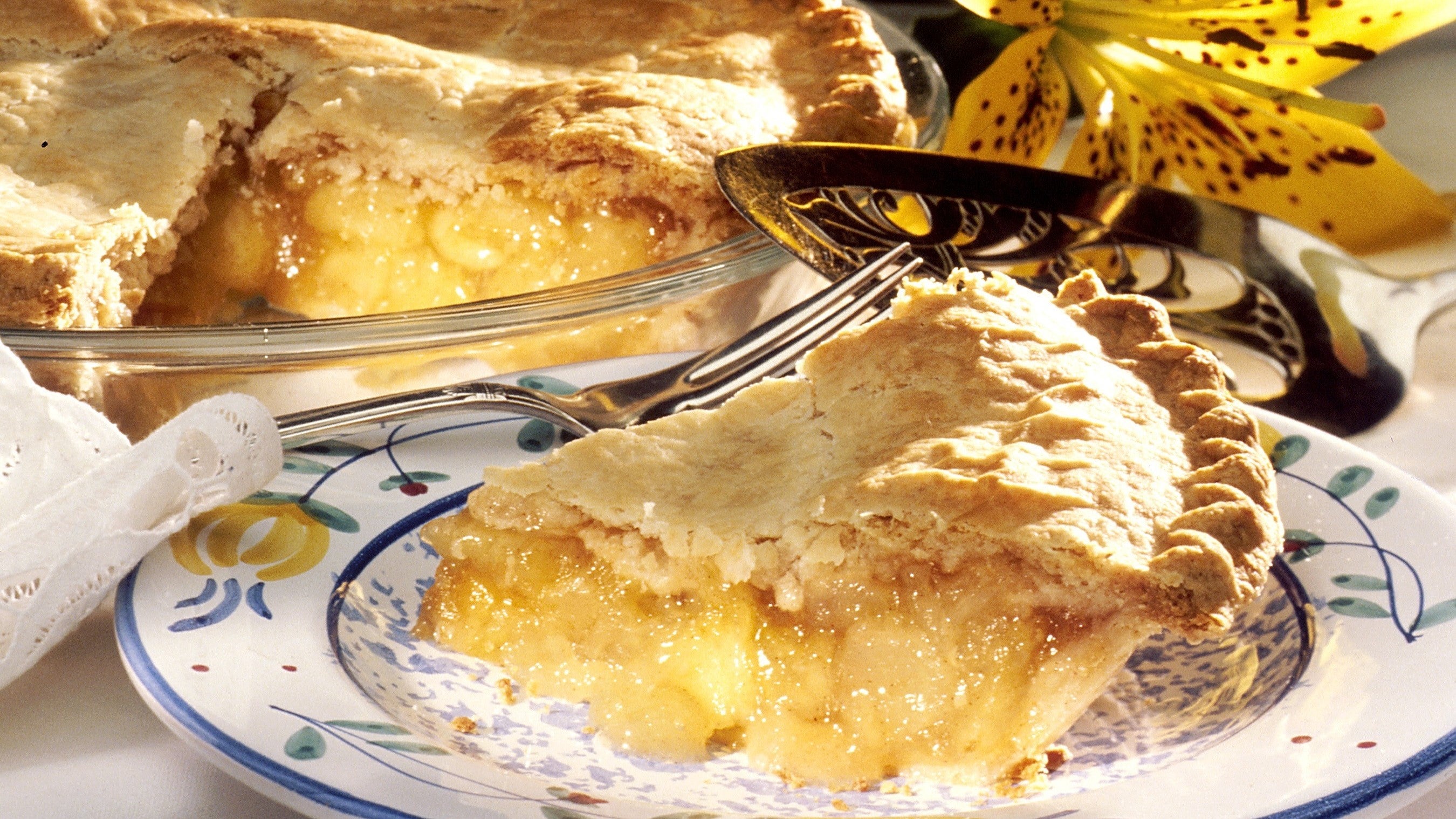 Apple harvesting season is upon us, and many of us have an abundance of apples (and quince) that can't all be eaten at the same time. Making this home-made pie is a fantastic way to use these up all at once! This recipe calls for cooking apples, but you can also use regular, sweet eating apples though the consistency will be different, and the cooking time of the apples may need changing. (You can always cook up your apples and save filling for breakfasts with cereal, or freeze for making this pie later in the year.)
Ingredients
Pie Filling
6 Cooking apples – medium sized
1 Quince
½ cup sugar
1 tsp cinnamon to taste
Enough water to just cover apples and quince


Pie crust
2 Sheets flaky pastry – pre-rolled
A little oil/butter to grease dish
1 egg
Method
Wash, skin and core the apples and quince. Cut apples into quarters, and quince into 1cm cubes.
Put fruit into a pot and pour in water, enough to just cover the fruit.
Bring to the soil, then simmer until fruit is cooked. Test by poking a fork into the fruit.
Drain juice and cool completely.
Make sure pastry is unfrozen before lining the bottom of a shallow, pre-greased pie dish (use oil or butter).
Put the cold fruit filling in, brushing water over the edges of the pastry of the dish, then press firmly down after layering the second sheet of pastry on top.
Beat the whole egg, and wash over the top of the pastry.
Set aside for half an hour. Preheat oven to 200C, and then cook for 30 – 35 mins until golden, making sure the pastry is cooked underneath.
Let cook for 5 mins, then serve with vanilla icecream!