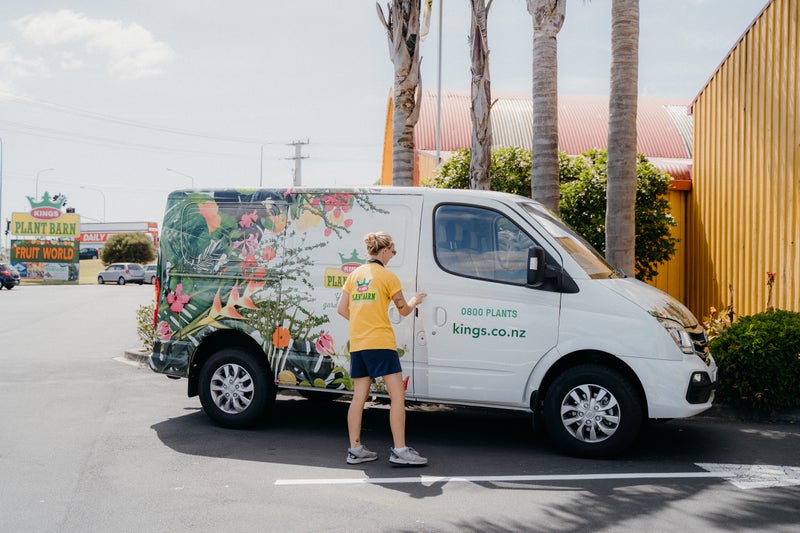 Online Deliveries:
If you've got a big project on, can't get in to collect your purchase or want to send a greener gift to a friend, our convenient online delivery service can take care of getting your plants and purchases where they need to be, safe and sound.

- Auckland Region: $8 per order
- Auckland Outer Region: $15 per order
- Rest of North Island: $25 per order
- South Island: Delivery only available via quote
- Small Items: $5 Nationwide per order
- Large/Bulky Items: $4 Surcharge per product. Auckland Only Delivery
- Extra Large Items: $5 Surcharge per product. Inner-Auckland Only Delivery

FREE Online Delivery Over $150:
Offer only valid for online orders over $150 in one transaction. Heavy/bulky item surcharges may still apply to selected products, please review your order before checking out. Location restrictions still apply.

Instore Deliveries:
Deliveries are also available from your local store for $60-$80 based on proximity to store. Ask us instore or ring your local branch to place a phone order. Delivery charges are determined by the distance from your local store.