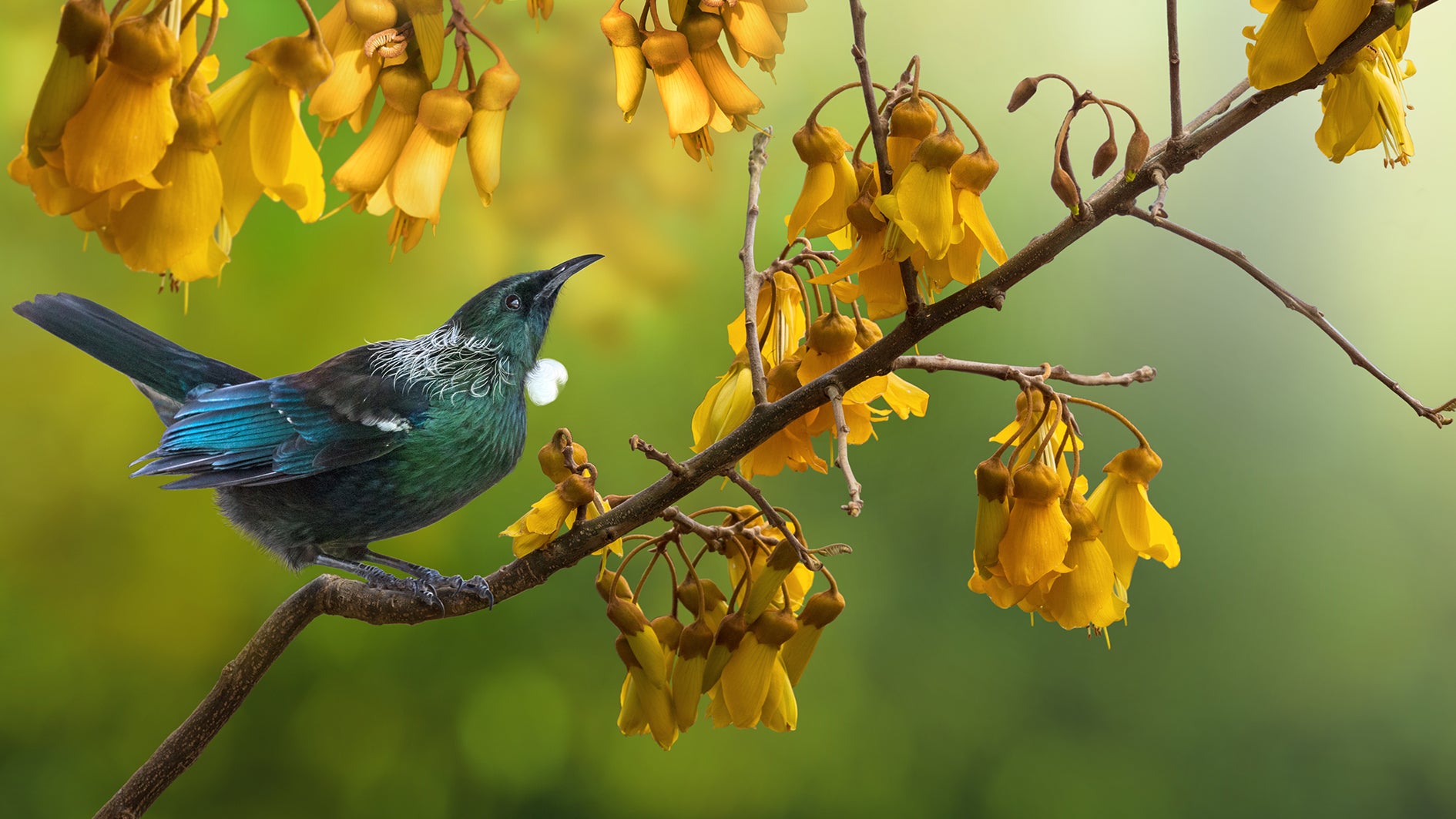 Attract Birds in Your Garden
It's true, we are crazy about our birds, especially when it comes to our unique and native species. Whether it be waking up to tui and bellbird song, or watching a large, low-flying kereru pass you by, we would love to have them in close proximity. Here are some products and tips to keep our special birds interested in your garden.
Trees
Tui
Tui are always seen drinking from blooming kowhai (sophora) trees when they are out in bloom. Tuis also love New Zealand flax (phormuim), kaka beak, puriri, NZ fuchsia tree, rewarewa, rata, pohutukawa, gums, tree lucerne and banksias.
Bellbird
Bellbirds have a beautiful song and gorgeous, deep olive-green plumage and striking red eyes, a welcome sight to any New Zealander's garden. Bellbirds prefer the likes of kowhai, rewarewa, rata, pohutukawa, puriri and NZ flax.
Kereru
Voted New Zealand's bird of the year in 2018, this oversized bird that pairs for life is always fascinating to watch and is a joy to have in the garden. The New Zealand woodpigeon likes to eat berries from cabbage trees, puriri, nikau, elderberry and plums. They also nourish themselves on leaf material from more wild trees and weeds including broom, willow, tree lucerne, poplar and even kowhai.
Waxyeye/Silvereye
These birds aren't picky when it comes to food. They drink nectar from trees such as kowhai, fuchsia, eucalypts and bottlebrushes. Silvereyes can also be seen nibbling at some old fruit that may be left on a tree over autumn. These fruit trees include pear, apple, grapes, figs, oranges, mandarins and peaches.
Foods to Avoid
These are some foods to avoid when wanting to feed your garden birds:
Bread
This is not a sustainable diet and the birds will likely become malnourished.
Milk
Birds are unable to digest milk and therefore it creates stomach problems. Cheese, on the other hand, is okay.
Honey/Honey water
This attracts bees from all over and can therefore help spread bee diseases. Instead, use specific nectar water in feeders.
Products
Bird Feeder
Perfect for small gardens that don't have enough space for large flowering trees. Easy to install, just add super water or Nectar to attract tuis, bellbirds and silvereyes.
Bird Seed Feeders
Seed feeders are a great way to feed the birds and give them a safe place up in trees to happily feed. Add wild bird seed mix to attract finches, dunnock and sparrows.
Bird Baths
Great as a garden centre-piece, bird baths can be entertaining, watching birds clean themselves and help cool off in your garden. Remember to offer all your birds clean water to wash and drink from.
Tip
Not all birds eat fruit and seeds. Some birds, like the fantail, morepork, grey warbler and shining cuckoo only eat insects. If you spray your garden too often for insects, and clean up all leaf litter straight away, you may miss the chance to see these delightful birds in your garden.