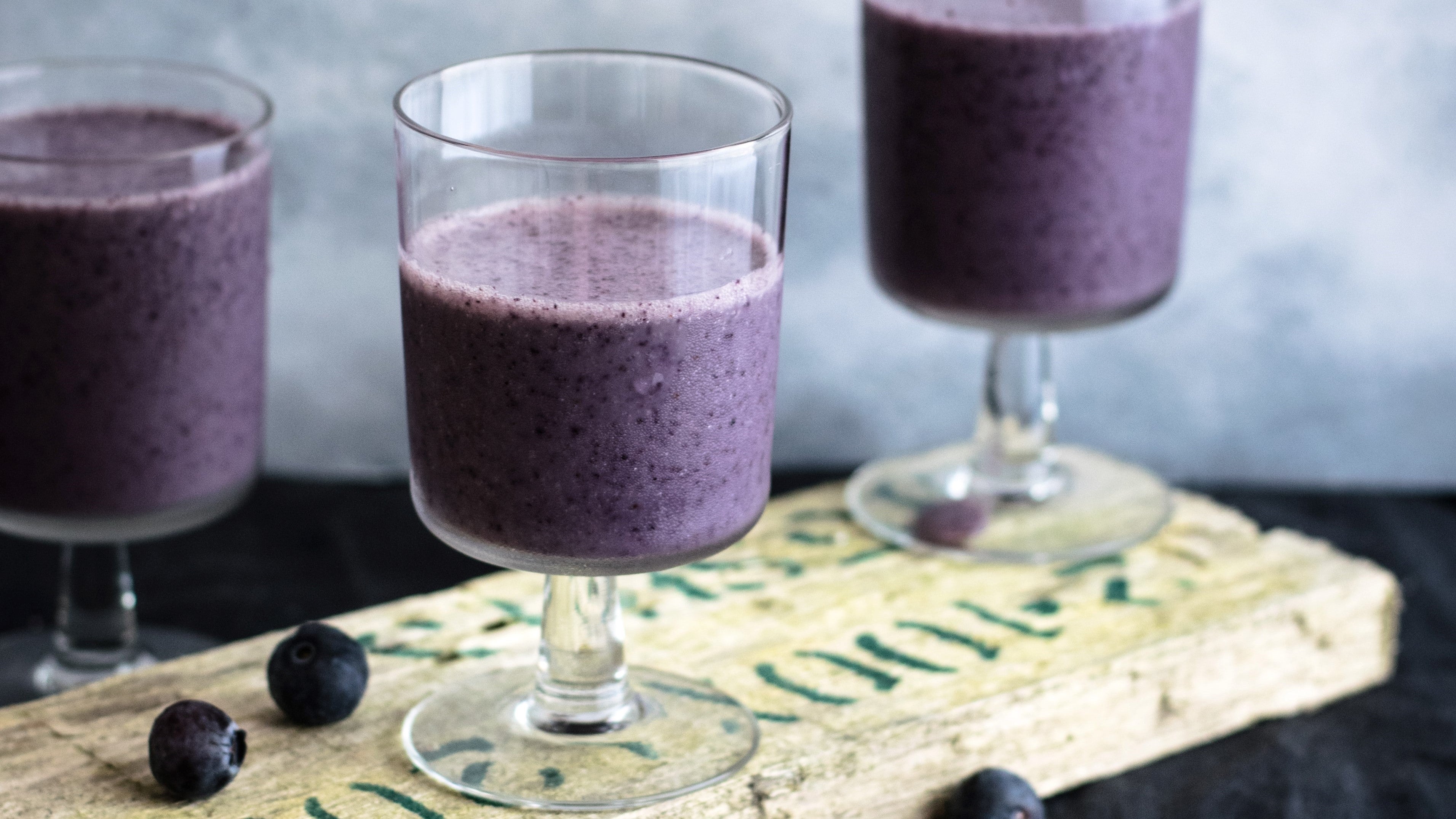 Blueberry and Banana Smoothie
Blueberries are harvestable in summer, making them perfect for festive desserts and refreshing drinks. This recipe uses frozen blueberries, but if you have fresh berries, feel free to add five ice cubes or a dollop of vanilla ice cream as a treat.
Ingredients
1 1/2 cups apple/grape juice (or preferred milk)
1 banana, sliced
1 1/2 cups frozen blueberries
3/4 cup vanilla Greek yoghurt
Mint for garnish
Method
1. Add the juice, fruit, and yoghurt into your a blender.
2. Blend ingredients until smooth; if using ice cubes, use the pulse feature.
3. Pour the smoothie into tall glasses and serve with mint as a garnish.