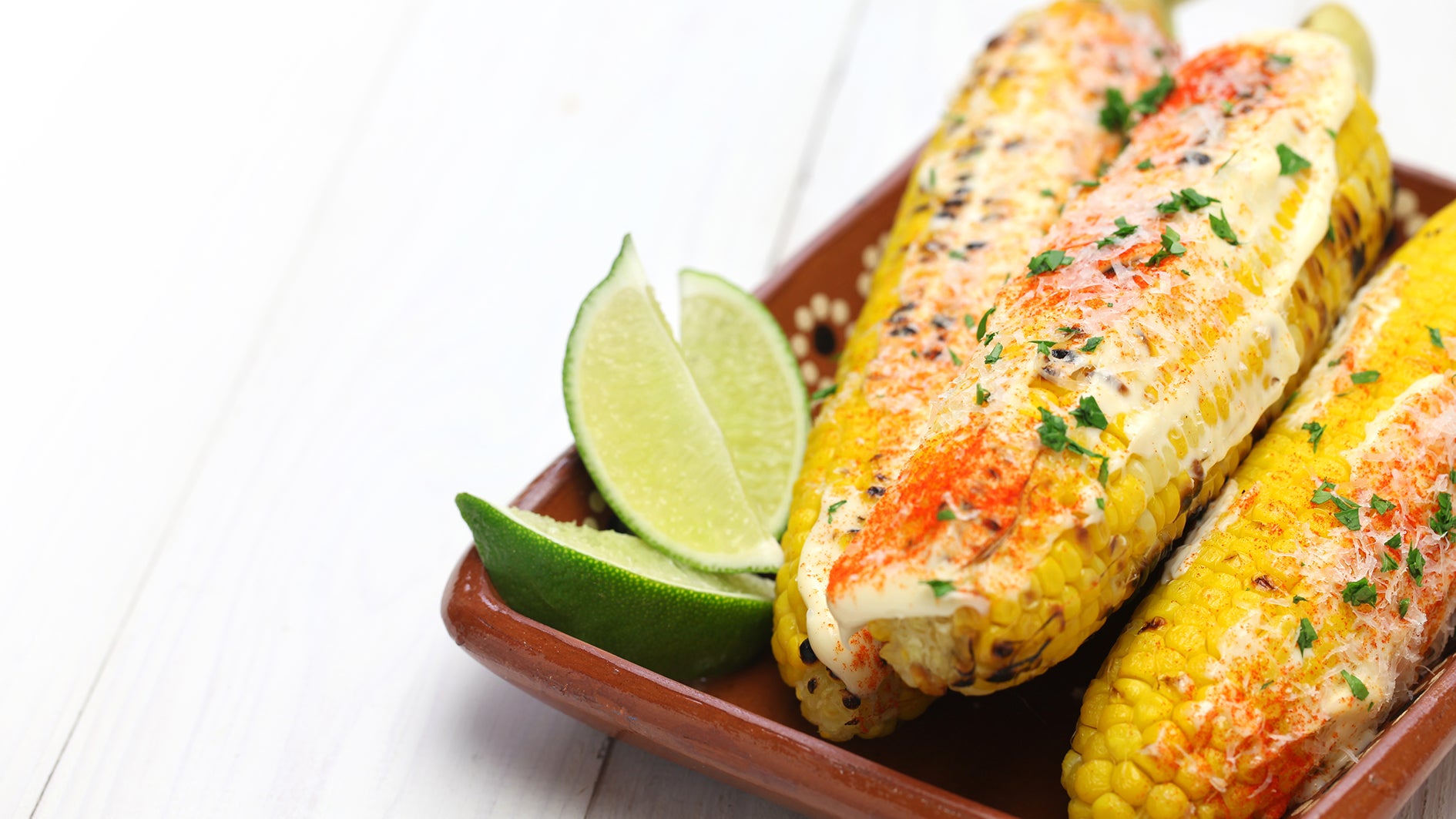 This is a super easy and fun recipe that makes the most of fresh in-season sweetcorn. You can skip the barbecue step and it will still be totally delicious.
Ingredients
4 tbsp mayonnaise
Juice of ½ lime
4 fresh corn cobs, husks removed
4 tbsp butter
3 tbsp grated Parmesan
Handful finely chopped Italian parsley
Ground paprika
Method
Combine mayonnaise and lime juice in a small bowl and set aside.
Bring a large pot of salted water to the boil.
Lower corn cobs into the water (you may need an adult to help with this). Cook for a few minutes, until the corn has brightened in colour. You may need to use tongs to turn the corn as it cooks to ensure all sides are cooked.
If using the barbecue to grill, have an adult help you to grill the corn cobs until they are golden on all sides. Otherwise, just ensure the boiled corn is fully cooked.
Smear a teaspoon of butter on each cob, roll to coat, and then sprinkle with Parmesan and parsley, if using.
Serve corn cobs with lime mayonnaise on the side to dollop, and get stuck in. Yum!