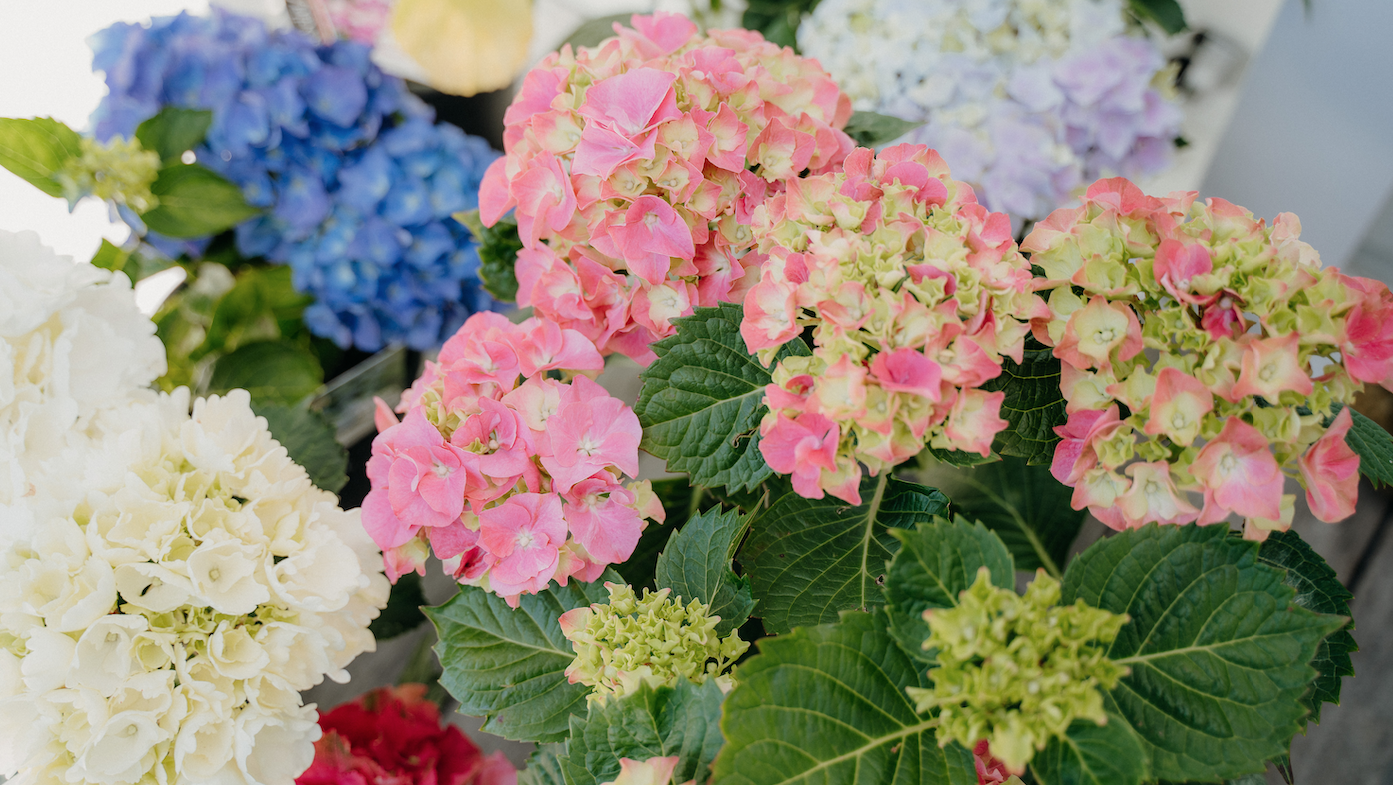 Choosing the perfect Hydrangea
Hydrangeas come in a remarkable variety of shapes and sizes. If you are a fan of the classic mopheads, lacecaps and compact snowballs, or the more unusual oakleafs or paniculata, there is something stunning for every garden setting.
Tips to Help You Grow Well
Most hydrangeas need part sun to full shade and like to be in free-draining soil that is rich in organic matter. Choose a spot where you want colour in the summer, but are fine with it being a little bare in winter.
Planting
Hydrangeas (much like roses) are best planted in the ground. If you have clay soil, dig the hole twice as deep and wide as the pot it comes in, put a handful of Claybreaker Gypsum in the bottom, and backfill halfway with a mix of compost and the clay soil. Sprinkle a handful of Kings 24 +fertiliser, and then fill the remaining hole with the compost/clay mix. Mulch with Living Earth More ThanMulch, then water deeply to finish.

Care
Once established, your hydrangeas won't need a lot of maintenance. Feed from early spring to early autumn with Kings Fast Food Liquid Fertiliser, or Kings Rose Food. If you have an older hydrangea, you can strengthen the colour with Yates pinking or blueing agents. Water once or twice every two weeks, and when the hydrangea shrubs lose their leaves for a well-earned rest in winter, cut back two-thirds of the new growth to improve growth and blooms for the following year.