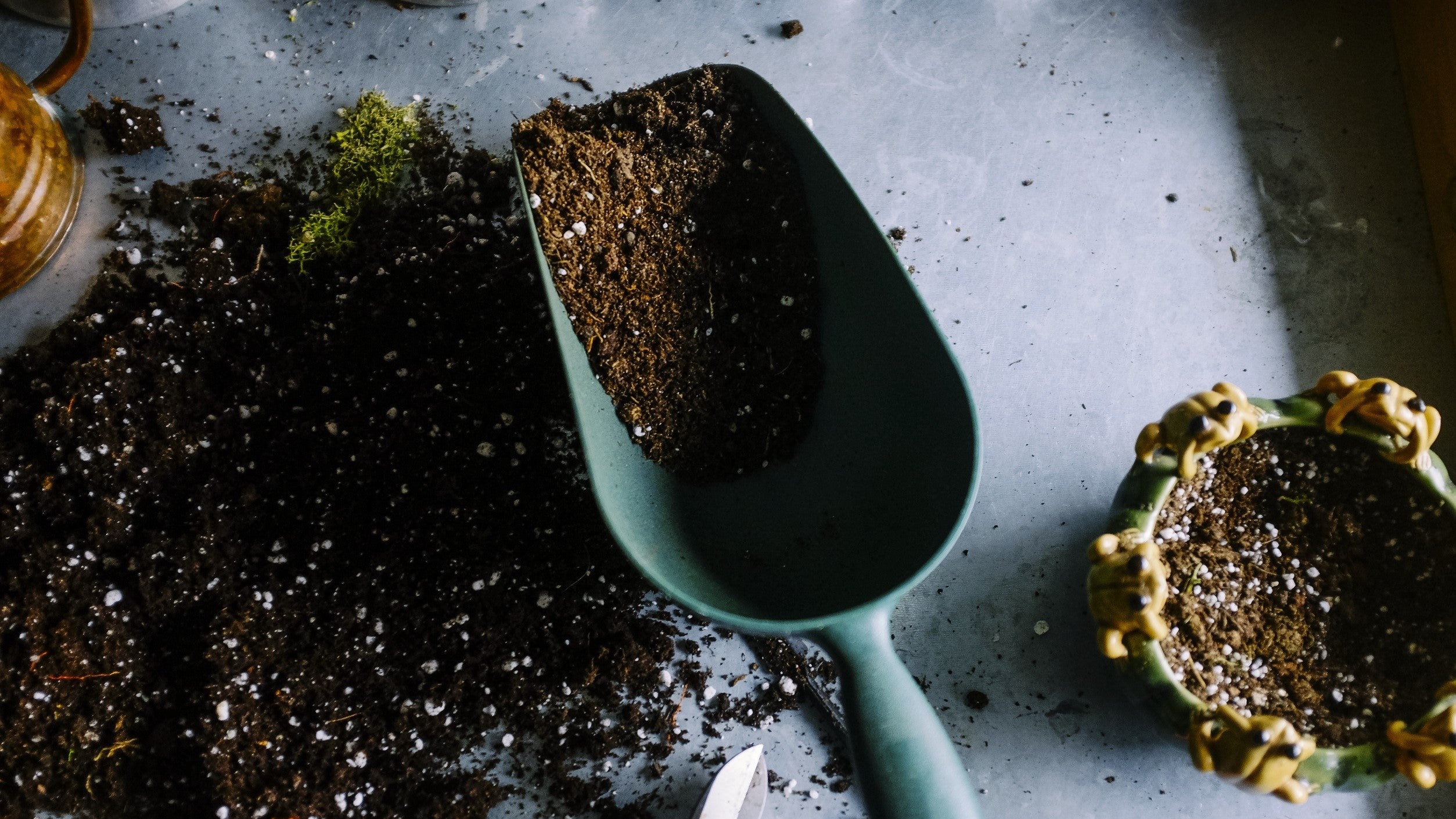 A guide to buying compost, potting mix and mulches. Bored of being bewildered by the staggering amount of potting mixes, composts and soils available? Here are our top tips to making the right choice.
Growing in Pots and Containers
Why choose a potting mix?
A potting mix has been designed to make the process of growing plants in pots easier. Straight compost is too rich for most plants. And whether used by itself or when added to topsoil, it will dry out, becoming hard, compact and very difficult to water.
All our potting mixes are weed free.
King Potting Mix
Good value, high-quality potting mix. Contains a 6-month slow-release fertiliser. Perfect for most houseplants, it is also a low-cost alternative to specialised mixes when growing cacti, succulents, palms or bulbs. Great for growing veggies, herbs, flowers and shrubs, however these plants will need more watering when planted in this mix than if they are planted in Kings Container Mix.


Shop Now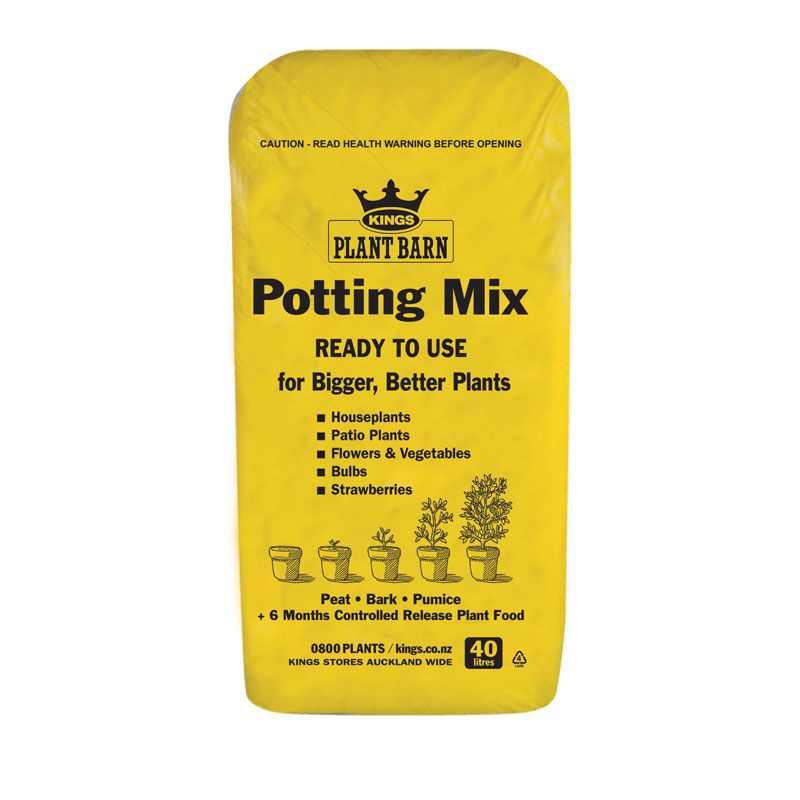 King Container Mix
Very similar mix to the Kings Potting Mix but with an 8-month slow-release fertiliser and water storage crystals. Great for growing dwarf fruit trees in larger pots, or for growing veggies, flowers, shrubs and trees in containers.


Shop Now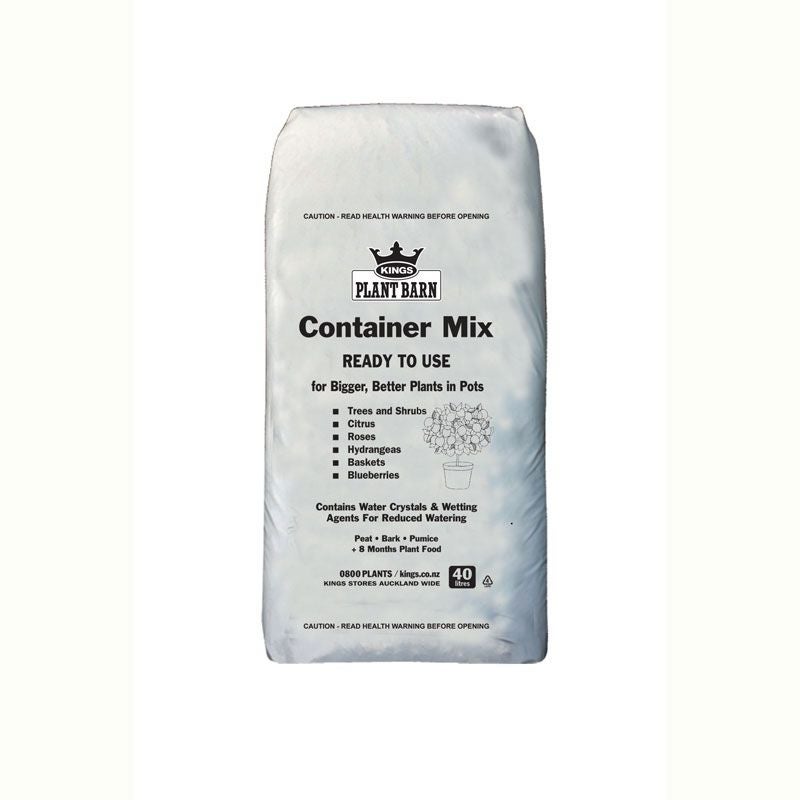 Pot Power
High-quality premium potting mix that contains a controlled release fertiliser to feed your plants for up to six months, water-storing granules for improved water absorbent capacity, added Acadian seaweed to help protect plants from common soil-borne diseases, SaturAid wetting agent to spread water evenly to the root zone and encourage rapid root development while preventing soil from becoming waterlogged. Suitable for pots, containers and hanging baskets.


Shop Now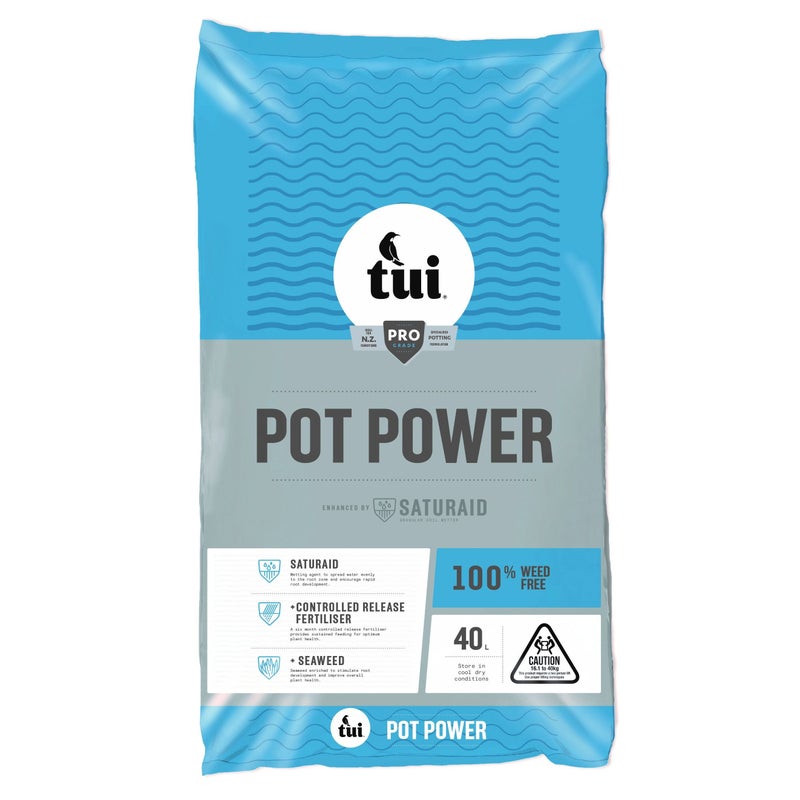 Living Earth Organic Potting Mix
High quality organic potting mix, made of a mix of good compost, pumice, fine bark and some organic fertiliser. Great for growing organic veggies, fruit and a wide mix of other plants.


Shop Now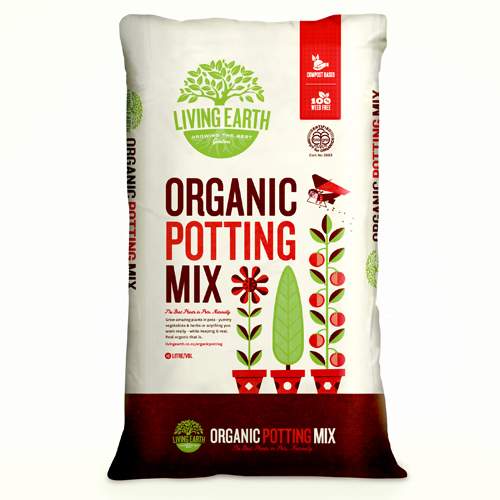 Creating a Raised Garden Bed
For an effective low-cost way of making a raised garden bed, aerate the soil with a fork and then mix in Kings Organic Compost and sheep pellets, or Chicken Compost. Looking for something a little extra to add to your garden? You can't go past Grow All, which is a combination of tiger worm castings and compost.
If you can't get enough height this way, or if you want a less labour intensive way of creating a raised garden bed, use either Living Earth Organic Veggie Mix or Living Earth Garden Mix.
Where possible avoid bringing in topsoil from elsewhere as this won't be weed-free (and there is a chance that some frustrating weeds may pop up).
What does Mulch do?
Mulching helps to suppress weeds, reduce watering needs and can help improve soil structure by adding organic matter to it. Use a wood-based mulch around trees, shrubs, roses and other woodier plants such as our bark range or More than Mulch. Around veggies and strawberries, a finer, lighter mulch tends to work better such as Peastraw and Lucerne.
Lawns
This is where you can use topsoil. If you are looking at patching or creating a lawn on a verge or having a scruffier lawn to just cover a patch of bare soil you can use topsoil when germinating grass seed. Topsoil is not weed-free, but is still high in organic material and nutrients. If you are looking for something that is weed-free, we recommend using the premium Lawn Mix instead.

Trees and Shrubs
Specialised mixes have been created for planting trees and shrubs if you are unable to, or don't have enough time to mix in compost with your original soil. Rose & Shrub Mix is perfect for flowering shrubs, or anything smaller than two metres. Citrus and Fruit Tree Mix contains nutrients perfect for fruiting shrubs and trees, however you can also use Garden Mix as a substitute.