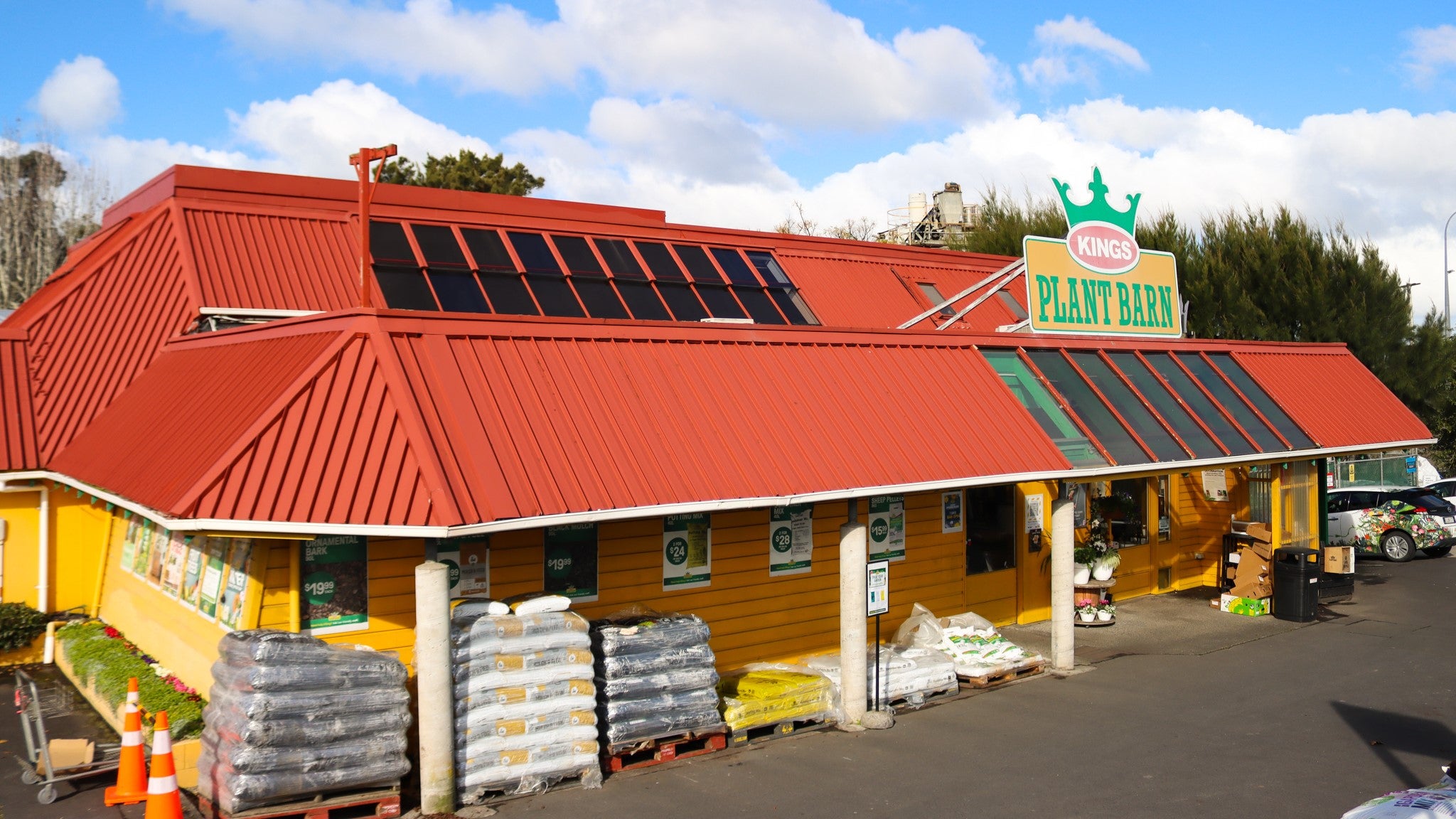 Forrest Hill Relocation Notice
To our valued customers,
From the 7th June, our Forrest Hill branch will be closing its doors to the public. The last few years have presented us with many challenges, as well as some exciting new opportunities. After much consideration, we have made the decision to repurpose our Forrest Hill store into a Kings distribution centre, to service our other Kings Plant Barn garden centres, as well as expand our website offering for better online shopping at kings.co.nz.
Our Forrest Hill store has been a part of the local North Shore community for almost 30 years, and the team have thoroughly enjoyed helping you bring your gardening visions to life over this time. We've supported many local schools, businesses and gardening groups and thank you for making us feel like a valued part of your community.
The good news!
Although our Forrest Hill store & café will no longer be open from the 7th of June, our Porana Road store is only 800m around the corner, and the amazing team have over 100 years of combined gardening knowledge. Many of our Forrest Hill team members will be moving to our Porana Road store, so you'll still see familiar faces when you pop in. Our Porana Road garden centre is one of our largest stores and has a wider range of all your favourite plants, plus, the Garden Café at Porana Road is one of Kings very own cafes and has recently been beautifully renovated so you can enjoy a delicious coffee and muffin in a green outdoor garden setting.
It's a very exciting time for Kings, as we celebrate our 30th year with new changes that will ensure we can keep helping our customers grow well for the next thirty. We thank you for your ongoing support and loyalty and hope to see you at your new local Kings in Porana Road soon.
For more information, check out our FAQs here.
Thank you, from The Kings Team