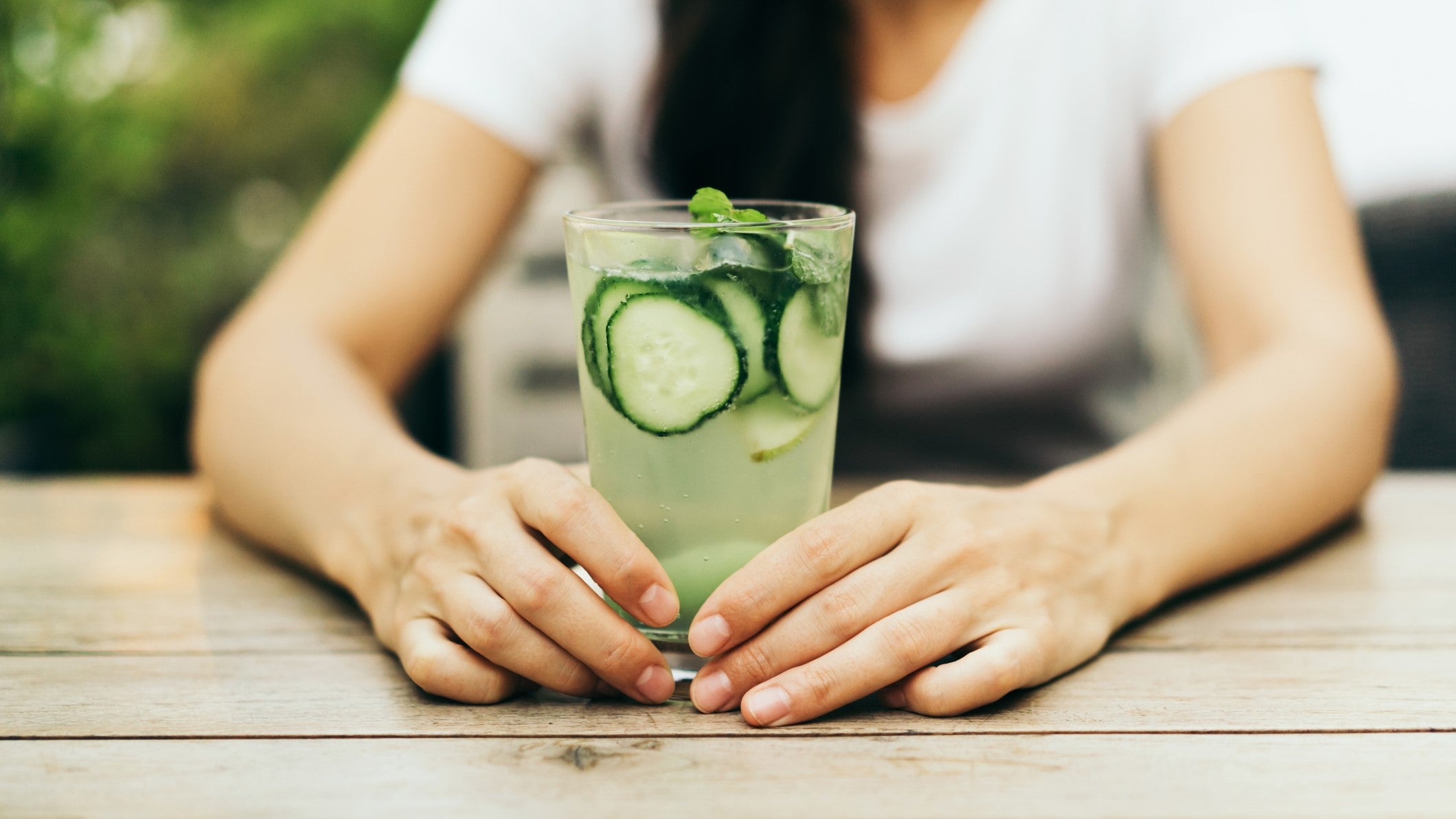 It's super easy to use your own harvested cucumbers in a range of recipes, including this delicious cucumber fizz drink. Plant your seedlings now for a harvest within 60-70 days!
Ingredients
½ cup of cucumber juice
½ cup tonic water,
¼ fresh lime juice
¼ sugar syrup (equal parts sugar and warm water until syrupy – then cool)
Fresh mint leaves
Slices of cucumber
Ice cubes
Method
Simply mix together to make 2 tall glasses of cucumber fizz.
If you're over 18 add a splash of something stronger if desired.