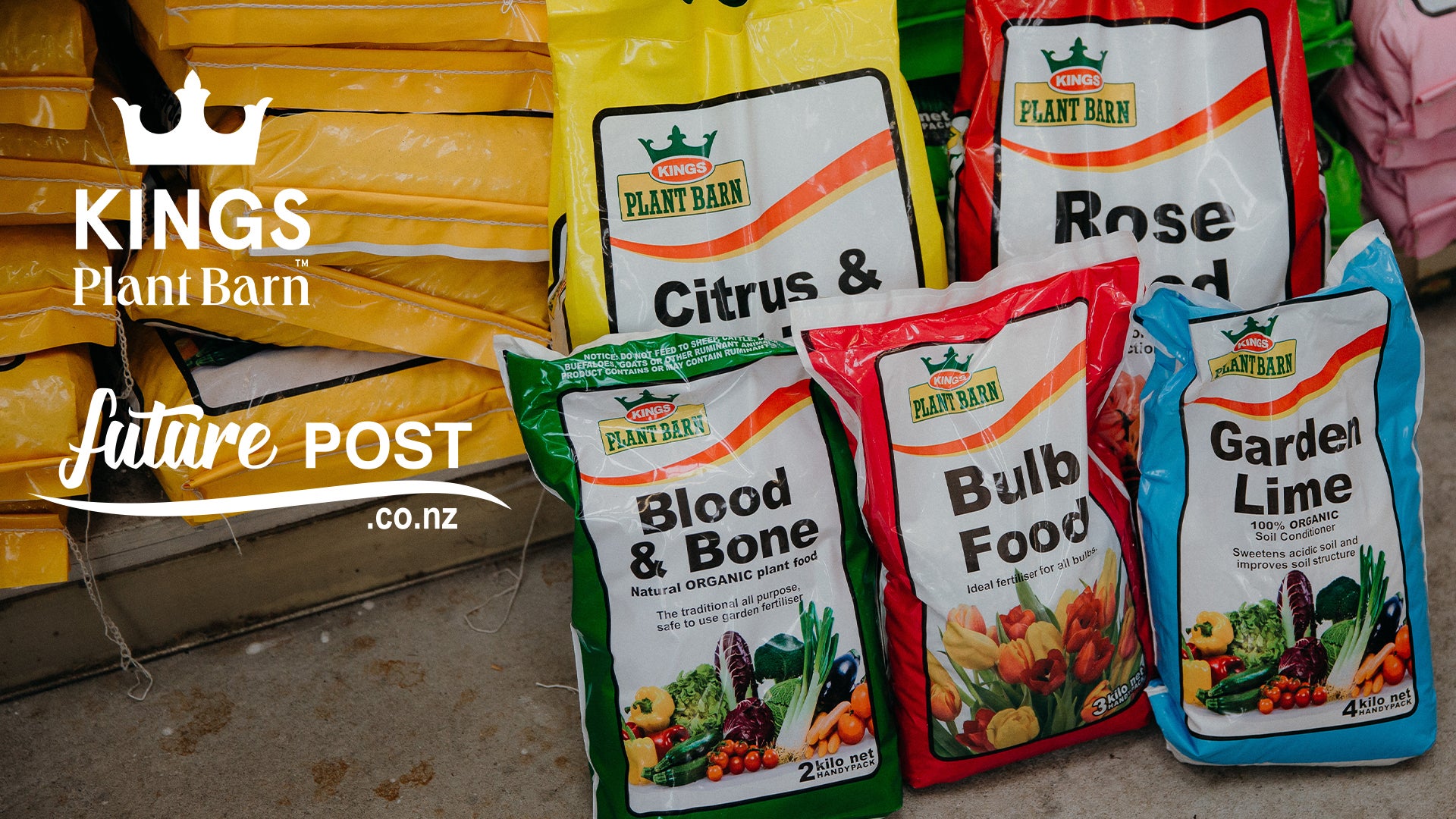 As part of our commitment to growing a greener tomorrow, we are thrilled to announce our official partnership with FuturePost. This new partnership will mean we can finally offer our customers a soft plastic recycling solution for our mixes, compost and fertiliser bags parched instore.
FuturePost will take out the plastic waste products and turn them into garden beds and fence posts used in many of NZ's horticultural and agricultural industries. FuturePost is an innovative, sustainable solution that enables Kings and our customers to work together to "close the loop" with recycling by creating a premium product made from 100% recycled product, the recycled plastic posts have greater density and additional flexibility compared to its wooden counterparts. Plus, they are impenetrable by water, insects and fungi!
In addition, FuturePosts are rated to be UV stable for their 50+ year life expectancy. They require no ongoing colour/weathering maintenance with paint or stain. However, Owners can still paint these sustainable posts in a colour of their liking. No more spraying chemicals on your posts. Less maintenance is required compared to regular wooden posts. Future posts are also CCA Free! Meaning that they will not release CCA chemicals or toxins into your soil.
Look out for the launch of our new soft plastic collections at your nearest store this upcoming Spring!