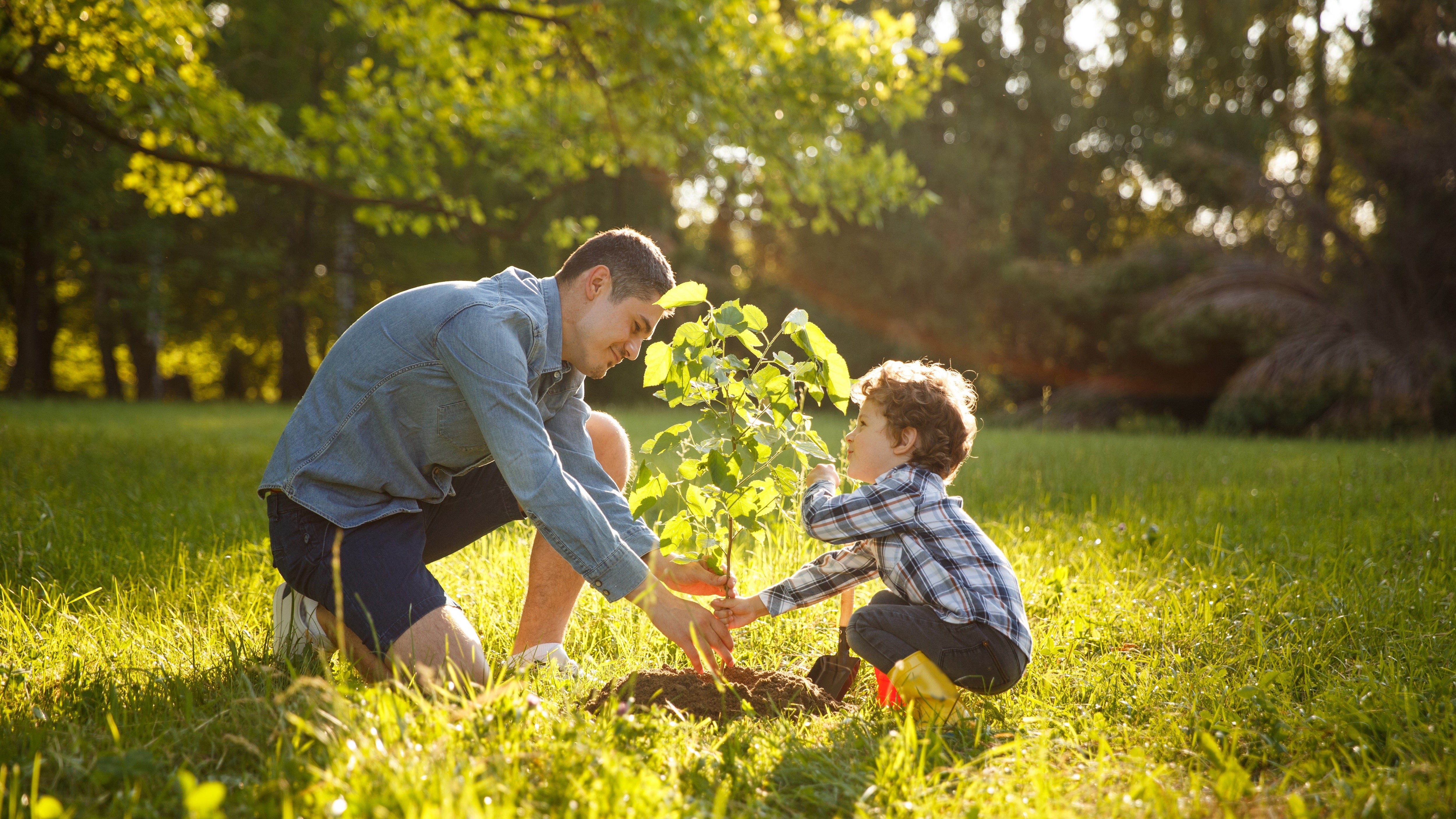 Get in the garden this Labour weekend!
Labour weekend is traditionally the time to get stuck into your garden for the start of the growing season. Many of us let our gardens go over the winter period, and with the warmer weather (and the extra day at home over the long weekend) now is the perfect time to get things looking good for summer! The warmer soil also means it's the perfect time to start planting summer seedlings, especially if you're wanting to grow your own veggies. We've put together a simple guide to help get you started in the garden over the long weekend.
Grow your own veggies
There is nothing more rewarding than eating fresh veggies you have grown yourself. It offers a unique learning curve for first-time gardeners and is a great way to teach kids the wonders of the natural world and where food comes from. Plant corn seedlings in a group of around 6 – 12, rather than a row, as they are wind pollinated and need to be in close proximity to each other. Create a trellis for vining plants such as melons, cucumbers, squash, passionfruit, gherkins and pumpkins, or climbing veggies such as peas and beans. Potatoes can still be planted now, plant them into rows and pile up the dirt around the sprouts as they grow until they are 30cm tall, and harvest after flowering. Plant and stake tomatoes, chillies and capsicum in full sun. Early tomatoes will be ready to harvest by Christmas and can continue until late autumn. Chillies and capsicum are autumn harvests. A leafy green garden bed is a must! Plant out lettuce, spinach, kale, silverbeet and bok choy, water well in the morning before it gets too hot. Stores will still have strawberries in stock, but you'll only have a few more weeks to get them planted for a bountiful summer harvest. Plant in a large pot, a garden bed, or even a hanging basket with around 6-10 plants. Mulch with straw and cover with bird netting. For smaller gardens, try planting summer salad ingredients. Plant leafy greens that grow quickly such as fancy lettuce, spinach (perpetual and NZ) and kale. You can even plant tomatoes, capsicum and cucumbers in pots or containers if you have limited space. You can stagger your plants, planting some now, and others in around three weeks' time, meaning you will have an ongoing seasonal harvest, not a huge harvest all at once.
Plant Herbs
Herbs are super easy to look after and are so versatile. Think about what you will be using your herbs for before planting. There are a large variety of herbs in-store now, perfect for adding flavour to cooking, cocktails, teas or even using in oils and soaps! Plant Laurel (Bay leaf), rosemary (upright) and lavender in the garden. These can get large over time, so snipping back and using in meals means less green waste! If you have a dry garden, consider planting sage, thyme and oregano which are dry tolerant. If your garden holds moisture for longer, plant parsley, coriander, chives and basil. Give mint its own raised bed, as it can easily spread if left unchecked. Lemongrass is wonderfully fragrant, but it does get huge! Don't be afraid to give it a trim once it gets big. If you have a small garden or apartment, you can still plant all of the above herbs, other than bay leaf which can get taller at 6m. Rosemary will struggle after a while in a pot, otherwise, everything else can easily be grown in containers. Basil is especially good in a medium-sized container in full sun – make sure to water it early in the morning once a day, and feed once every three weeks.
Plant an urban orchard
Plant fruit trees out now before it gets too hot in summer. If you are planting in the ground, dig your hole twice as deep and wide as the pot it comes in, then backfill halfway with a mix of compost and your original soil (and pumice sand if you have very compact soil). If your soil is clay-based, it's also a good idea to put a handful of gypsum in the bottom of the hole to help break up the clay soil particles to offer better drainage. Plant two different varieties of the same tree for cross-pollination which will help boost each tree's fruit crop in the coming year. Our stores will still have some apples, peaches, nectarines and plums. Don't have enough room for large trees? Think about creating a berry patch. Plant raspberries, blackberries and loganberries in the same raised bed. This means the suckers (small new growths from roots) are easy to stay on top of when they are confined. Plant at least two different types of blueberries in a patch for cross-pollination and dig in with compost and peat.
Add instant colour with spring colours
Instantly beautify your garden with a rainbow of new season colour. If you have a large garden or section, you can plant larger shrubs – lucky you! Plant gardenias, hydrangeas and vireyas in part shade, this can be in dappled light under a tree, on the south side of the house or in a position that gets morning to noon sun only. Roses, lavender and star jasmine are best in full sun and all have beautifully scented blooms throughout late spring and summer. If you have a smaller garden, choose a few 'feature plants' for your garden from the above section, and then plant around with our premium Kings Colour Your Garden range including pelageraniums, petunias, calibrachoa and bacopa. Fuchsias, tropical impatiens, and liriope are happy in half sun and perfect for the east or south side of houses. Pots and hanging baskets can hold a lot more beautiful flowers than you might think! Plant your potted colour including seedling dahlias, petunias, marigolds, alyssum and lobelia for different annual colours. You can fit up to five flowers in a large hanging basket, and six in a large pot. Remember that the flowers will grow and get bushier over the next few weeks and will fill in any gaps that are left. Leaving your flowers a little extra space to grow will mean they can get big without competing for space. Remember to water your flowers in the morning and avoid wetting the leaves and stalks to help stop fungal infections. Feed once a month with Kings Fast Food for healthy, vibrant blooms.
Repot your indoor plants
If you have had an indoor plant for a couple of years without repotting it, this is a great time to give them a larger home. Use Kings Houseplant Mix and choose a pot at least a couple of sizes larger for general house plants. Orchids and anthuriums like to be in tight spaces, so only plant into one size up, and orchids will need to be planted into orchid bark. Don't forget to feed your place once every three to four weeks from spring to autumn.
Other projects
There are lots of other gardening projects and tasks you can be doing over the weekend. Taking some timeout to muddle around in the garden at your own pace is relaxing, good for your wellbeing and nourishing for the soul.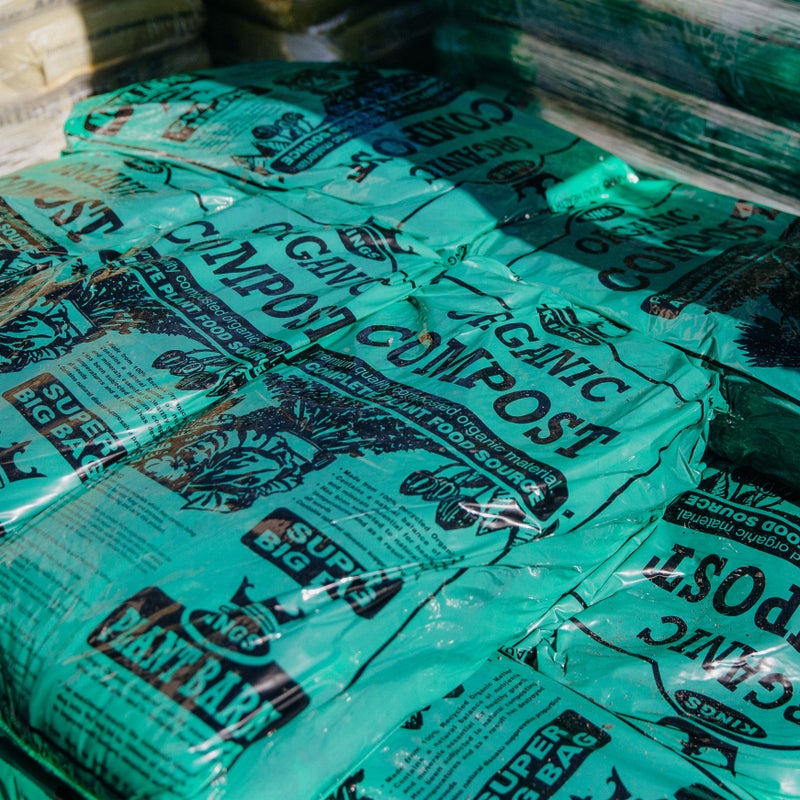 Composting
Composting is an easy way to get rid of all your food, paper, cardboard and green waste scraps.
Shop Now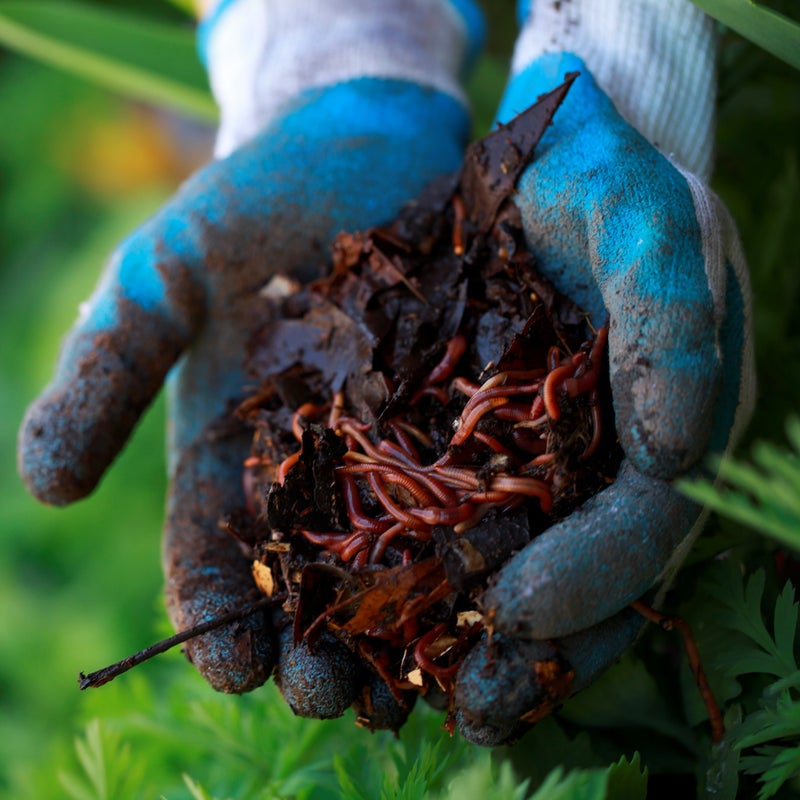 Start a worm farm
Worm farms are easy to start, with all you need in-store. Buy our Tui worm farm kit, some worms from your local Kings store and some food scraps, and you are good to go! Place the farm in a sheltered, cool spot so the worms don't cook in the sun. Plus, use the discarded worm tea in a watering can as organic fertiliser!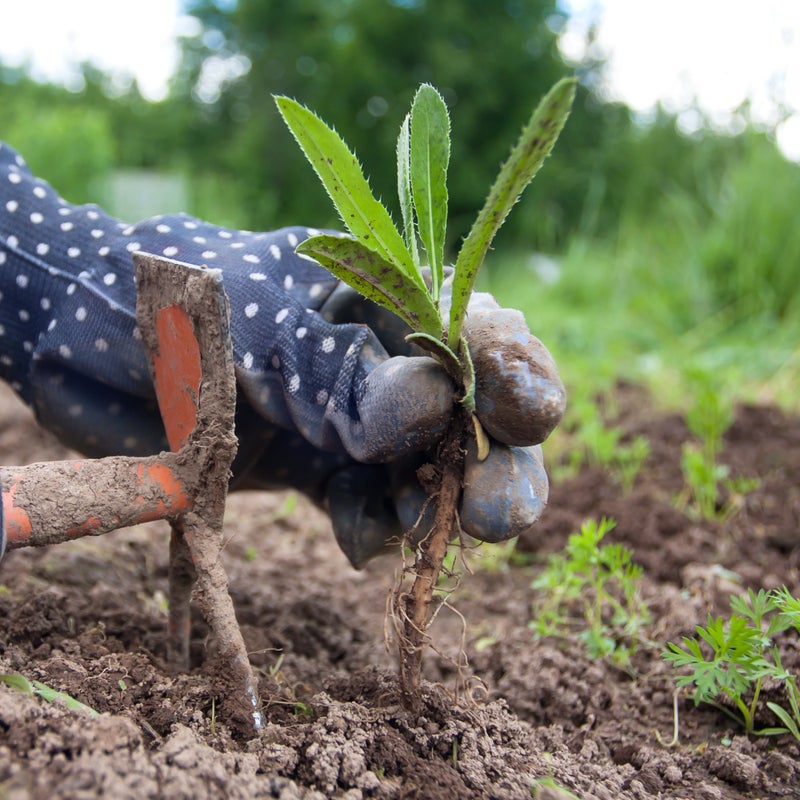 Weeding and Tidying
While not the most exciting of tasks, don't forget to take the time this weekend to do those tedious garden tasks. Get rid of all those weeds that have grown over winter. To help suppress weeds (and retain water as a bonus) mulch around your trees and garden beds.
Mowing the lawns and trimming your hedges will instantly make your garden look Spring ready. If you haven't yet, patch your lawns, especially if we get a little rain over the weekend.