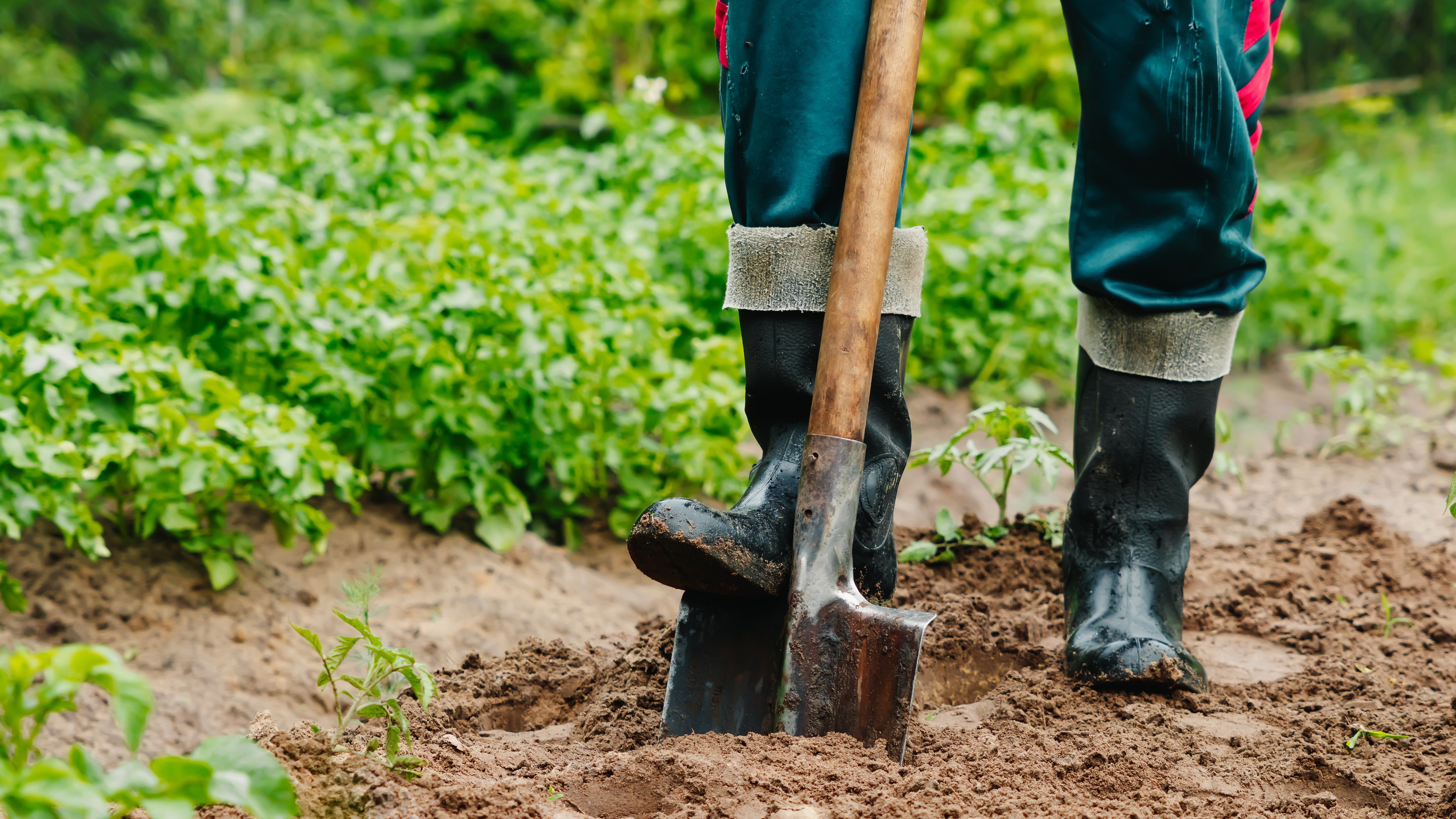 Often maligned but full of potential, growing plants in clay may have its challenges but with a little care and know-how, it's possible to grow beautiful, healthy plants even in thick, heavy soils.
Challenges of Clay
Clay soils are often full of useful minerals but due to the poor soil structure most of it is inaccessible to the plant. This poor structure is caused by the qualities of the clay particles in the soil. These particles are incredible small and tend to stick together, making it hard to dig in, and it also accounts for why clay soils seem to go from a dry concrete in summer to a wet sloppy mess in winter.

Improving Clay Soil
By adding organic matter – compost and sheep pellets – and aerating the soil you can open it up and improve the soil structure. Gypsum isn't a quick fix, but in the long term, it can really help improve your soil. The minuscule clay particles are slightly negatively charged, and the calcium causes the particles to clump together. This effectively increases the particle size of the soil and stops clay sticking together and improves the soil's consistency. By adding organic matter to the soil and feeding with a natural fertiliser such as Aquaticus Organic Garden Booster, worm castings or Kings Natures Organic Fertiliser, you can increase the number of beneficial microbes in the soil (a teaspoon of healthy garden soil can have around a billion bacteria and metres of fungal strands). This in turn will increase the number of worms, and collectively they will work together, helping to improve the soil structure as well as helping to feed plants and providing them protection from many pests and diseases.

Planting
1. Dig a hole at least twice as deep and wide as the pot the plant came in. Add a handful of gypsum to the bottom of the hole and mix it in.
2. Backfill the hole, mixing in compost and sheep pellets with your original soil. Break up the edge of your hole as you backfill and try to save the best soil for the top.
3. Mix a handful of gypsum into the loosened soil, place your plant on top of the new soil that's sitting in the half-filled hole, making sure it fits, and then carefully backfill.
4. In spots where you are worried about drainage, plant into a slight mound.
Care
Mulch plants regularly and feed monthly from spring through to early autumn with Aquaticus Organic Garden Booster. Water your plants deeply, leaving the hose on each shrub, hedging plant and tree for around 5 minutes every few weeks through the drier part of the year. If there are water restrictions in place, save used water in buckets instead.
Plants that can withstand clay
Apples on MM106 (semi-dwarfing rootstock) will cope better with heavier clay soils than others, and pears are fairly hardy once established. Star jasmine is hardy and can be used as a ground cover to help protect exposed soil from being baked by the sun. Daylilies, rudbeckia, echinacea, sedum, sage and dietes grandiflora (fairy iris) can withstand compacted soils. Manuka is a great plant to grow on compacted soil banks, and clivia are best in dry, shaded areas.