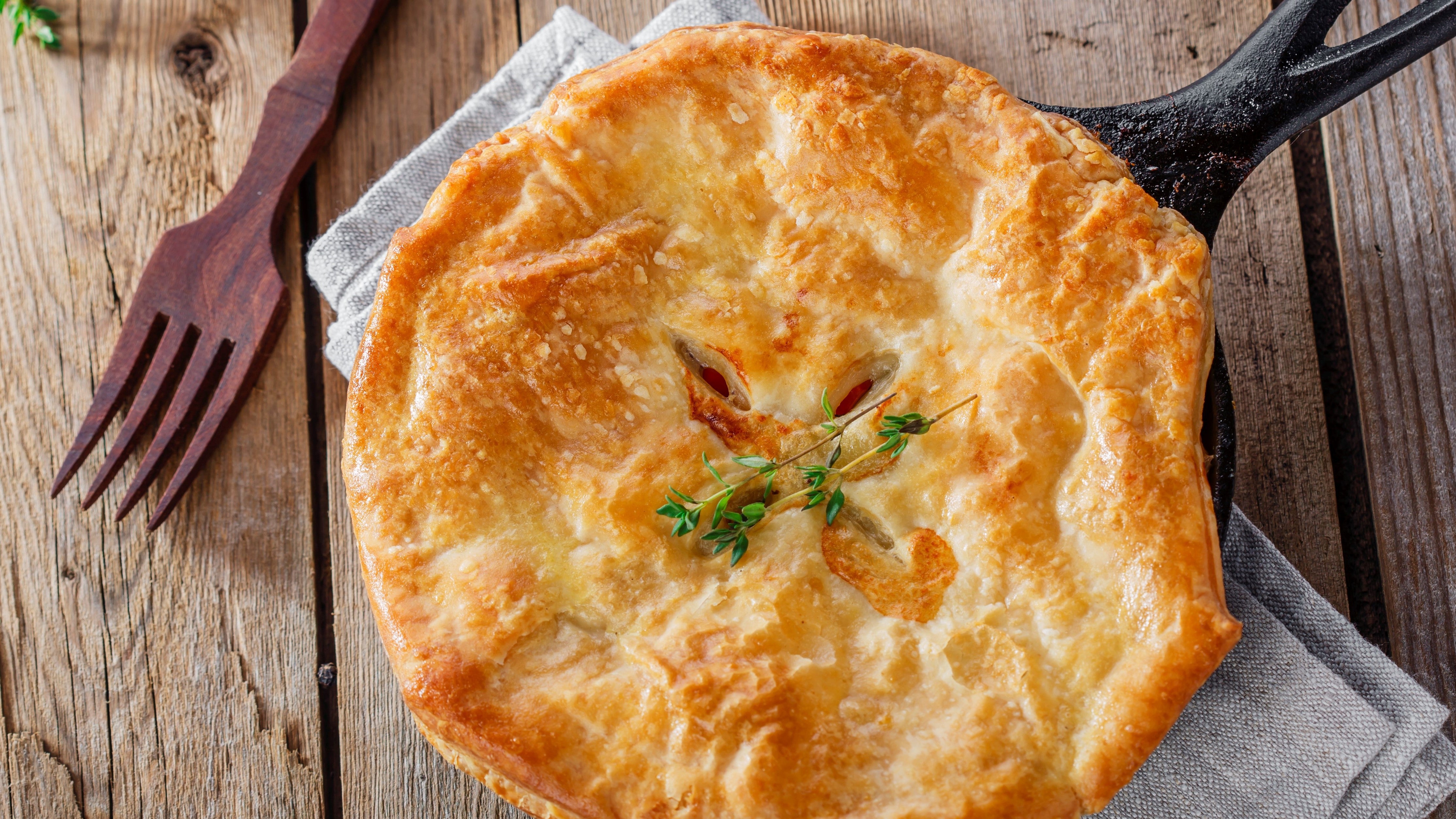 Use your very own harvested leeks in this delicious winter warmer recipe! Serves 4. Cooking time 1 hour 15 mins.
Ingredients
500g skinless, boneless chicken thigh fillets
2 small leeks, washed and finely sliced
1 tsp each salt and pepper
300ml milk
50g butter
2 tbsp plain flour
150ml single cream
1 tsp Dijon mustard
small handful tarragon, diced
350g puff pastry
1 egg, beaten
Method
Place leek, chicken, milk, salt and pepper in a saucepan over medium heat, cover, and simmer for approximately 15 minutes.
Remove from the heat and cool, straining the milk into a jug.
Put the chicken and leeks into a large bowl and using two forks, tear chicken apart into smaller chunks.
Preheat oven to 200°C fan bake.
Return the pan to the heat and heat the butter until melted.
Sprinkle in the flour and stir for three minutes, making sure not to brown the butter.
Gradually add the strained milk, while stirring, until you have created a sauce.
Add the cream and mustard. Stir in well.
Lastly, add the chicken and leek back into the pan along with the diced tarragon, stir, and cook for a few minutes before removing the pan from the heat. Cool slightly.
Tip the mixture into a baking dish. Roll out the pastry to cover the top. Glaze the pastry with the beaten egg, before making small vent holes with a fork.
Bakes for 25 minutes or until golden.
Cool for 5 minutes before serving.