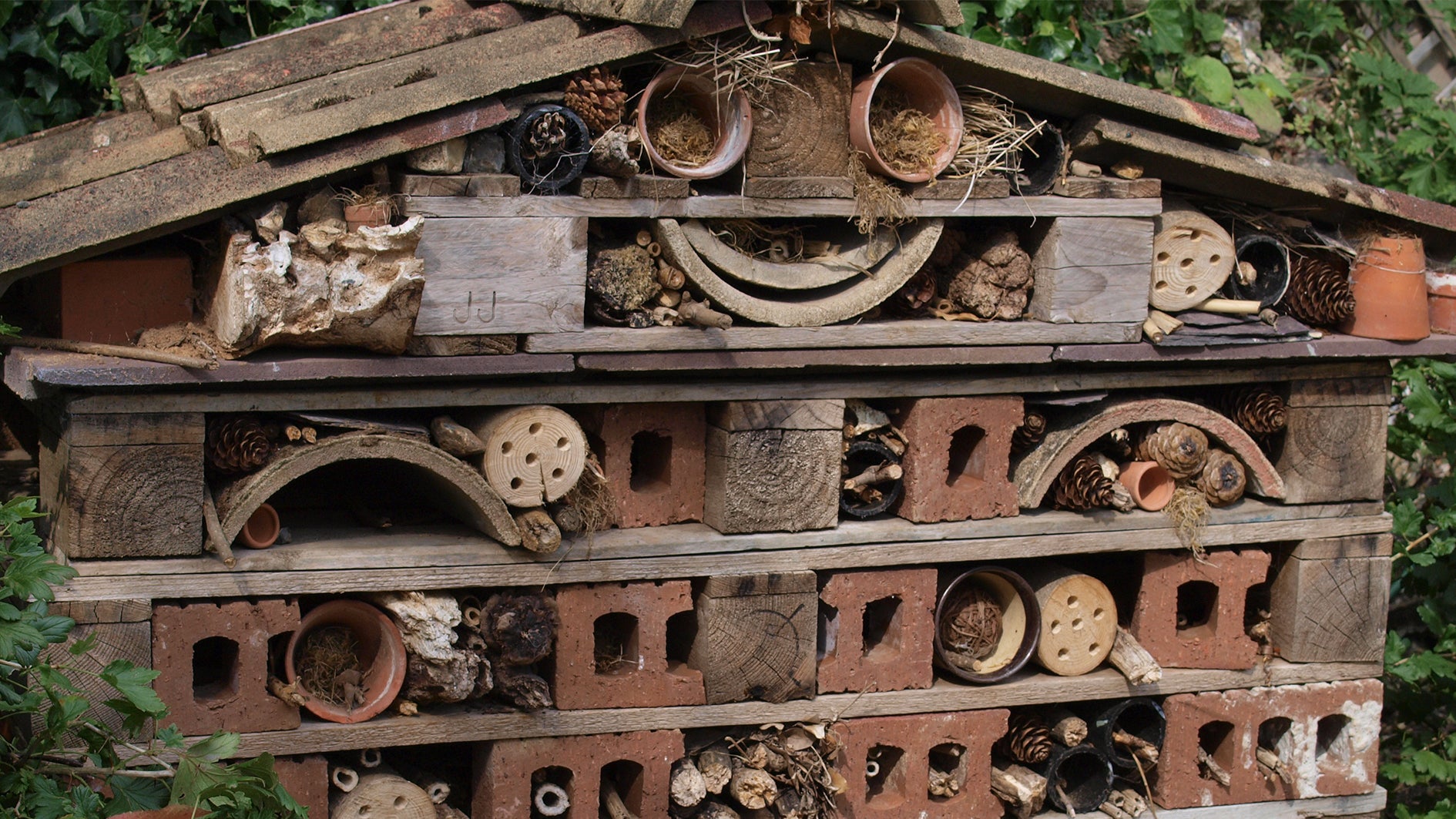 Little Growers Activity: Bug Hotel
Build your own insect hotel to entice solitary insects to live in your backyard! Weta, spiders, beetles and lonely bees, which are all good bugs for your garden, can use these as their homes.
Step 1
Get a drawer from and old set or put a wooden box on its side.
Get an adult to help make the top of it waterproof by recycling an old Kings soil bag.
Step 2
Find a good spot for your insect hotel!
A warm sunny spot under a tree is perfect for insects, especially if it's sheltered.
Step 3
Collect your hotel filling.
Some ideas are straw, firewood, hollow bamboo sticks, pine cones and pine needles.
Step 4
Pack filling tightly into the box or shelf.
Step 5
Finally, give your hotel a good name.
Step 6

Visit your insect hotel often to see if any new insect friends have moved in!