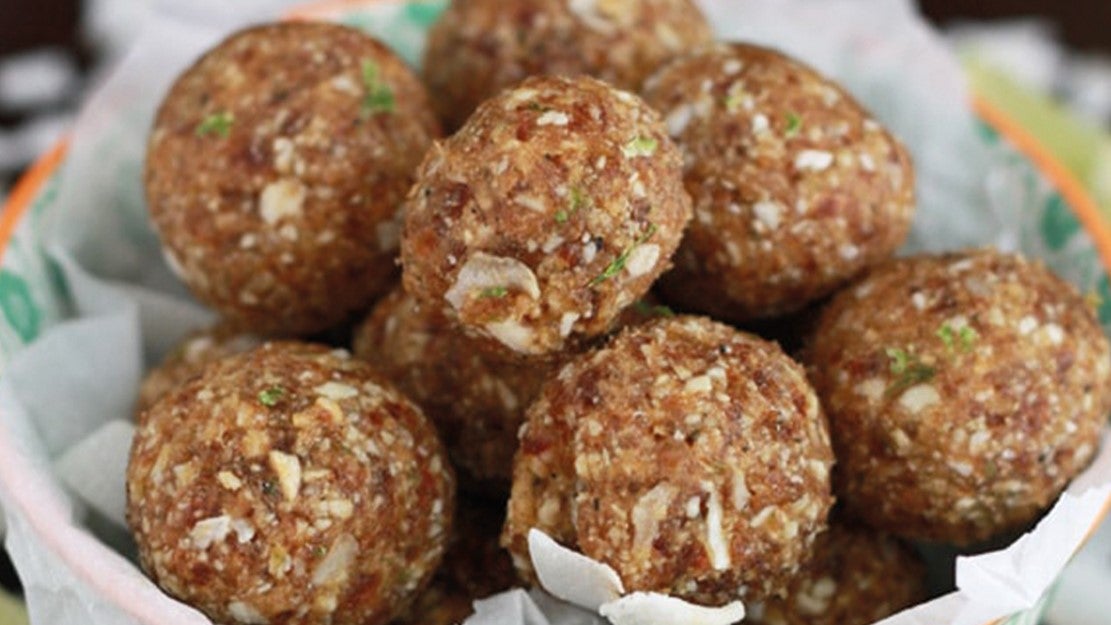 Little Growers Recipe: Coconut Lime Bites
Want to make something super quick for the kids, using freshly harvested winter limes? Follow our easy step-by-step recipe to make bites for lunches, afternoon snacks or birthday parties! Makes approx. 20–24 balls
Ingredients
Zest and juice of 1 medium-sized lime
½ cup pumpkin seeds
2 cups pitted dates
1 cup coconut flakes
¼ tsp vanilla essence
Method
Put all ingredients into a blender and pulse roughly to help break up ingredients. Continue to process mixture until it can be rolled together into a large ball. If the mixture is too dry, add a teaspoon of water at a time until mixture comes together.
Get the kids to help roll the mixture into small balls and place on a silicone mat or a tray lined with baking paper.
Refrigerate for 15 minutes until gently chilled. They will keep in an airtight container in the fridge. They can also be frozen, and defrosted before serving.