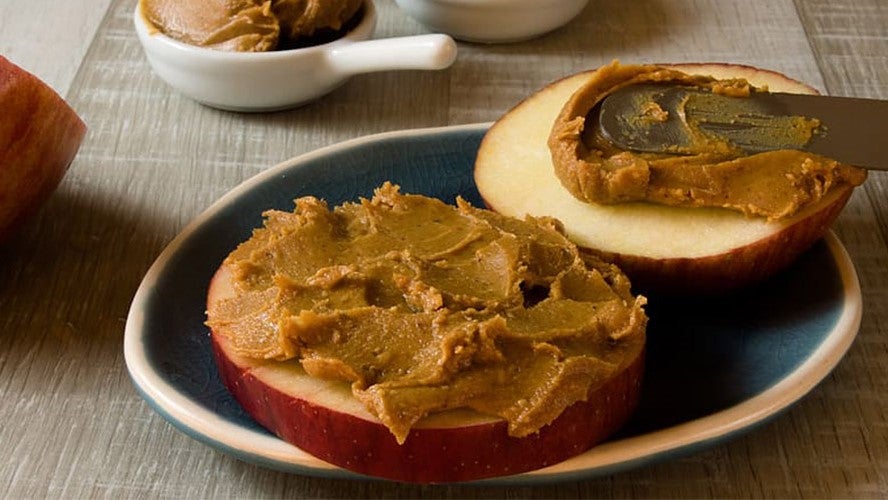 Little Growers Recipe: Peanut Butter and Jam Apple Snacks
Looking for something both delicious and nutritious for the kids? Try this super-easy combination for a great-tasting snack.
Ingredients
Apples (1 apple = 3 snacks)
Jam of your choice
Peanut butter
Small cookie cutter (optional)
Method
Wash and thinly slice the apples, carefully avoiding the core. You should be able to get at least three slices off each side of the apple.
Take one slice and spread with a thin layer of peanut butter, and then some jam.
Gently place another slice of apple on top, sandwiching the peanut butter and jam in between.
Note: If you have a small cookie cutter, cut out a shape in the top apple slice. You could also use a knife to cut a shape.