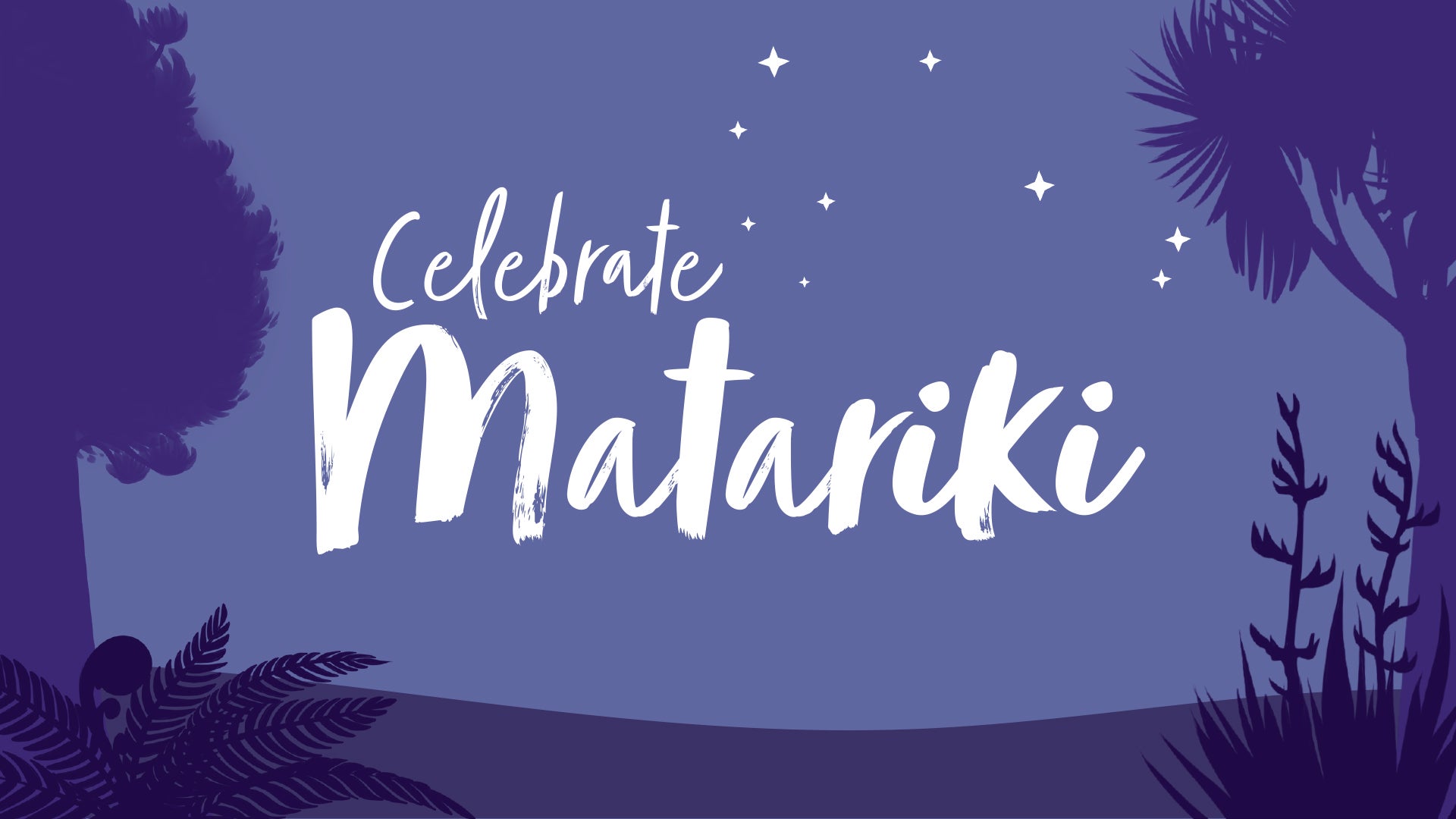 Matariki is our newest public holiday, and it is a day to celebrate the Maori New Year. It is an important day on the lunar calendar for many cultures worldwide. The celebration marks the first rising of the nine brilliantly blue stars in our night skies. It is a celebration of growth, renewal and remembrance
Relationship to plants
Matariki marks the end of last year's harvest and the start of next year. Traditionally the appearance of the Matariki star cluster signaled a time to plan and prepare the land for spring crops. The disappearance of the cluster in autumn signaled the time for food crops to be harvested and stored.
Did you know? Traditionally, if the stars overhead are bright and clear, it indicates a favourable growing season, and plantings start in September. If the stars are hazy, the planting time is postponed until October.
What should I do during Matariki?
This Matariki we've teamed up with The Breeze Auckland 93.4FM to start a new tradition, acknowledging whanau past and present, and giving back to Papatūānuku (the land) through the planting of native trees.

It all started when Robert Rakete and his wife were discussing new ways to celebrate Matariki. They had the idea to dress a native tree with stars representing each member of their whanau.
On Friday 24th June their whanau will come together to share kai, see their special stars, and plant their native tree.
We love this beautiful idea and are encouraging our Kings community to Plant a Native for Matariki. What a great way to celebrate, while also providing a habitat and food source for our native birds, bees, and insects.
Our instore team are ready to help you select the perfect NZ Native. #PlantaNativeforMatariki