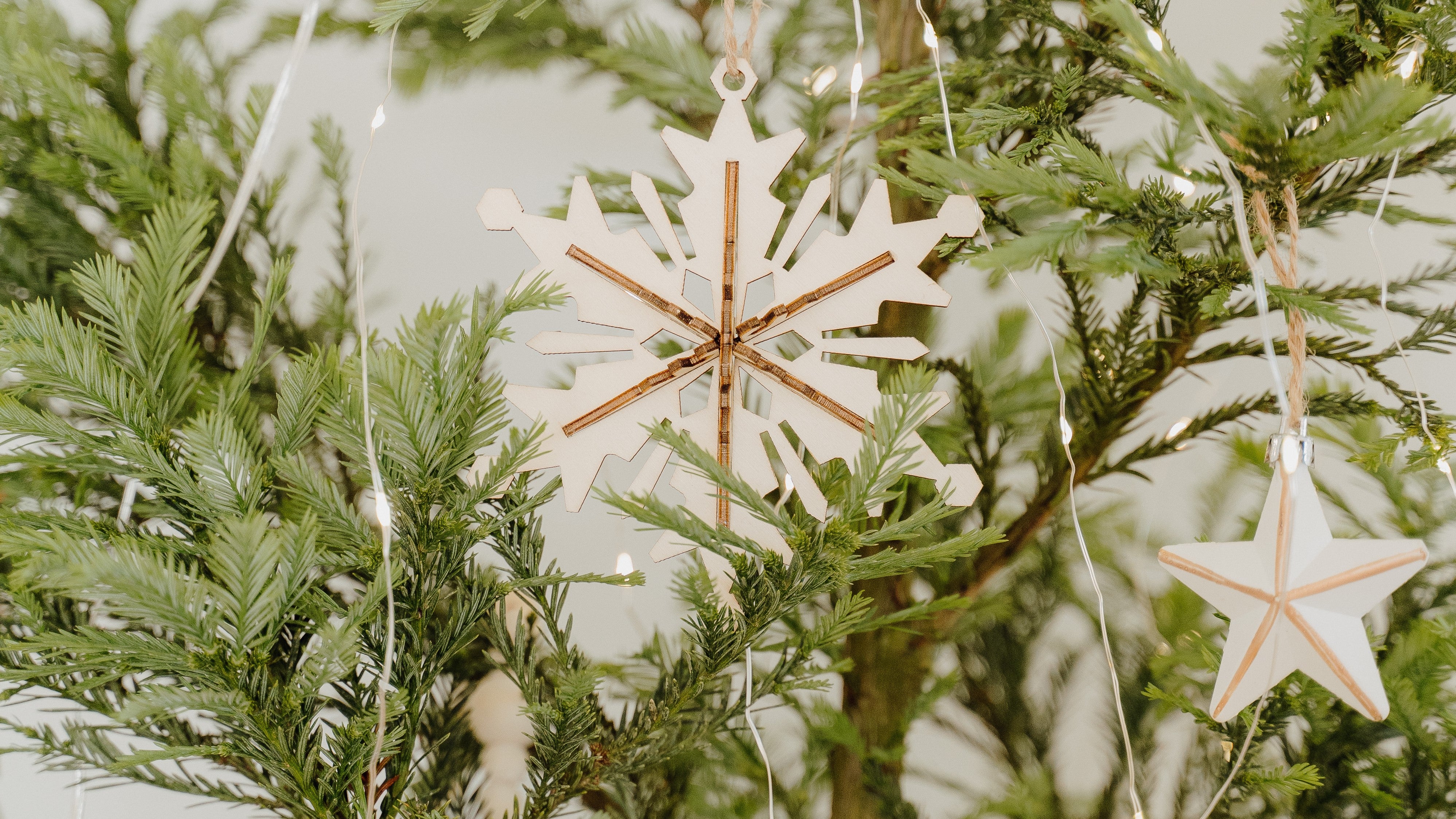 Bring nature indoors this Christmas with gorgeous décor inspired by your garden. These easy and simple craft ideas are not only waste and plastic free but they look beautiful. Get inspired by our Nature inspired Christmas at Kings!
Foliage Wreaths
These gorgeous wreaths not only look festive, but they smell divine when herbs such as thyme and rosemary are incorporated! Hang your wreath by itself or make multiple and hang them in clusters. They also look fabulous around the base of a bowl or candle on your Christmas table.
What you will need:
Foliage from your garden including herbs such as rosemary sprigs
A wreath base (tip - a cardboard circle wrapped in twine is an easy DIY version)
Twine
Scissors and/or secateurs
How you do it:
Gather your foliage, and ensure it's clean and dry
Bundle into small bunches and wrap the ends with twine to secure.
Attach the bundled sprigs to your base using either the twine, wire or a hot glue gun if preferred
Repeat, overlapping your springs slightly each time, until the wreath is fully covered. Position the sprigs to neatly cover the circle as much as possible
Trim any stems as needed.
Living Decorations
Poinsettias have arrived at Kings! We love using these gorgeous festive plants to decorate the dining table and other areas of our living space with red and white tones.
Succulents make great little Christmas gifts. They also look fabulous lined up on your Christmas table wrapped in brown paper and ribbon.
Living Christmas trees can be planted in the garden after the festive season. They give that real pine smell without the dead pine needles!
Leaf Place Setting Cards
Add leaves to make beautiful and simple place settings at your Christmas table.
If you'd like to make them into name tags, either mark wider leaves with a metallic marker, or tie a piece of brown card to the posy.
Tip: For help with beautiful handwriting when making name cards or present labels, type the names out on a computer, choose a great font, then copy.
Pinecones, Twigs and Dried Flowers
While pines aren't dropping cones at this time of year in New Zealand, there are lots of other trees which are. Look around your local park and see if you can find some cones. Pop them in a bowl in your living area or string them up on your tree for a simple festive look.
Gather twigs and bind with twine into star and snowflake configurations.
Use dried flowers as a festive floral centrepiece.
Dried Orange Decorations
Add a pop of colour and a divine scent to your home with these Dried Orange decorations.These work in beautifully with both traditional and modern styles adding a touch of 'Scandi' to your home during the festive season.Use as a garland, tree decoration, or in a wreath.
What you will need:
4 – 5 large Oranges
Sharp Knife + Cutting board
Twine or fishing line
Reusable baking sheet or baking paper
How you do it:
Preheat your oven to 120 degrees celcius
Cut orange slices, blot with paper towel, and spread them out on your baking trays lined with a baking sheet
Bake for around 3 hours, turning halfway through the bake time.Your orange slices should brown slightly but not significantly
Let them cool. Ideally you would leave them overnight before using
String them close together or leave gaps as desired. For a traditional look string with cinnamon sticks. For a more modern look string further apart and add to a wreath or tie individually for the tree.
Beautifully Natural Gifts
Fabrics such as linen make a beautiful alternative to wrapping paper and can be used again and again. Dry flowers or leaves from your garden to add as embellishments.
Alternatively, wrap presents in brown paper, tie with ribbon or butchers' twine and add a cinnamon stick or a sprig of your favourite herb just prior to gifting.