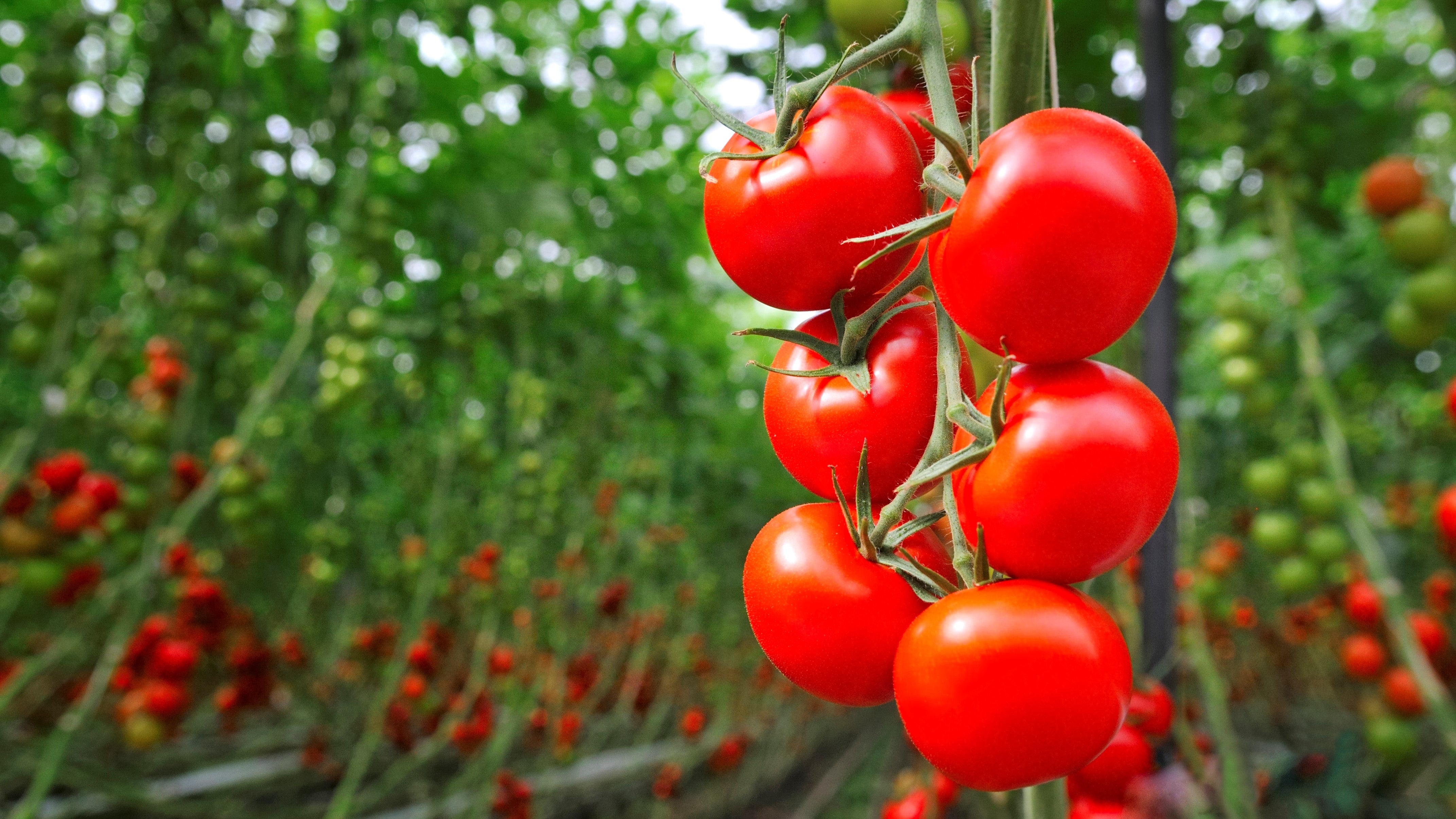 Our Guide to Tomato Varieties
When it comes to growing tomatoes there are huge range of varieties to choose from. Whether you're wanting to eat them straight from the plant or use them in salads or hearty recipes there is a tomato plant for every use. The number of tomato varieties you plant is only limited by the space you have!
We've made a list of some of our most popular (and favourite) tomato varieties below. If you're new to growing tomatoes we also suggest that you familiarise yourself with our handy 'tomato terms' to help guide you in your choice.
Tomato variety terms:
Heirloom Tomato: Open pollinated, non-hybridised variety, many of which have been kept around for a long time. They are often disease resistant, interesting, and tasty!
Beefsteak: Named for its thick, large, fleshy fruit, the beefsteak tomato is perfect for slicing and using in sandwiches and burgers.
Cherry Tomato: A miniature tomato with a strong flavour
Tumbler: Tomatoes that will tumble down over the edge of containers. Perfect for hanging baskets.
Heirloom Beefsteak Varieties
Black Krim
A large to Medium Tomato originating from the Isle of Krim, in the Black Sea, Black Krim Tomatoes look stunning and taste delicious. In Auckland, the fruit generally appear dark red with dark purplish touches, but in hotter climates they will become even darker.
Brandywine
A large and unusual pink tomato. The plant is also unusual with its potato-leaf shaped leaves. The first Brandywine seeds appeared for sale in 1886 so an old and much loved variety. Often said to have an incredibly tomatoey flavour, often considered one of the best tasting tomatoes around.
Aunt Ruby's German Green
Unusual, flattened beefsteak variety that are yellow/green colour when they are fully ripe. In 1997, when Ruby Arnold of Greeneville, Tennessee died, aged 82, the seeds were passed on to the seed savers exchange. An act which helped ensure that the seeds, originally brought to America by her grandfather from Germany were safe, and as it happens, incredibly popular.
Mortgage Lifter

This variety is well known for its productivity and disease resistance. It is also delicious. Its name derives from the 1930's when selling this variety helped 'Radiator Charlie' Byles of West Virginia pay off his mortgage in just 6 years.
Heirloom Medium Sized Varieties
Roma
Great tasting, meaty almost seedless plum shaped tomato that is great in sauces or when making salsa.
San Marzano
Often considered to be the best plum tomatoes. It is somewhat like a Roma tomato but with less moisture and added taste. One of the best tomatoes to use when making tomato sauces.
Bloody Butcher
Productive, early fruiting, and low maintenance deep red tomatoes that taste great. A fairly small plant of approximately 1.2m high.
Money Maker
Your classic medium-sized tomato with juicy fruit. This is a prolific cropper and perfect for using in salads and fresh dishes. The plant has good resistance to disease.
Grosse Lisse
Medium to large, sweet-tasting fruit with an excellent tomato flavour, these are perfect for cooking and using in preserves. Being an heirloom variety, the Grosse Lisse seeds are true to their parent plant and can be collected year after year.
Cherry Tomato Varieties
Sweet 100
Producing small, sweet cherry tomatoes the Sweet 100's fruit are perfect for salads, kids lunch boxes, and eating right off the vine. They produce an abundance of fruit (this is where the '100' comes from) from late spring through to late autumn.
Grafted Sweet 100 plants cost slightly more but will also produce more fruit and are more disease resistant than seedling grown plants.

Yellow Pear
These tomatoes have a mildly sweet flavour and a firm texture. Perfect for salads, soups, and pickles. This old Heirloom variety appears to have been around since the 1700s.
Black Cherry
A highly productive variety with each plant producing loads of dark, spherical fruit. A sweet and surprisingly irresistible flavour.
Red Robin
Popular Dwarfing variety. Plants only grow 20-30cm tall, are perfect for pots or in small troughs, and produce full flavoured mildly sweet bright red cherry tomatoes.
Red Tumbler
This is the best tomato plant for hanging baskets and also look great in pots. When looked after well each plant can produce around 2.5kg of tomatoes. Sweet and tasty variety similar in taste to the Sweet 100.
Yellow Tumbler
Very similar to the Red Tumbler, but with very tasty yellow fruit. Great for adding an additional colour to salads and cold dishes.
Still not sure which tomato plant to choose? Our team members know their tomatoes and will happily guide you in your choices instore.