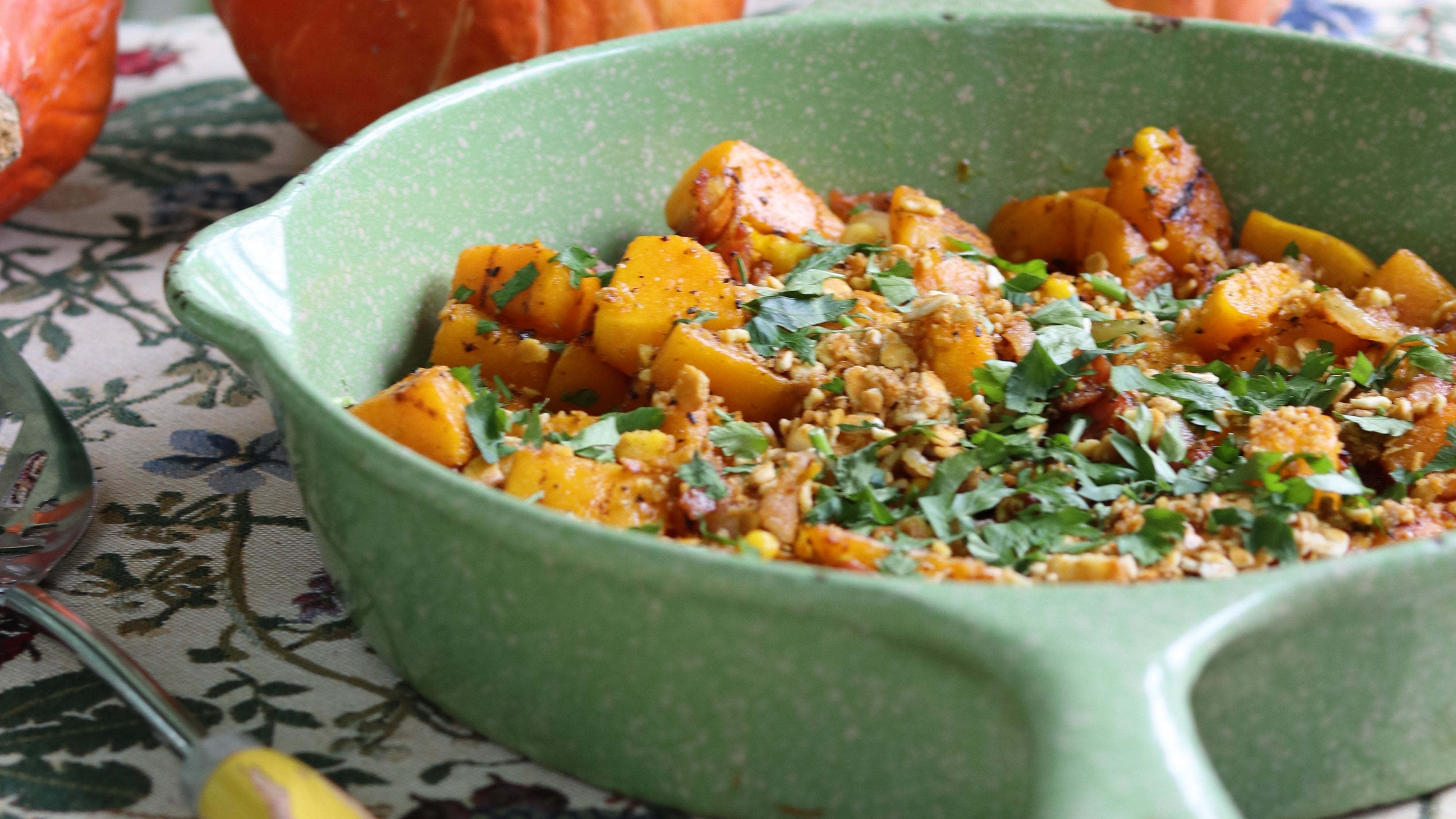 Pan-fried Pumpkin with Marmalade Vinaigrette
My favourite pumpkin is the baby variety 'Golden Nugget' (Yates Seeds), which produces up to half a dozen glowing orange fruit on a non-trailing bush that's ideal for small gardens. These gorgeous gourds keep right through winter and are perfect in this pan-fried side dish sloshed with a marmalade dressing.
Ingredients
Pumpkin
100g streaky bacon
1/2 onion
1 tablespoon olive oil
1kg pumpkin
finely grated zest of 1/2 orange
1 clove garlic
50g butter
1/2 cup coarse breadcrumbs
Dressing

2 tablespoons marmalade
2 tablespoons apple cider vinegar
1 tablespoon olive oil
1/2 teaspoon dry mustard powder
flat-leaf parsley or basil to garnish
Method
In a heavy-based frying pan, sauté onion and bacon in olive oil then add peeled, cubed pumpkin and cook until golden brown and tender.
Add orange zest, stir, season to taste and set aside.
Mix vinaigrette ingredients together in a small jar and shake well.
Finely chop the garlic clove and, in a small frying pan, sauté in butter.

Toss in the breadcrumbs and cook until golden brown, then sprinkle over the pumpkin.
Garnish with finely chopped herbs and serve warm, drizzled with vinaigrette.