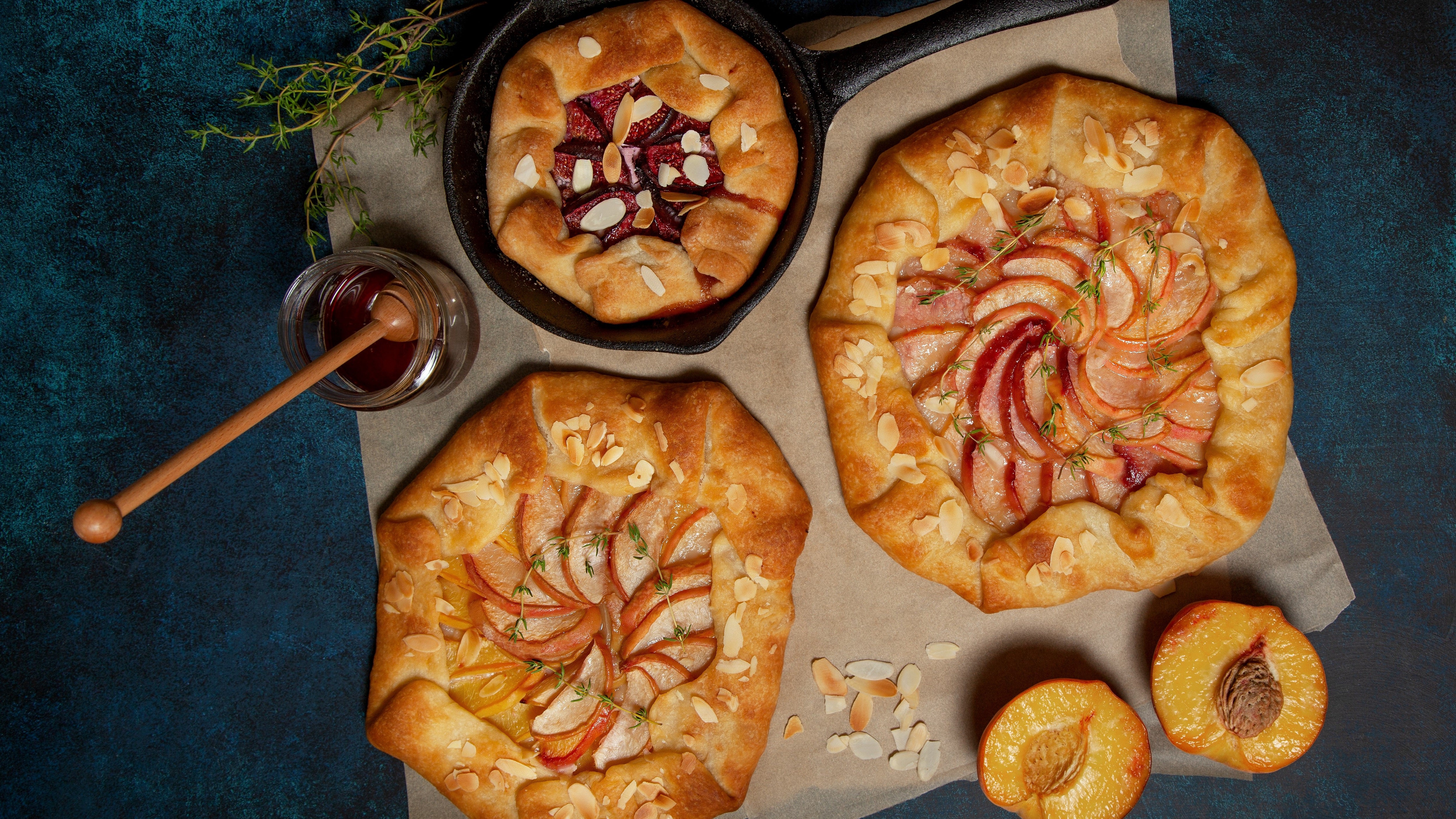 This simple, sweet dessert easily adapts to feature whatever seasonal fruit you have on hand (peaches, nectarines, plums, cherries, blueberries... you name it!).
Ingredients
1 pkg (500g) thawed puff pastry
1/2 cup (100g) granulated sugar
3-4 tbsp almond flour
1 tsp ground cinnamon
6 medium firm peaches halved, pitted, and cut into thin slices
1 tbsp all-purpose flour for dusting the working surface
1 small beaten egg
Method
Thaw the frozen puff pastry on the kitchen counter for 30 minutes. Then preheat oven to 180C.
Clean the peaches and cut them in small thin slices about 1/4 inch thick. Place them in medium bowl and sprinkle with sugar, almond flour and ground cinnamon over them. Gently toss them with your hands and try to coat all peaches with the mixture.
On a large sheet of baking paper, sprinkle 1 tbsp of flour and place two sheets of puff pastry on each other, so the corners create the shape of a star.
Start placing peach slices about 1 inch from galette edge, overlapping each slice slightly, continue until you reach the centre of the galette.
Fold the outer edges of the pastry over the peaches. The shape doesn't need to be perfect. Brush the pastry edges with 1 beaten egg. Lightly sprinkle the edges with granulated sugar.
Bake in preheated oven 180 C for 35–40 minutes or until the crust is golden. Let the galette cool on the baking sheet.