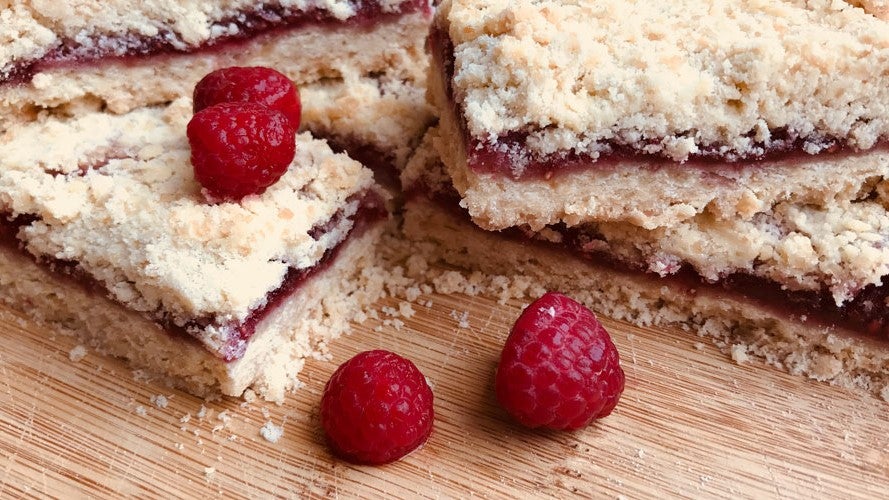 Ingredients
2 1⁄2 cups plain white flour
1⁄4 tsp baking soda
1⁄4 tsp salt
1⁄2 cup soft brown sugar
1⁄4 cup white sugar
1⁄2 cup unsalted butter (at room temperature)
1 cup raspberries - fresh or frozen
2 tsp cornflour
Method
Preheat oven to 190C. Grease a 20 x 20cm baking dish.
Using a large mixing bowl, add the flour, baking soda, salt and brown sugar and whisk to combine. Use your fingertips where needed to break up the brown sugar.
Add butter and rub into the mix until it resembles breadcrumbs.
Prepare raspberries by adding them to a bowl with the white sugar and cornflour and mix using an electric mixer on low until combined.
Place ¾ of the crumb mix into the baking tray. Press the mix firmly to create the crust.
Spread the raspberries over the crumb mix. Leave around 1⁄2 cm off around the edges.
Sprinkle the remaining crumb mix over the raspberries and lightly press down.
Bake in the oven for around 30 minutes or until golden brown on top.