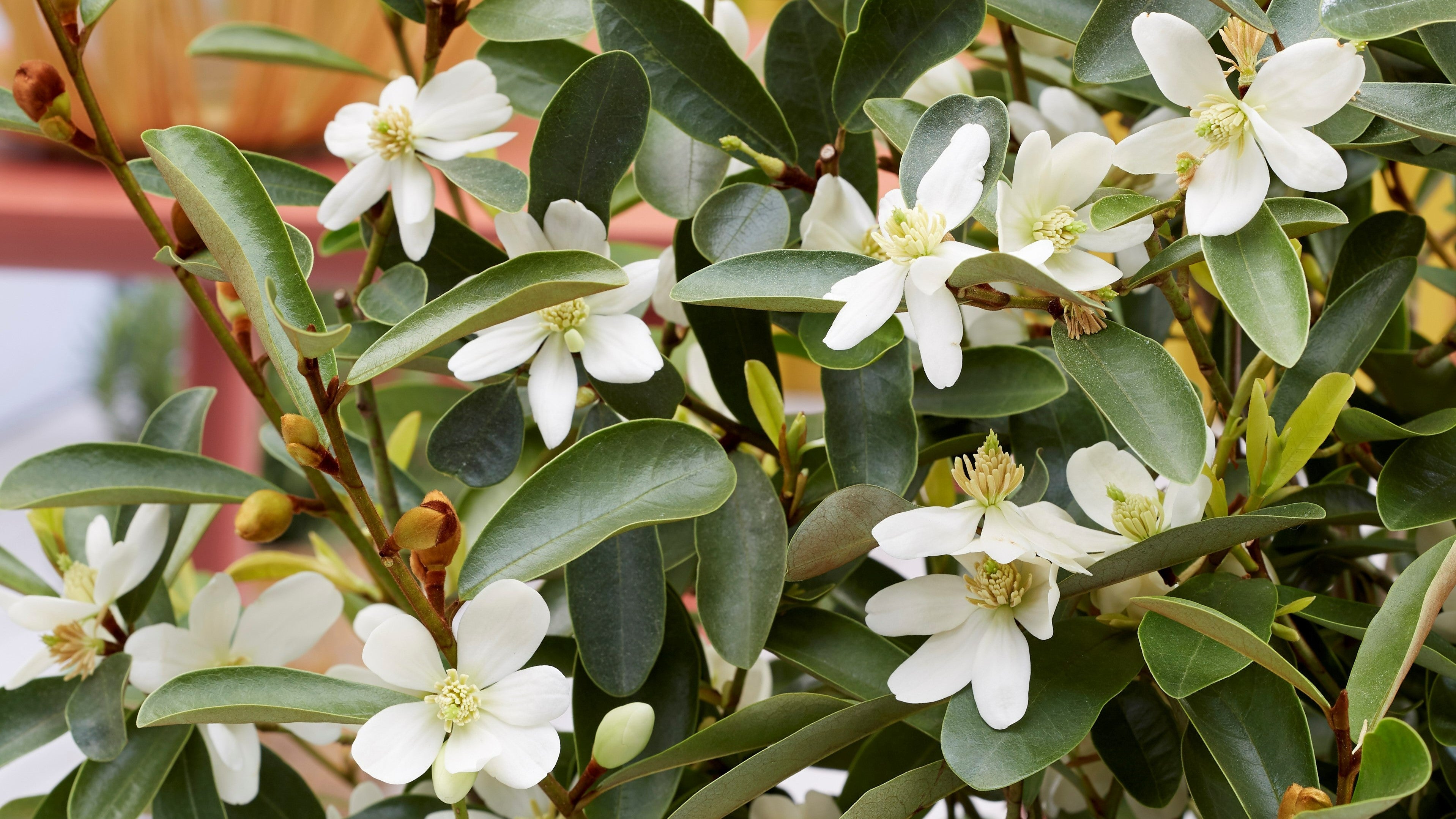 Reaching new heights with trees
Whether you're wanting a large assortment of trees to screen the neighbours or a busy road, a large feature tree in the middle of the lawn to offer shade on hot summer days, or a small Japanese maple adding brilliant colour in autumn, there's a tree for every garden.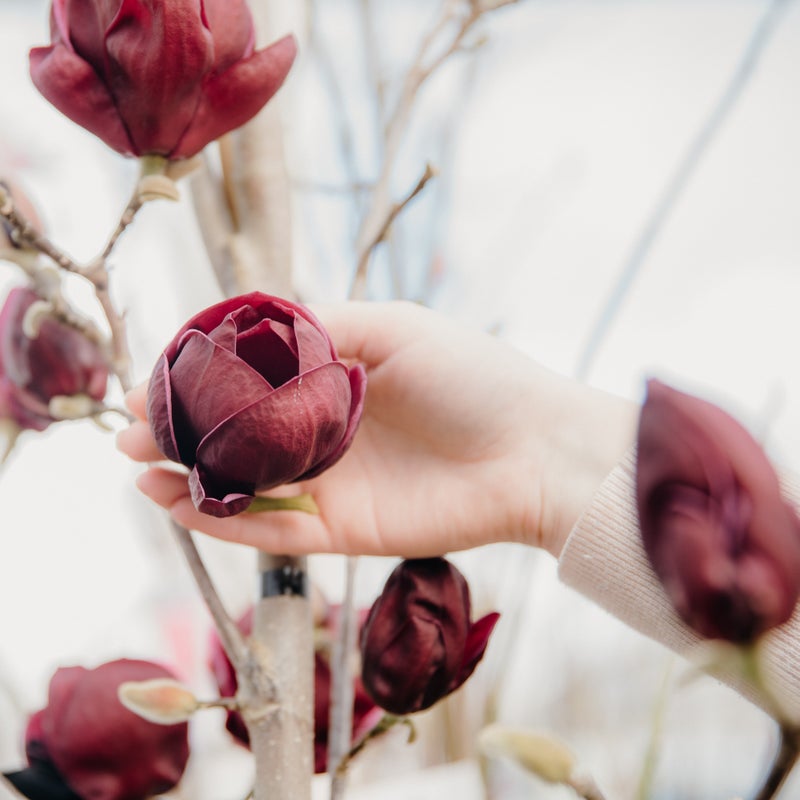 Feature Trees
Feature trees are planted in specific places in the garden to draw attention. These often have colourful flowers, leaves, and shapes or have a large spread to offer shade in an otherwise sparse area. We recommend trees such as camellias, magnolias, flowering cherries, crepe myrtle, palms, robinia 'mop tops', cercis, jacarandas, pohutukawa, and albizia.
New Release at Kings!
MICHELIA CHURCH MOUSE

Michelia Church Mouse is an exciting addition to the michelia family. With its copper coloured buds and sweet fragrant white flowers in early spring it is well suited for pots, courtyards and small gardens. Growing to 1m x 1m it will also look great as a low hedge