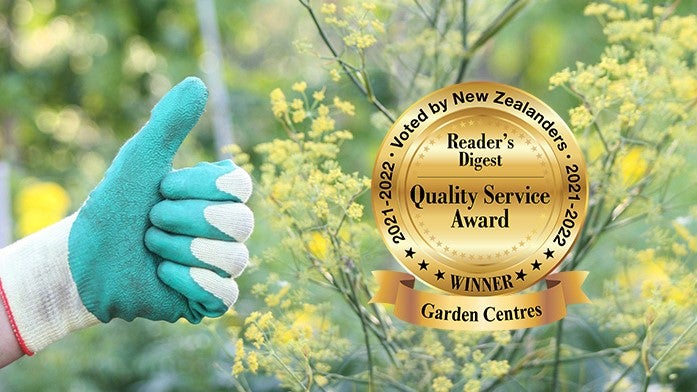 Reader's Digest Quality Service Gold Award
Kings Plant Barn are thrilled to have been awarded the Reader's Digest Quality Service Gold Award two years in a row in the Garden Centre category.
The award is 100% voted by Kiwis, and to be awarded Gold two years in row during these challenging times is a testament to our dedicated people and customers who make this possible.
At Kings, we pride ourselves on always putting the customer first. Our team are passionate gardeners themselves, who love sharing their expert advice to help our customers have the best chance of growing success.
To say we are proud is an understatement, and we could not have achieved this without all of our loyal customers and staff.
The annual Reader's Digest Quality Service awards are based on five key pillars of customer service: Personalisation, Understanding, Simplicity, Satisfaction and Consistency. Market research agency, Catalyst, surveyed 2,400 New Zealanders who were asked to nominate a service provider in a wide range of categories, including garden centres. To qualify to vote in a category, the respondent must have visited our store during the year. Reader's Digest says it is confident that the Quality Service survey results for 2022 are a truly accurate measurement of New Zealand consumer sentiment.
To view all 2022 winners and find out more, visit https://qualityserviceawards.co.nz/