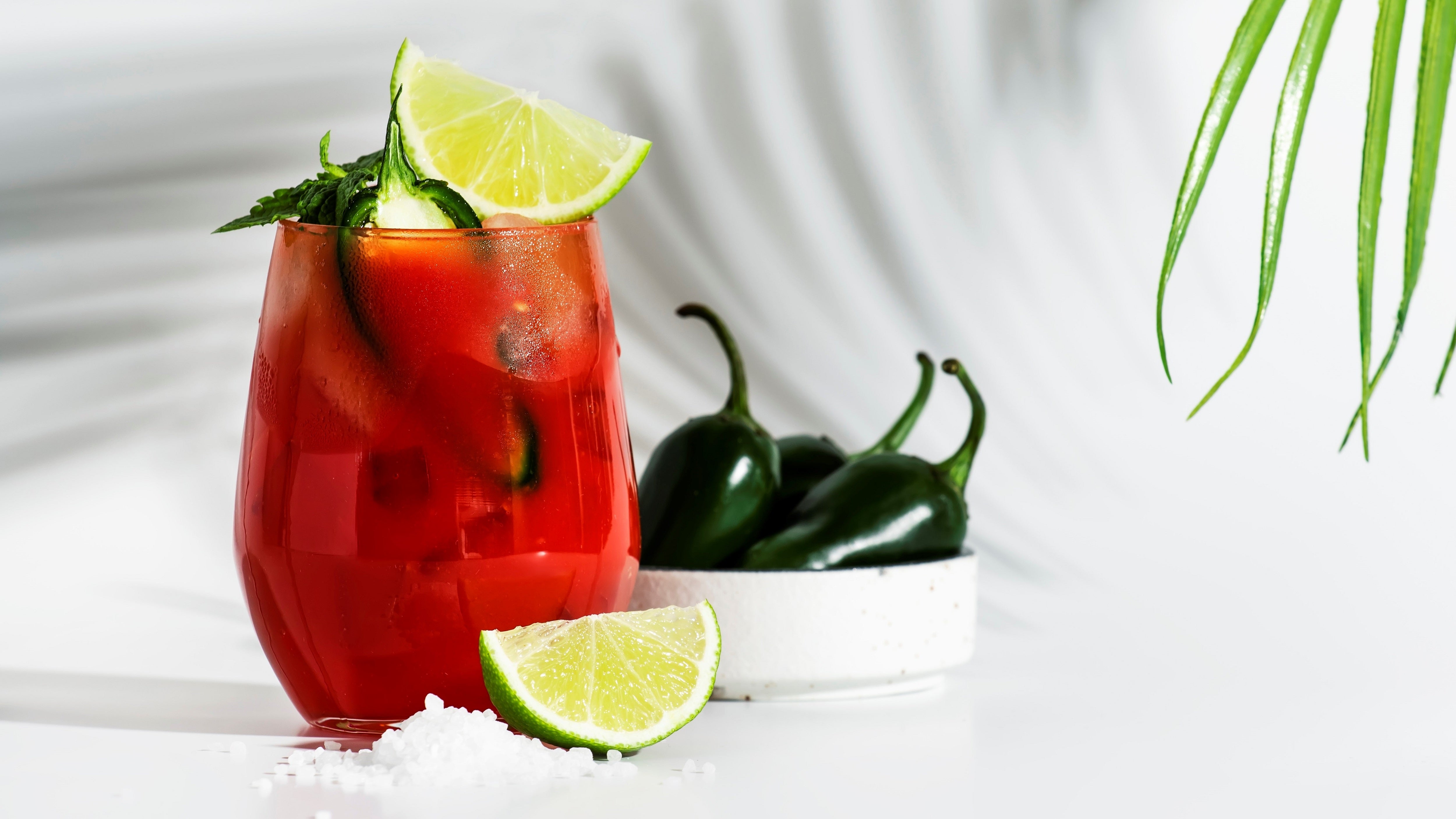 This is along the same vein as the Bloody Mary and the perfect way to utilise those tomatoes, capsicums, chillies, celery and herbs you have in your garden. Go ahead and purée your chosen veggies and herbs, adding a little Worcester, soy or even fish sauce if required.
Ingredients
60ml Flor de Cana 4 Rum
100ml Homemade Spiced Tomato Juice
Method
Pour the rum into a tall glass.
Fill the glass completely with ice.
Top with your homemade spiced tomato juice.