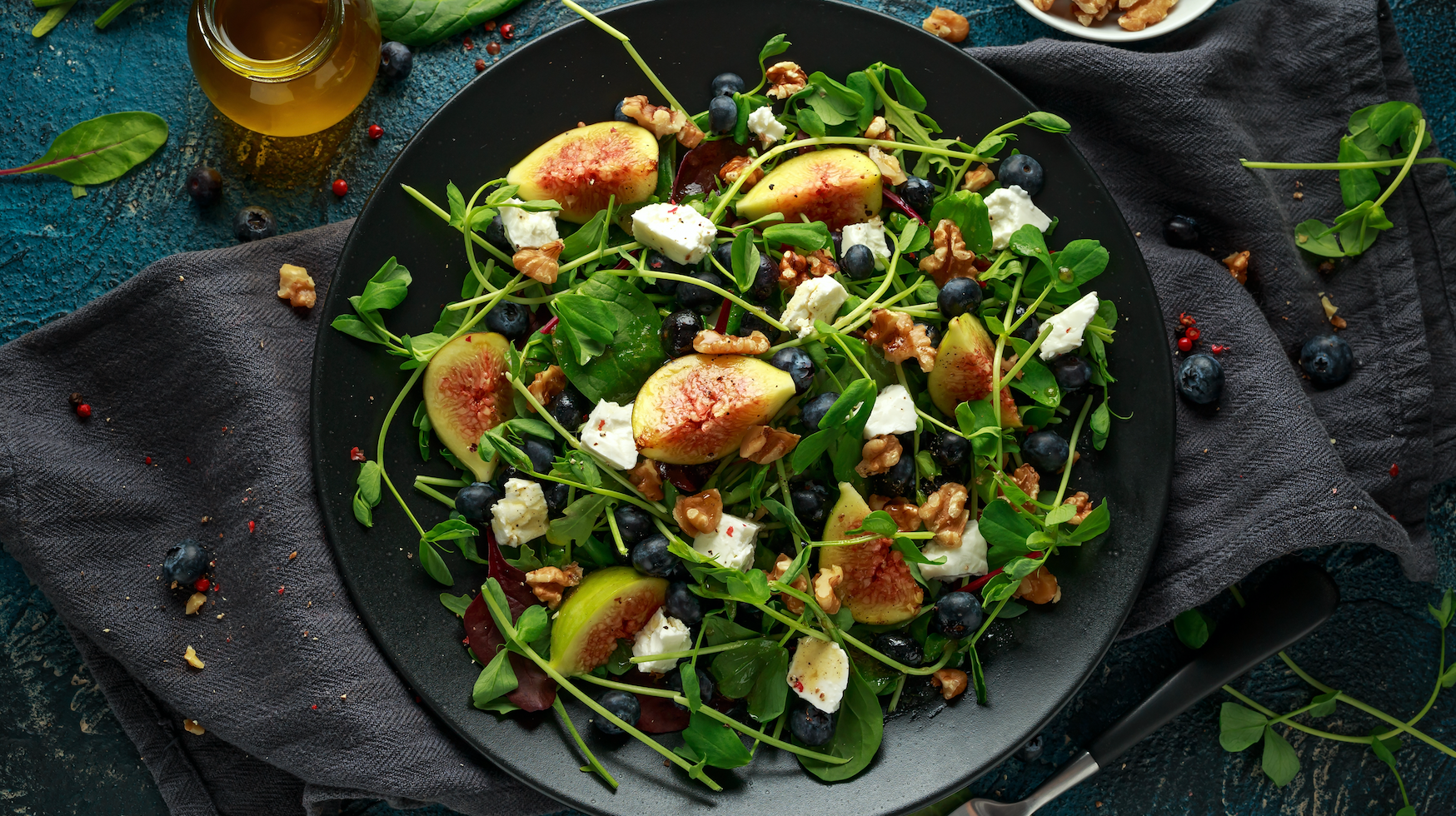 The perfect combination between sweet and savoury, this delicious autumn salad is well-suited to any occasion
Ingredients
2 large handfuls fresh spinach
4 figs cut in half
1 small avocado sliced
1/2 cup blueberries
1/3 cup walnuts
1/4 cup red onions chopped
Balsamic Vinaigrette
1/2 cup extra-virgin olive oil
1/4 cup balsamic vinegar
1-2 cloves garlic minced
1 tablespoon Dijon mustard
1 teaspoon maple syrup
salt and pepper to taste
Method
In a small blender combine the ingredients for the Balsamic Vinaigrette and set aside.
Roast the walnuts at 220 C for 5-7 minutes, until lightly brown. Remove from the oven and let cool.
Divide spinach between two plates and top with the remaining salad ingredients. Serve immediately with Balsamic Vinaigrette.
Note:
This salad is best eaten within an hour of assembling as the avocados and figs will quickly start to brown.