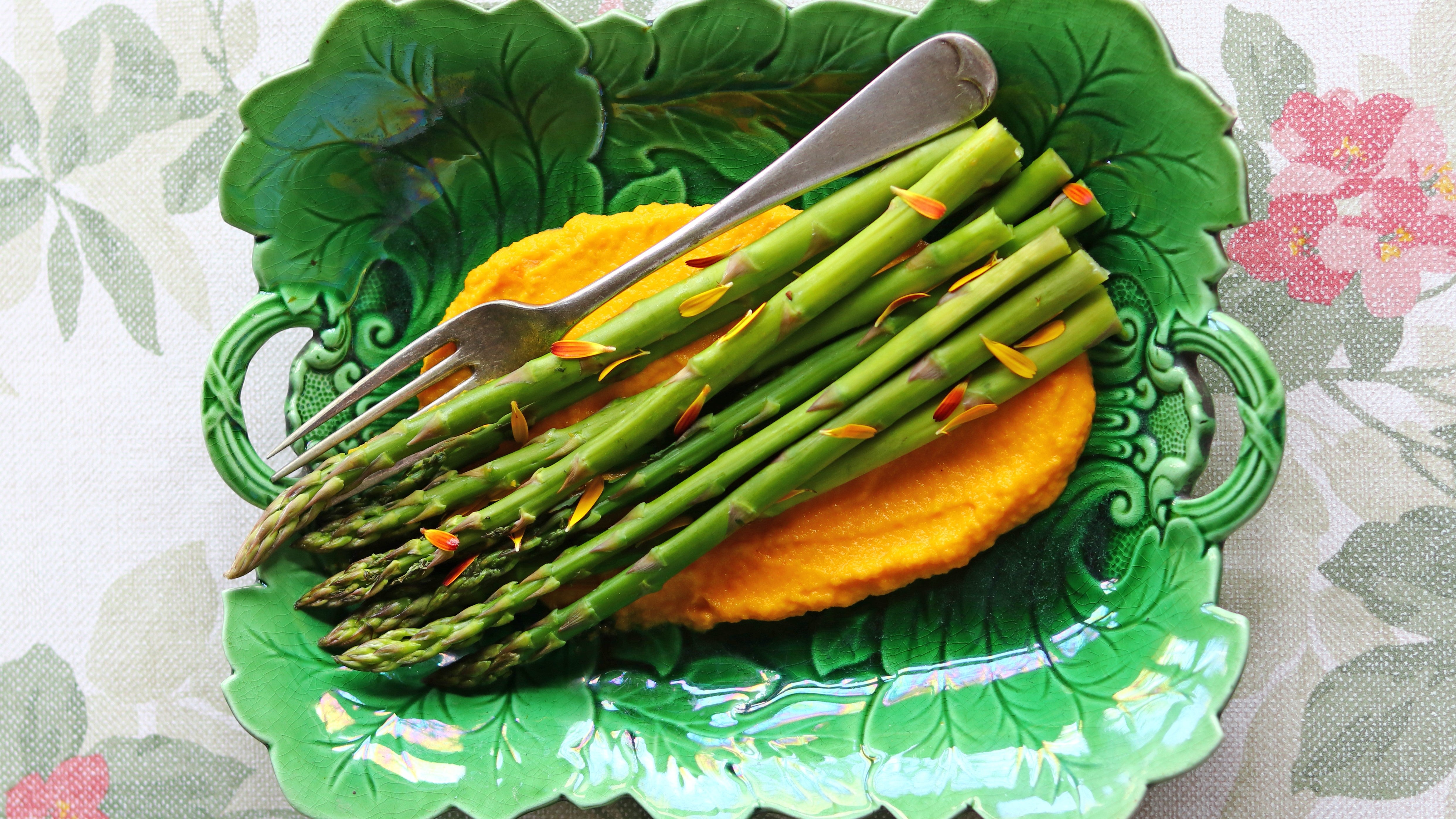 Steamed Asparagus with Citrus Carrot Puree
Homegrown asparagus is a treat, especially as stalks are more slender than store-bought bunches. Cut daily during the season. Now's the perfect time to sow asparagus from seed if you haven't already planted bare-root crowns.
Ingredients
1 bunch asparagus
2 large carrots
1 teaspoon crushed garlic
1/2 teaspoon wasabi
juice and zest of 1 lemon
3 tablespoons olive oil or butter
1 teaspoon runny honey (optional)

Method
Steam asparagus and set aside.
Peel and chop carrots and simmer in salted water until tender.
Drain and place in a food processor with the remaining ingredients.
Puree until smooth, then season to taste with salt and freshly ground black pepper.
Dollop onto a serving platter, top with steamed asparagus and garnish with finely chopped parsley, coriander or mint, or a sprinkle of edible calendula petals.
Recipe provided by Lynda Hallinan