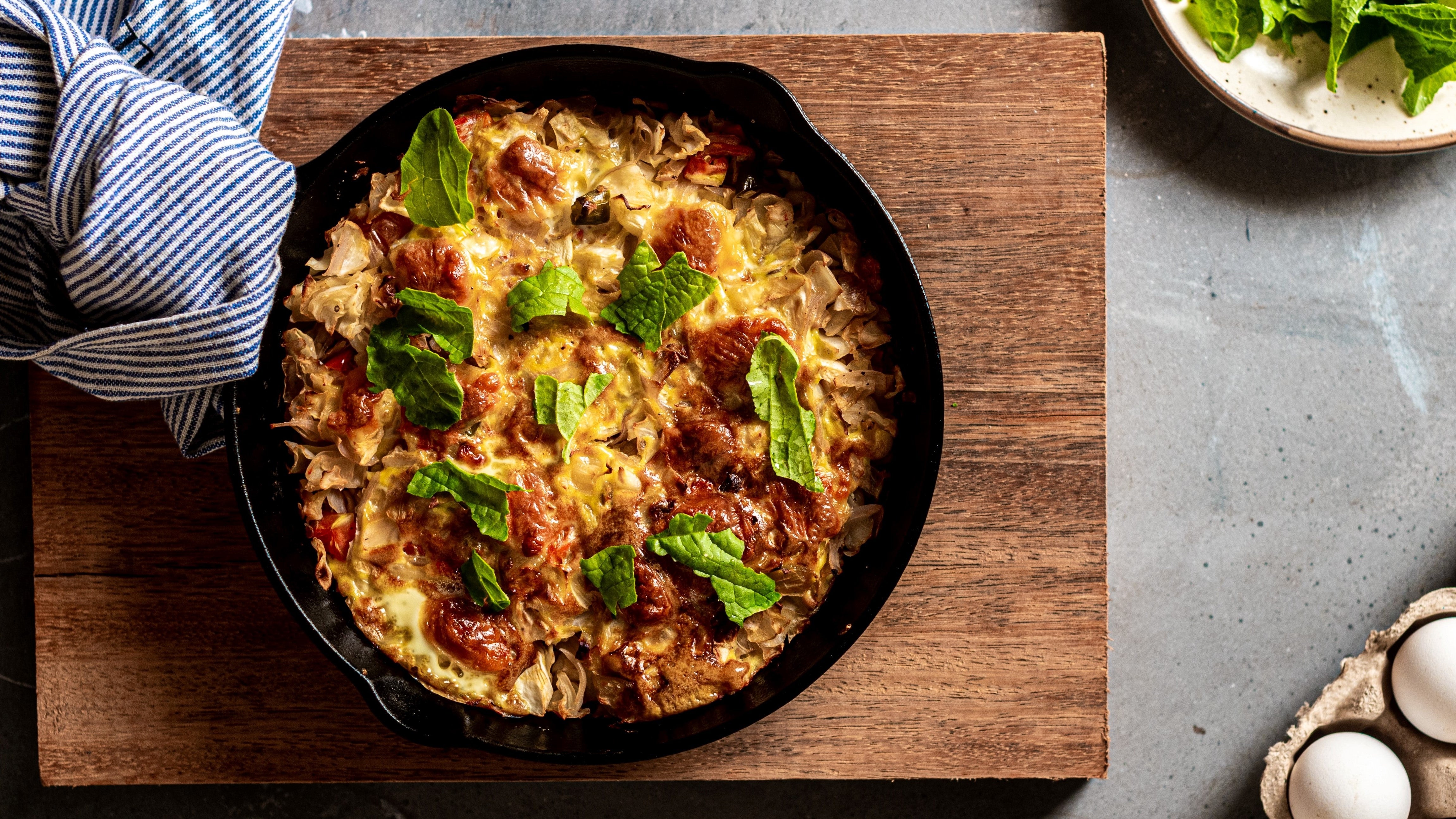 Stuffed from the Christmas and tired of slaving over the stove. This Summer Frittata is light, easy to make, delightfully summery and goes well with a summer salad.
Ingredients
1 zucchini, thinly sliced
2 tbsp olive oil
Salt
Freshly ground black pepper
12 large eggs
1⁄2 cup sour cream
1⁄4 cup freshly chopped basil, plus more for garnish
1⁄4 cup red onion, finely chopped
¾ cup crumbled feta
1 cup cherry tomatoes
Method
Preheat frying pan. Add ½ tablespoon olive oil and add zucchini slices. Drizzle with another ½ tablespoon olive oil and season with salt and pepper. Fry until softened and brown, 2 minutes per side.
Preheat oven to 375C. In large bowl, whisk together eggs, sour cream, basil, salt and pepper. Stir in ½ cup feta and ¾ of the tomatoes.
Cook red onion until softened, 3 minutes. Add to a large oven-proof dish and then add the egg mixture into pan. Place in the oven and let cook until beginning to brown around edges, 5 minutes. Cover top of frittata with zucchini slices and sprinkle with remaining ¼ cup feta.
Place dish back in oven and cook for around 15 minutes, until the top is golden and centre is set.
Let cool slightly, then top with remaining tomatoes and basil. Serve in wedges directly from pan.