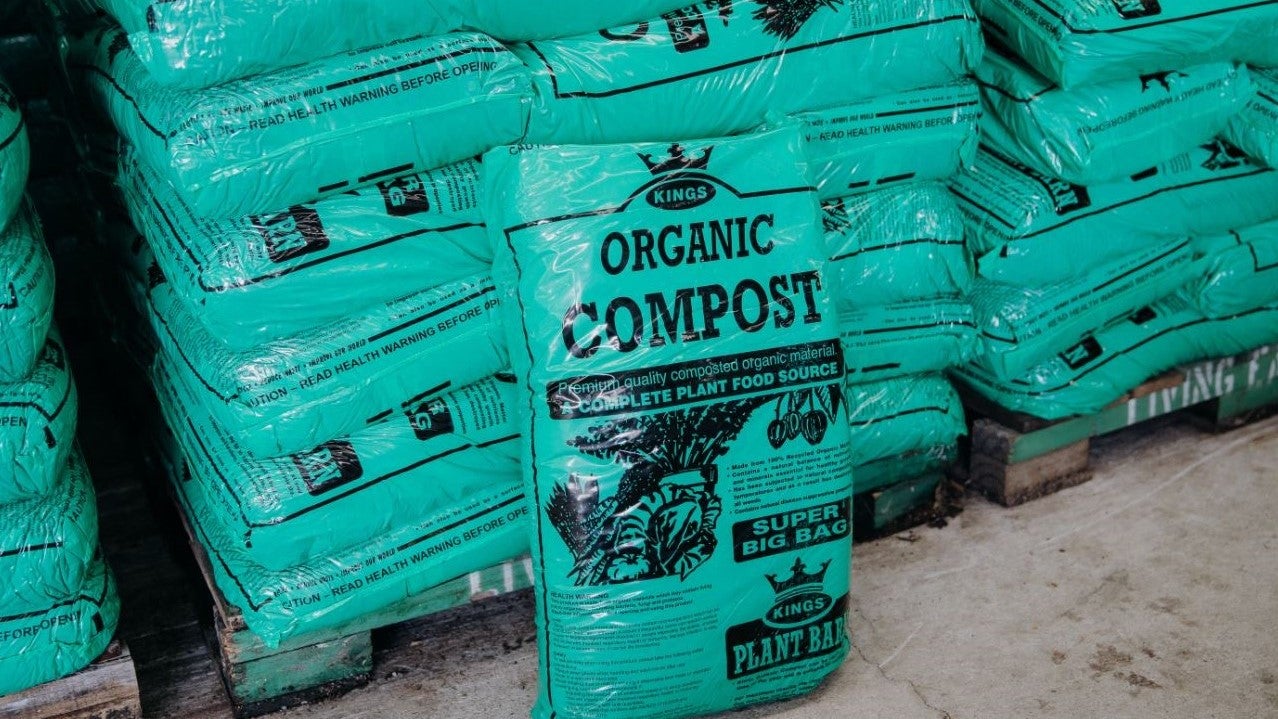 The Kings Organic Compost Story
Compost is decayed organic matter that is used as a soil conditioner and fertiliser for growing plants. Kings Organic Compost is one of our most popular mixes and has been one of our core products since the very beginning. We pride ourselves on providing our customers with the best quality organic compost mix, while also keeping the price low, for over 25 years.
Ever wonder what happens to the plant material once it is taken away in the greenwaste bins?
This is where our recycled compost material is sourced from. Once collected from these green bins, the plant material is then taken to a large composting facility (compliant with all Auckland council consents) where the matter is monitored to help reduce any non-organic contamination, and then processed by way of natural composting techniques. Through this process, matter is slowly broken down while exposed to the elements. The heaped 'windrows' of matter heat up as it breaks down in the sun, staying above 55 degrees, which in turn kills off viable weed seed making it weed-free. The composting process takes up to 90 days. Following this it is then bagged and shipped to each Kings store.
Kings Organic Compost is used to help revitalise soil, and enhance the growth and health of plants. Building healthy soil with compost ensures steady, but strong, plant growth.
Incorporate Kings Organic Compost through your garden to help improve soil structure for better drainage, as well as providing your plants with essential nutrients to help improve both the plant's root development and new foliage growth. Compost can sometimes be too rich for plants on its own and is best used at a 5:5 ratio mix with your original topsoil, or a 3:3:3 mix along with additional pumice sand to help improve drainage when planting in clay soils. When adding it to your garden, always make sure to open your compost bags in a ventilated area, and use gloves when handling the mix. Kings Organic Compost can be used throughout your entire garden, making it great addition when planting trees, hedging, shrubs, perennials or into a flower or veggie garden.