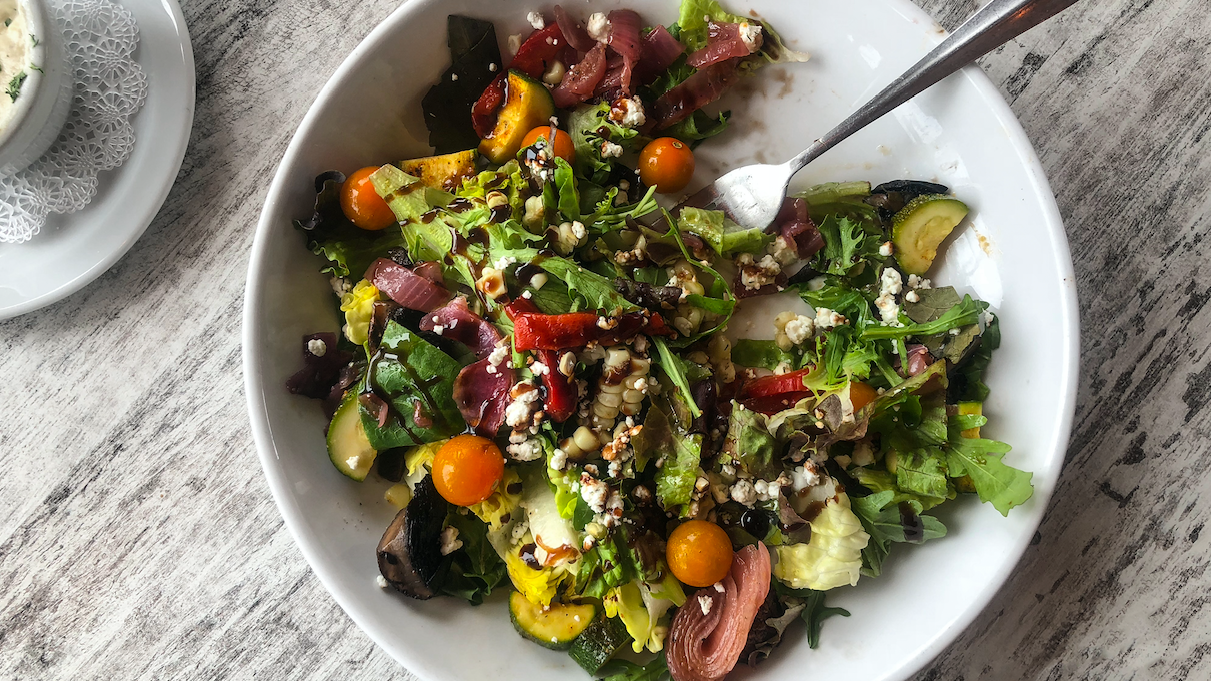 This roasted veggie salad can be eaten on its own or as a side dish with a BBQ.
Ingredients
1 medium capsicum, sliced into strips
250g kumara, skinned and chopped
250g new potatoes
500g brussel sprouts, halved
2 spring onions, diced
1 red onion, sliced,
1 tsp fresh oregano
1 tsp salt and pepper
2 tsp chilli powder
3 Tbsp olive oil
1 cup spinach
3 Tbsp feta cheese
5 tsp sesame seeds
Dressing
3 Tbsp olive oil
2 Tbsp balsamic vinaigrette
1 tsp maple syrup
Method
Preheat the oven to 200°C
Combine all veggies (except new potatoes, spring onion and spinach) in a large bowl. Add salt, pepper, chilli powder, oregano and olive oil and stir.
Spread out veggies on a baking tray and bake for 40 mins
Put whole new potatoes into a saucepan with enough water to just cover them. Boil and then simmer until soft (5-8 minutes). Cool and halve gently. Set aside.
Combine dressing ingredients in a small bowl and stir until well combined. In another bowl, combine spinach and spring onion. Sprinkle feta cheese and sesame seeds over roasted veggies and new potatoes.
To finish, drizzle salad dressing over the top!