Kings Garden Cafe Stonefields
Kings Garden Cafe Stonefields
Our Garden Kitchen café is a beautiful new café, with a seasonal menu focusing on locally grown produce and root-to-stem dishes. Make our Garden Kitchen your new go-to for coffee catch-ups, brunch or lunch dates and delicious bites to take away!
Cafe Hours
NEW CAFE NOW OPEN
Monday - Sunday
7.30am -4pm
Store Hours
NEW STORE NOW OPEN
Monday - Sunday
9am - 5pm
View Stonefields Store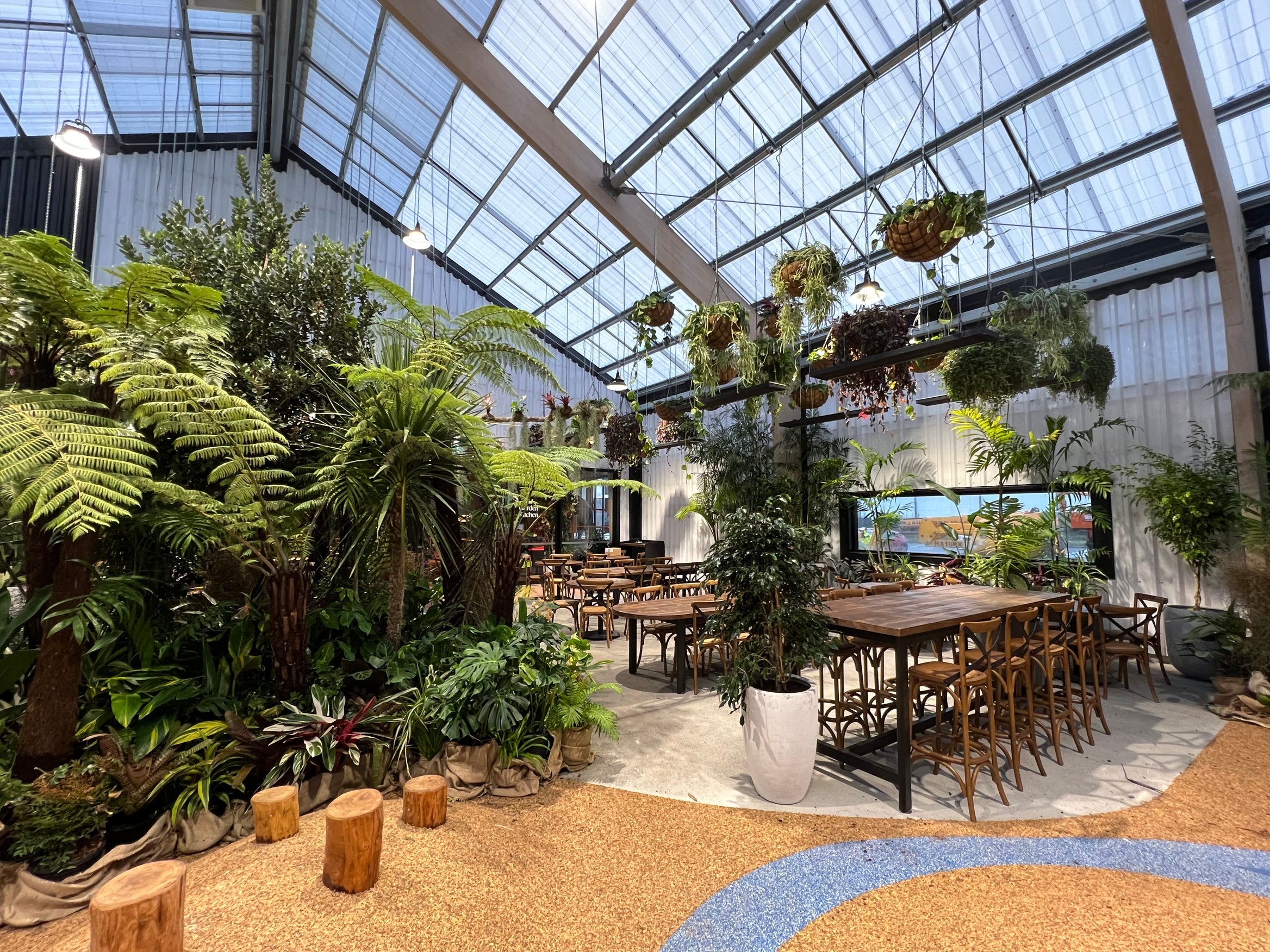 Booking & Reservation
Toasted Vegan Granola
housemade nut granola, coconut yogurt, berry compote, seasonal fruit (V)(VE)(N)(DF)
16
Green Goodness
charred broccolini, green beans, zucchini hazelnut dukkha, puy lentils, baba ganoush, kale dust, lemon & mint tahini, sourdough (V)(VE)(N)(GFO)(DF)
add poached egg +3 add bacon +6
22
Nutella French Toast
brioche french toast, charred citrus fruit, mango pearls, hazelnut praline, nutella mascarpone, maple syrup (V)(N)
add bacon +6
19.5
Stonefields Benedict
free range poached eggs, house rosti, sauteed spinach, burnt butter hollandaise (V)(GF)
add bacon +7 add pork belly +8 add mushroom +6 add cold smoked salmon +8
18
Kings Breakfast
free-range eggs, bacon, pork sausage, baby tomatoes, mushrooms, house rosti, sourdough (GFO)(DFO)
26
Vegan Scramble
tofu scramble, rosemary & sage roasted butternut, mushroom, heirloom tomato salsa, sourdough (V)(VE)(DF)(GFO)
21.5
Poke Bowl
radish, edamame beans, brown rice, quinoa, kaiso salad, balsamic vinaigrette, beetroot hummus, coconut labneh, roasted peanuts (N)(V)(VE)(DF)
add chargrilled chicken +8 add cold smoked salmon +8
19
Cauliflower Steak
Chargrilled spiced cauliflower, curried carrot & capsicum puree, garden herbs, toasted almonds (N)(VE)(V)(DF)(GF)
23
Pulled Jack burger
sticky jackfruit, kimchi slaw, smoked vegan aioli, lettuce, brioche bun, steak cut fries (V)(VE)
24
Kumara Gnocchi
Housemade creamy kumara gnocchi, spinach, pesto, toasted pine nuts, parmesan (N)(GF)
23
Charred Beef Burger
Chargrilled beef patty, smoked cheese, black garlic aioli, onion jam house pickles, lettuce, brioche bun, steak cut fries
add bacon +4.5 add fried egg +3
25
Market Fish
Pan-fried market fish, butter-fried carrots, vine tomatoes, burnt onion, celeriac and fennel puree, persillade (GF)(DF)
30
Additionals
Milks: Soy/Almond/Oat/Coconut Flavours: Vanilla/Caramel/Hazelnut
1
Tea (Zealong Organic)
- Breakfast: Zealong roasted black tea, citrus, honey - Lady Grey: Black tea leaves, herbs, flowers, bitter citrus - Green: Zealong green, silky liquor, floral, toasted chestnuts - Ice Breaker: Green tea leaves, peppermint, spearmint, kawakawa - Chamomile: Comforting chamomile, lavender (caffeine-free)
5.5
Lemon & Ginger House Brew
5.5
Apple & Cinnamon House Brew
5.5
House Hot Chocolate
belgian chocolate ganache, steamed milk, chocolate marshmallow.
6.5
Morning Greens
apple, celery, kale and lemon
7.5
Breakfast Pick Me Up
dates, almond milk, cardamom, cinnamon, ricotta (N)(V)(GF)
8.5
Blueberry Detox
blueberry, banana, coconut water, grape juice, hempseed, dates, maple (v)(VE)(DF)(GF)
8
Garden Greens
spinach, banana, orange, apple, honey, (V)(DF)(GF)
8
Tropic mango
mango, carrot, ginger, coconut milk (V)(VE)(DF)(GF)
8
PB & Choc
peanut butter,cacao,banan,oat milk (N)(V)(VE)(DF)(GF)
8
Blended Faves
- iced coffee - iced mocha - iced chocolate
7
Mimosa
prosecco, freshly squeezed orange juice
12
Bloody Mary
vodka, tomato juice, horseradish
12
Kings Sunrise
tequila, orange juice, grenadine
12
Irish Coffee
double shot coffee
12
Growers Mark Sauvignon Blanc, Marlborough
12/55
Loveblock Organic Pinot Gris, Marlborough
12/55
Brookfields Bergman Chardonnay, Hawkes Bay
12/55
Matawhero Pinot Rose, Gisborne
12/55
Torea Pinot Noir, Martinborough
12/55
Minonetto Prestige Prosecco
200ml
12
Heineken Light 2.5%
330ml
9
Peroni Nastro Azzuro 5.1%
330ml
9
Isaacs Apple Cider 5%
330ml
9
Panhead Pilsner 5.2%
330ml
12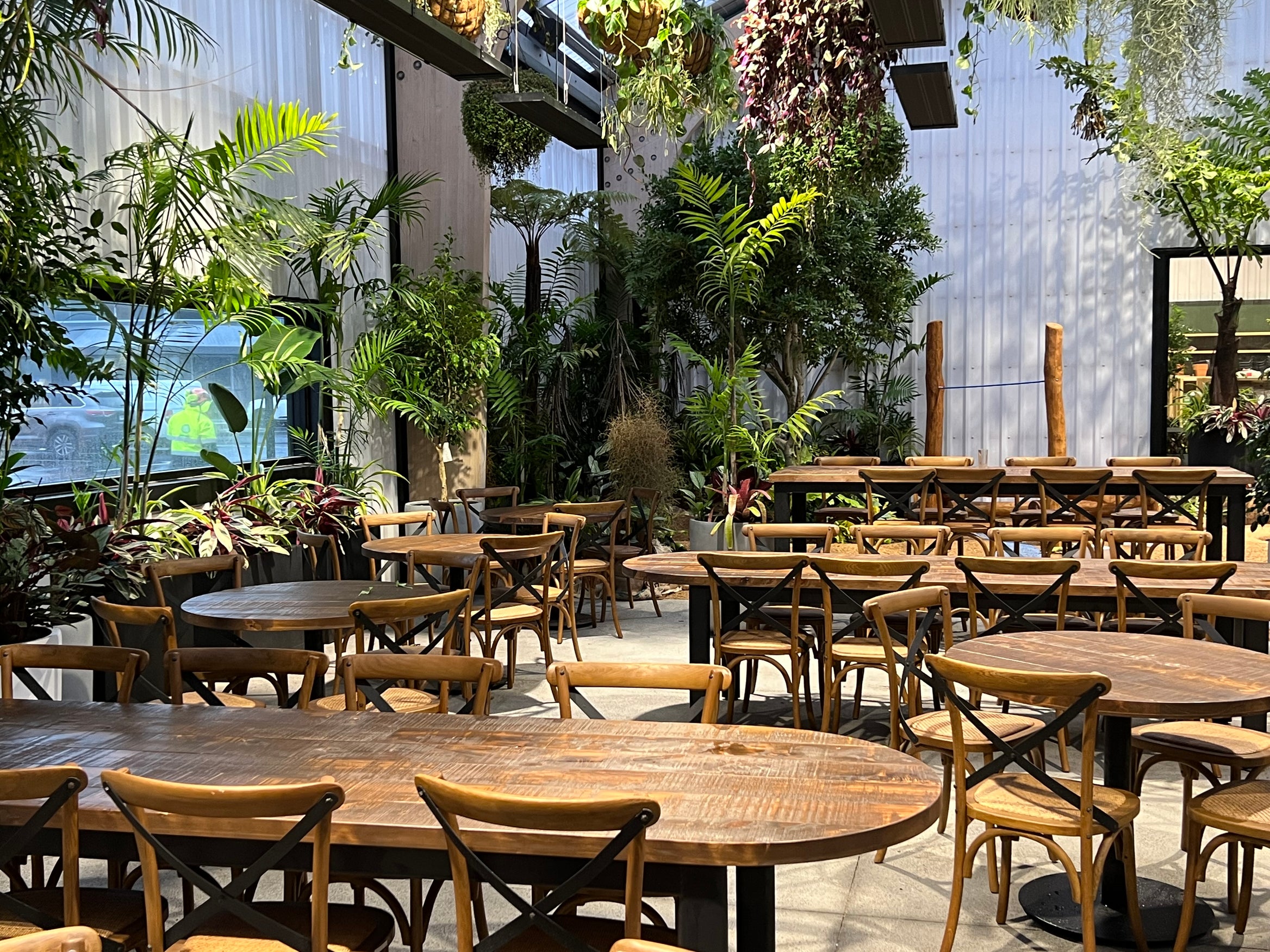 Function & Events
Feedback
We appreciate hearing about your experience, please feel free to email us here.
We are always working to make our customers experience better and appreciate your feedback