At Kings, our sustainability journey started many years ago. We pride ourselves on being eco-minded and have already taken many steps to lessen our impact on the planet. However, although we're proud of all we've accomplished, we know that we still have a way to go. We are constantly looking for new ways to improve our operations and provide our customers with recycling initiatives, environmentally conscious products, and information on how to garden sustainably. We believe in celebrating success (no matter how small), so here are a few of the sustainable initiatives we are most proud of: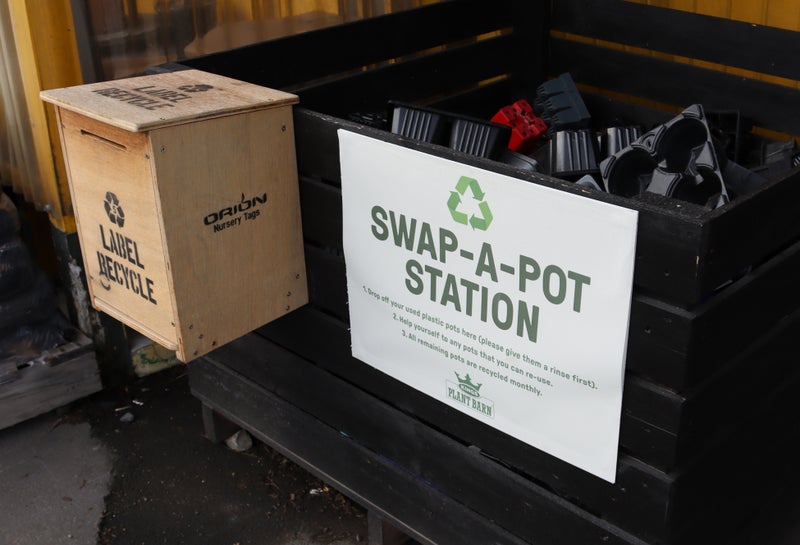 Swap-a-Pot Recycling Stations
At each Kings store you'll find a collection bin with a 'swap-a-pot' sign. These bins are for people who are wanting to discard or pick up unused plastic pots and punnets. If you have a lot of plastic pots as home, bring them back clean (a rough rinse is fine) and put them in the bin. Anyone who is looking to grow seedlings, cuttings or seeds, or repot a plant into a bigger pot, can take what they need from these bins!

For pots that are unused, or when the bin gets too full, these then get sorted and taken away. The pots are then recycled into fence posts and raised garden beds.
Partnership with FuturePost
As part of our commitment to growing a greener tomorrow, we are thrilled to announce our official partnership with FuturePost. This new partnership will mean we can finally offer our customers a soft plastic recycling solution for our mixes, compost and fertiliser bags purchased in store.

FuturePost will take our plastic waste product and turn it into garden beds and fence posts used in many of NZ's horticultural and agricultural industries. Future Post is an innovative, sustainable solution that enables Kings and our customers to work together to "close the loop" with recycling by creating a premium product made from 100% recycled product. The recycled plastic posts have greater density and additional flexibility compared to its wooden counterparts. Plus, they are impenetrable by water, insects and fungi!
learn more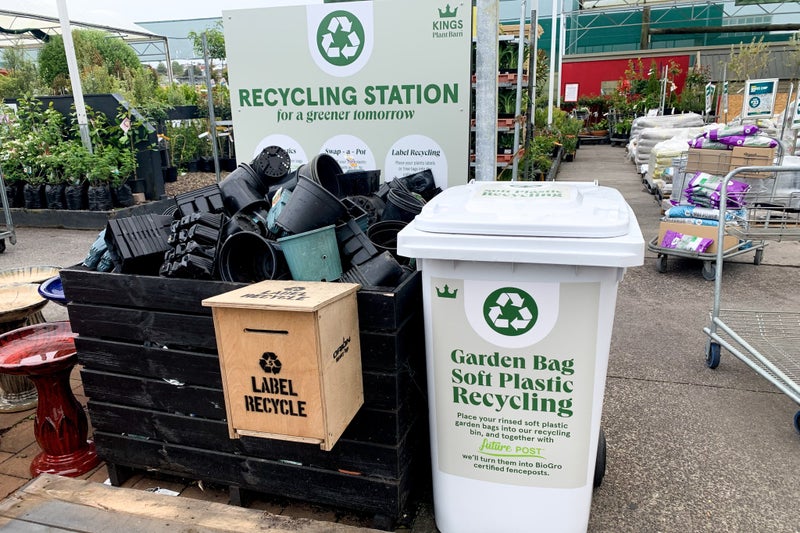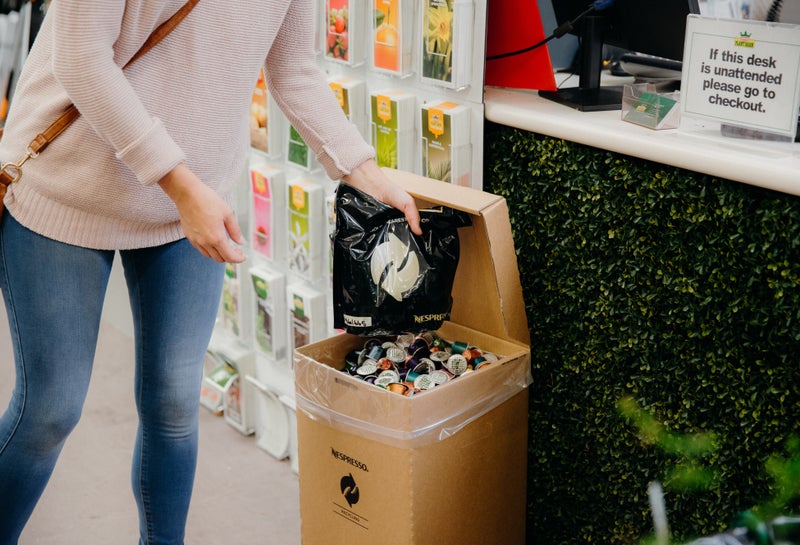 Nespresso Pods
Every Kings store has a Nespresso pod collection point. All you need to do is bring in your used coffee capsules and put them in the recycle bins. The coffee residue from the capsules is collected at the recycle plant in Auckland, and sent off for composting, while the aluminium is recycled and reused for other aluminium products.
Label Recycling
Attached to our pot recycle bin is a smaller wooden box with a #5 and a recycling sign around it. Any number five plastic plant tags (including the long tree labels) can be put in these boxes for recycling. They are then sent to a recycling collator in West Auckland, who then compresses them and sends them to a factory in the lower North Island who chip them, process them and use them in their plastic moulding for the conical items which hold and space reinforcing steel in reinforced concrete.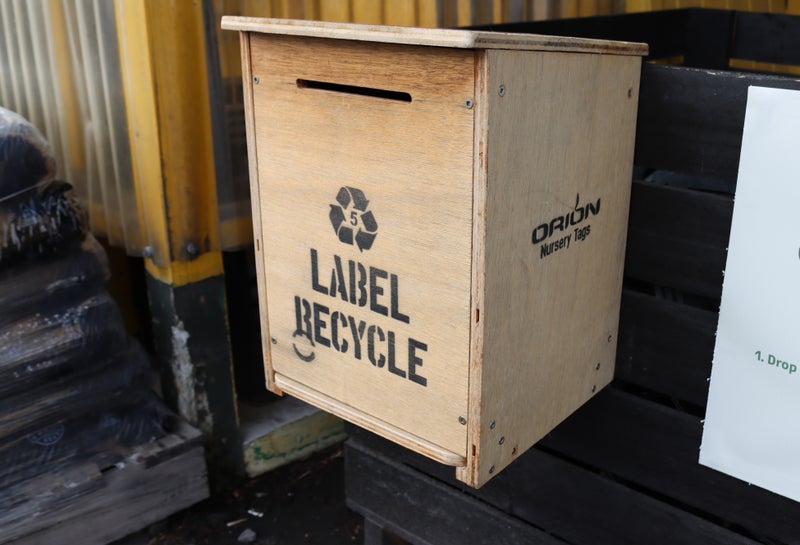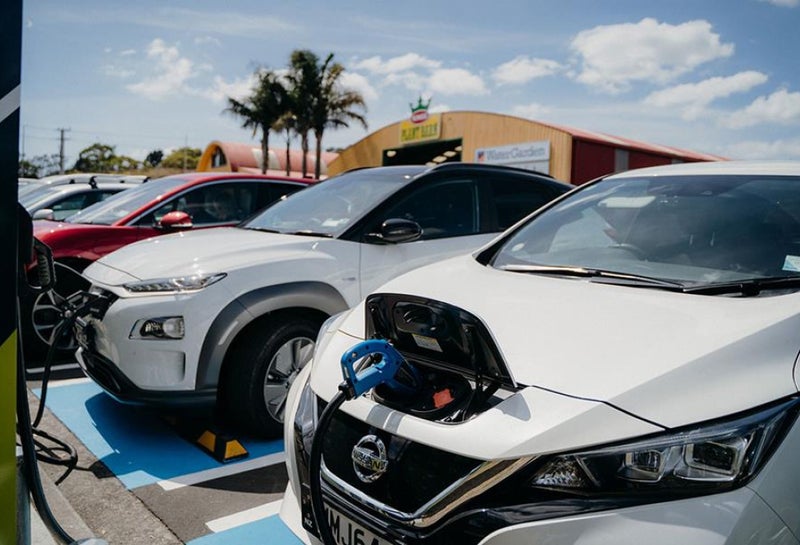 Electric Vehicles and Charging Stations
Over the last three years Kings has started swapping out company gas cars for hybrid and electric vehicles wherever possible as we try to cut down on our carbon footprint. Our Silverdale branch even has an EV charging station available for customer use. Mid 2022 will also see the opening of our new Stonefields store, with the goal of being NZ's most sustainable garden centre. We'll be trialing electric delivery vans, and an electric Forklift, and if successful intend to introduce these electric vehicles across our entire fleet. We're also proud supporters of Drive Electric, an not-for-profit organization supporting the mainstream adoption of electric vehicles in NZ.
Learn more
Working Together with Our Suppliers for a Greener Future
While there is still a lot of plastic packaging within our industry, we are working with our suppliers to find suitable longer-term alternatives. For example, many of our suppliers are replacing their packaging with recycled material and even looking at changing the colour of our pots so they can be accepted with curb side recycling collections.

We have also replaced our carry bags and bootliners with cardboard carry trays and re-usable options made from recycled plastic bottles.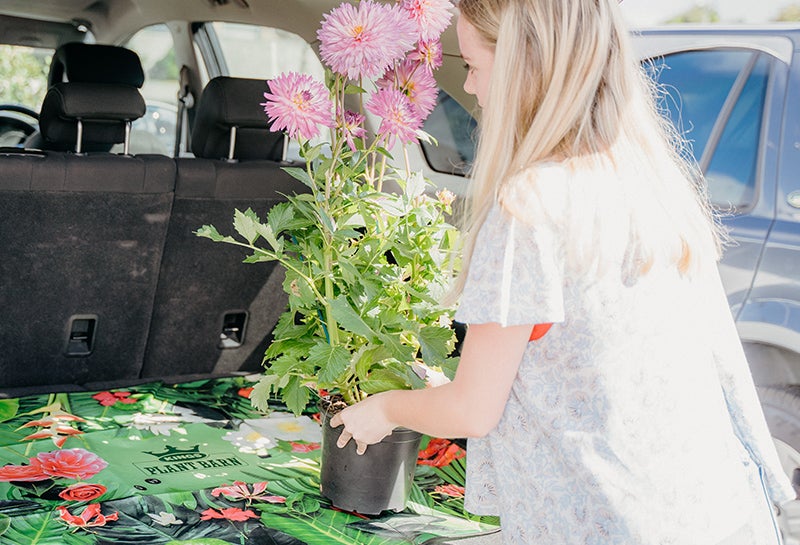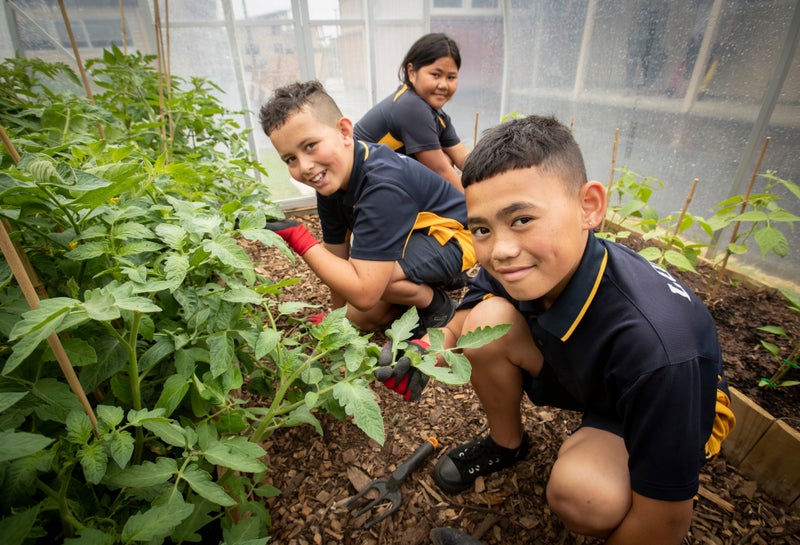 Community Partnerships
As proud sponsors for Tread Lightly and Oke charity, we are also committed to helping these incredible community groups support and educate kids in Auckland primary schools about the importance of gardening and growing their own veggies. Both charities teach children sustainability by not only helping them understand where food comes from, but also the importance of a connection to nature and showing respect for the environment.
Taking Our Customers on the Journey with Us
Like us, we know that many of our customers are keen to live and garden more sustainably. Some of our top tips for the garden include:
Use materials you already have around the waste to supress weeds. Use old newspaper or cardboard to mulch your garden or leafmould in your veggie beds.
Reuse any plastic container as a plant pot. Just make sure you have added drainage holes. Herbs, seedlings, and bigger plants will happily grow in containers that may have ended up as landfill.
Use your food scraps to create your own organic compost or use a Bokashi bin which use micro-organisms to ferment your food waste. The bonus with Bokashi is that it takes meat and dairy waste also! Both turn your waste into garden gold!
Return any unused pots to our stores so they can be re-used and re-potted
We are incredibly proud of our efforts towards a greener future and commend our staff & customers for joining us on this journey. But it is just the beginning, so watch this space for news and updates on what we do next.