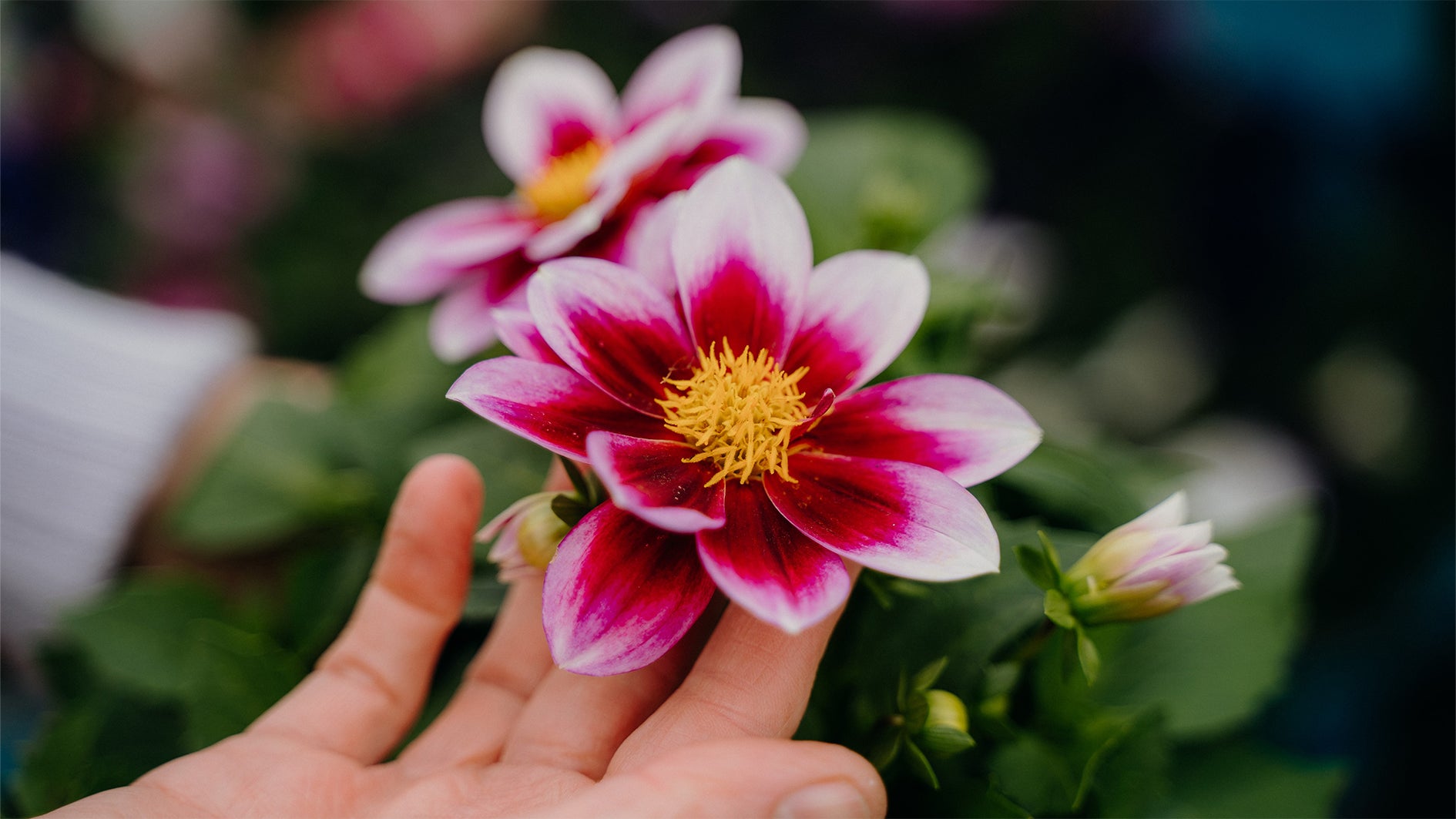 Amidst the sudden resurgence of life as spring warms up, as plants once again burst into action, it's worth grabbing your spade and getting stuck in – and the earlier, the better! Spring is a great time to put in some maintenance work to get your garden looking its best after winter hibernation. The sooner you get your veggie garden up and running, the sooner you'll have a mass of homegrown, deliciously nutritious veggies to eat. And by starting now, you save time later, as your flowers and veggies take up space where weeds would otherwise grow.
Maintenance
Muck in and remove any dead vegetation from plants and trees. Sweep up any fallen leaves that are still hanging around from autumn and either dispose of them in the compost or pile up to make leaf mould. After being left to decompose for a year, leaf mould can be used as a mulch, dug into the soil to add nutrients, or, if left for closer to two years, used as a homemade potting mix.
Tidy up flower beds and borders, removing leaves and other debris. Dig in a layer of organic matter, ready for planting.
If you have a greenhouse, tidy it up, sweep it out, check for any damage that needs repairing and give it a good wash – the clean glass will let in more light. Ventilate it for a few days afterwards to make sure it dries out completely.
Mulch around trees with Living Earth More Than Mulch. This will help retain water in the soil and save you watering as much when water restrictions come into place in summer. Feed the whole garden with Kings Fast Food or, for a natural option, Organic Garden Booster Fertiliser.
Sow grass seed now to create new lawns or repair existing ones. When fertilising a recently sown lawn, be careful to use a fertiliser that won't damage it.
Clean and sharpen your garden tools, ready for use! Blunt tools will cause tears in the wood, inviting pests and diseases into the plant.
Spring planting
Now is the time to start planting for great vegetable and fruit crops in the months ahead.
Here are our top 8 crops to get growing in spring: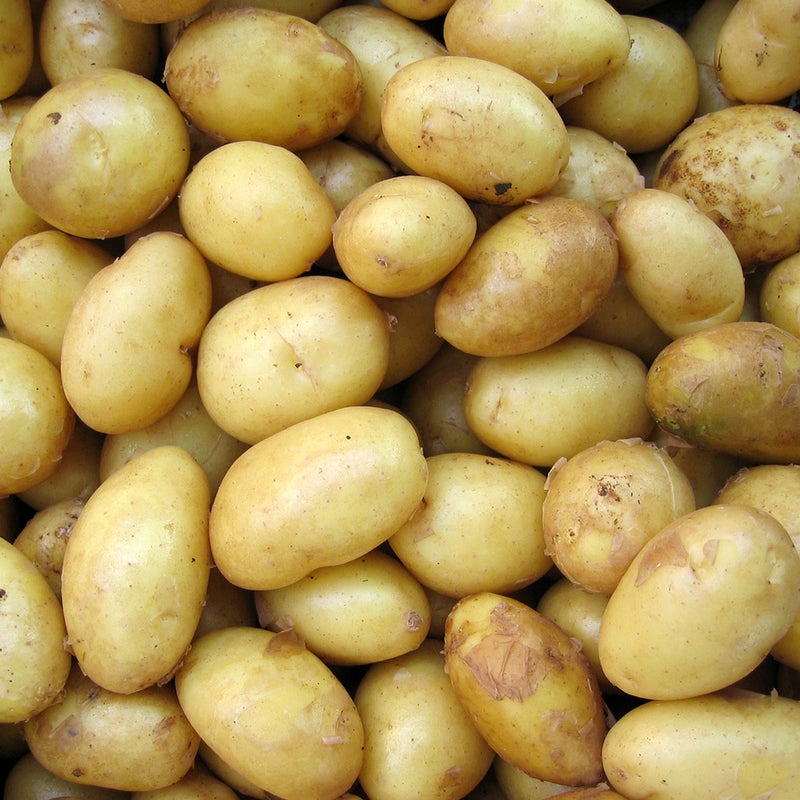 Potatoes
Now is the time to get these in the ground for homegrown potatoes on the Christmas lunch menu! Buying your potatoes early and letting them sprout one month before planting (known as chitting) will help with quick growth when planted out into the garden. Make sure you choose a full-sun position with free-draining soil rich in organic matter including sheep pellets and compost, or dig in some Tui Organic Veggie Mix. Plan where to create furrows in the soil to ensure there is enough drainage for the potatoes.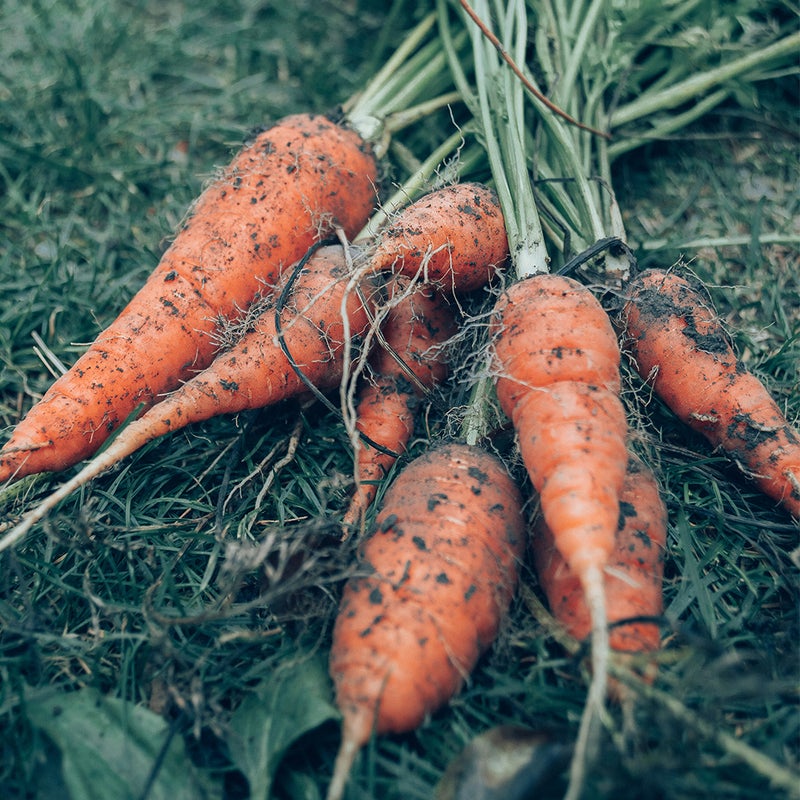 Carrots
Sow seed directly into garden beds in rows, leaving around 10–15cm between each row. As the seeds germinate, begin to slowly thin out the carrots over the next month or so. This gives you a steady supply of baby carrots, and as you remove them, you provide space for those remaining to fully mature. Eventually leave around 6–10cm between each carrot.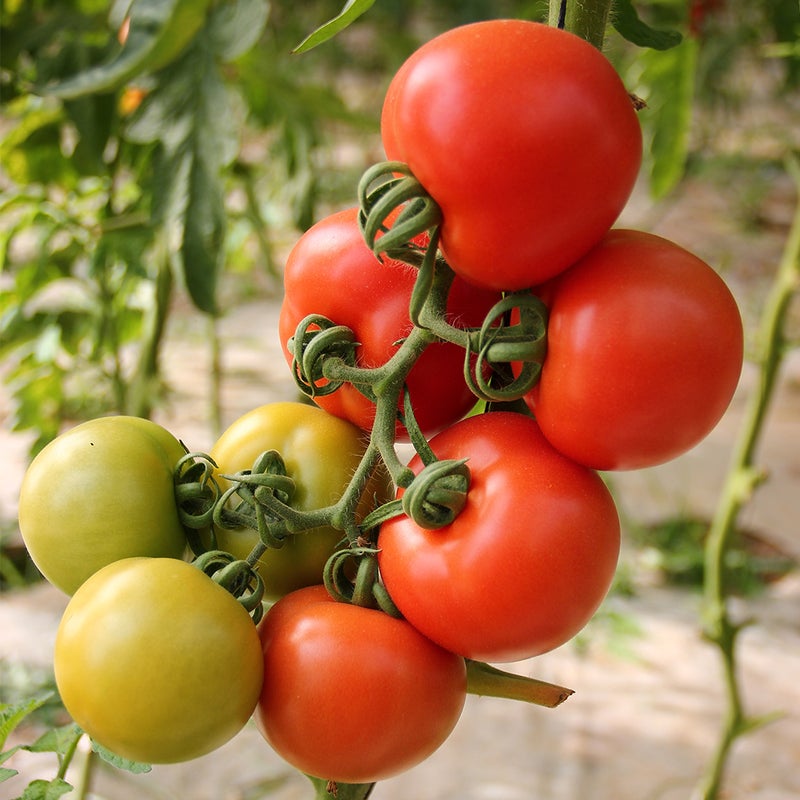 Tomatoes
Start sowing tomato seeds into seedling trays in early spring. Use seed raising mix and plant your seeds about 5cm apart, then gently spray the soil with water. Keep the seeds in a warm place until they germinate, then move them to a full sunny position when they start sprouting, making sure that the soil is slightly moist at all times. Once the plant has two to three pairs of true leaves, plant out into larger pots, or in the garden once temperatures have risen in mid-spring.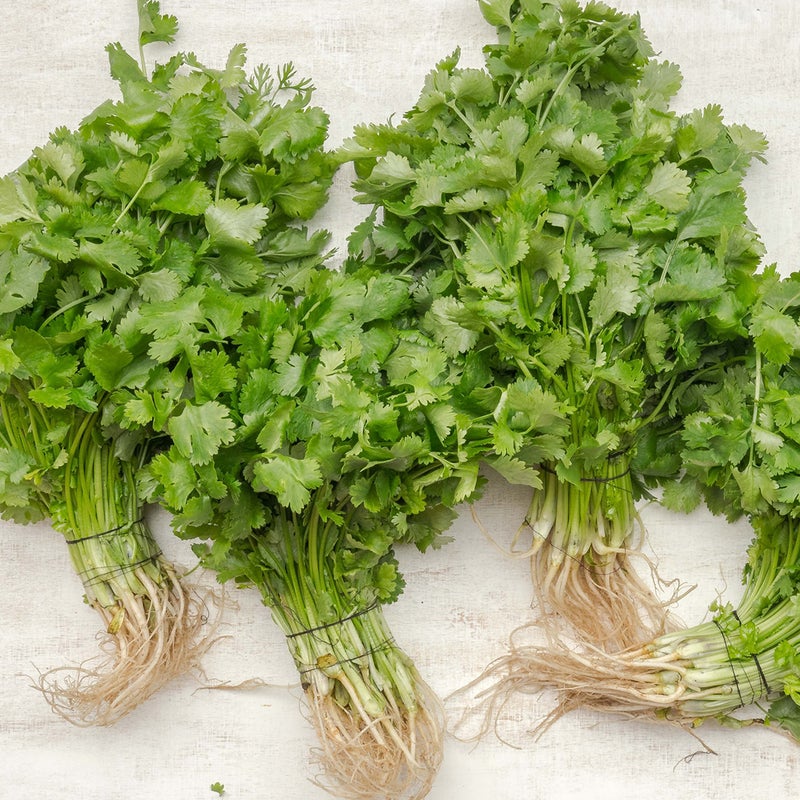 Herb Seedlings
Coriander and parsley seedlings can be planted out into the garden, or into pots, now. You will need to watch your coriander for signs of bolting when the hot weather comes and make sure it is watered and fed regularly to avoid this happening. Basil is best planted out in mid-spring once the threat of frost and cold snaps have passed. Collect the seeds at the end of the growing season to plant again next spring!
Strawberries
Plant strawberries now to ensure you have a bumper crop of ripe, juicy fruit to enjoy at summer barbecues. If you don't have a huge area available for a strawberry patch, here are some creative ideas for small-space planting and other tips for successful growing.
Strawberry Planting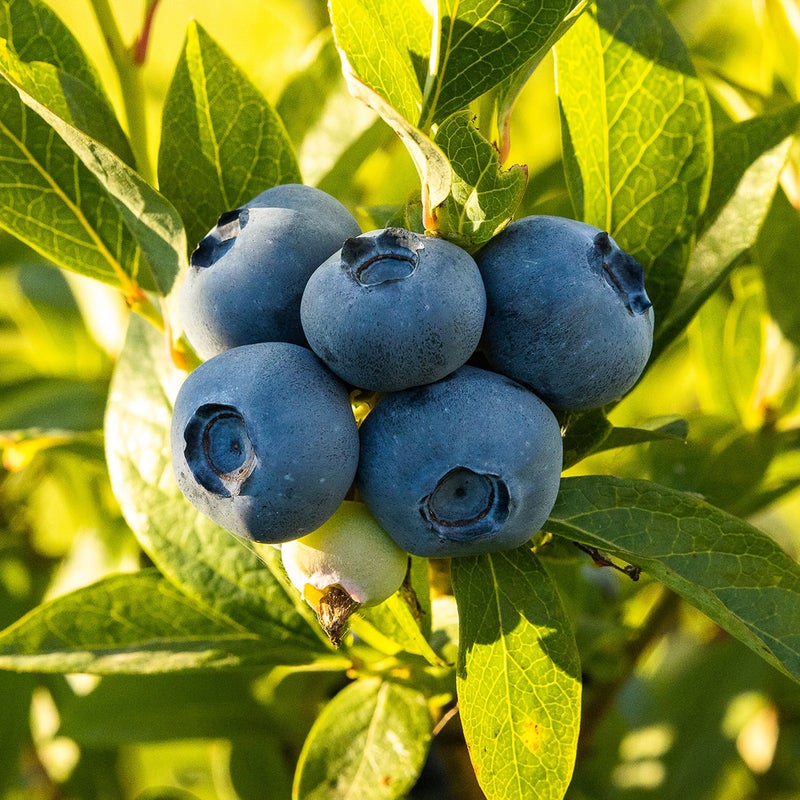 Blueberries
Blueberries are a classic favourite and are a great crop for children to help themselves to from the garden. They fruit better if you plant two different varieties (for pollination) and prefer acidic soil rich in organic matter. You can increase the quality of soil by adding compost and/or sheep pellets. Feed blueberries in spring (and again in summer) with Kings Blueberry food.
Flower Planting
Here are our top flowers to plant this spring: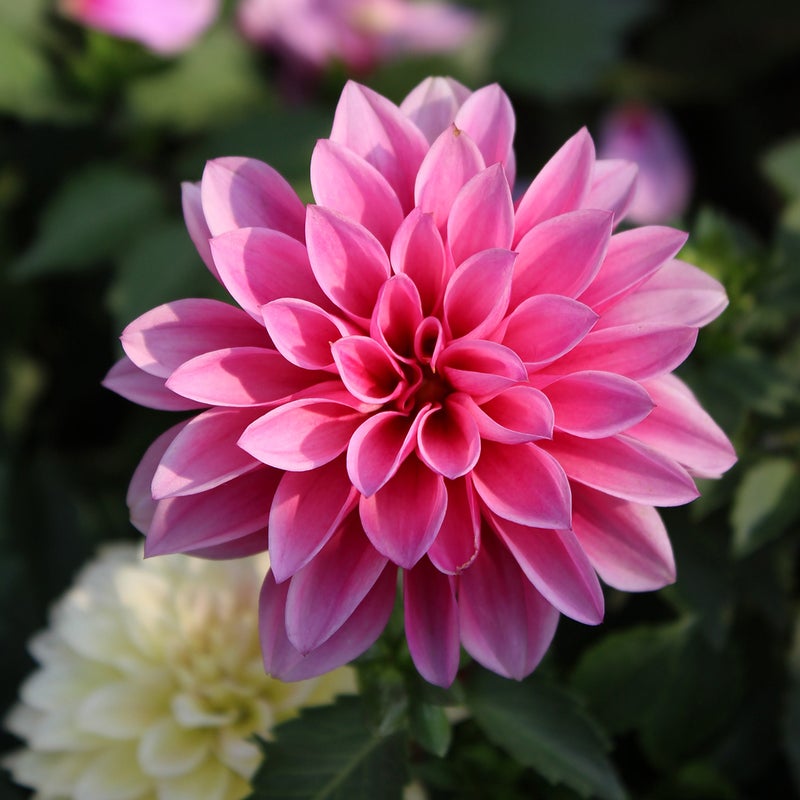 Dahlia
As daffodils are well into their blooming period in spring, you should also get your summer-flowering bulbs in the ground. Dahlias are extremely popular for cut flowers. To plant dahlia tubers, choose an area protected from wind, with morning sun and afternoon shade and moist, well-draining, fertile soil. It is tradition to plant dahlias after Labour weekend in October. Other popular flowering plants to get in the ground now include gladioli and tuberous begonias.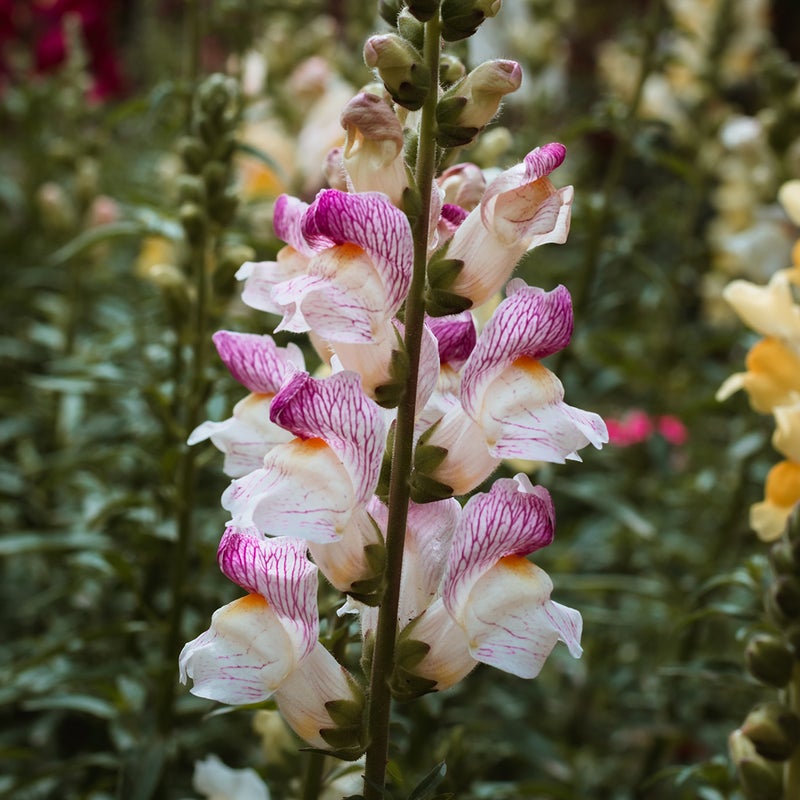 Bee-attracting flowers
Aside from looking gorgeous, many of these flowers are great for bees and beneficial predator insects (who will munch on pesky pests so that you don't have to). And some, like violas, borage and calendulas, can even be eaten in salads. Other plants and flowers that are great for beneficial insects include lavender, hyssop, thyme, rosemary, roses (simple ones with visible stamens are best), pansies, violas, calendula, alyssum, snapdragons, nemesia and lithodora. Get them in the ground now, so bees and other insects have plenty of reason to visit your garden come summer.