There is nothing quite like growing and eating your own tomatoes, and though they are annuals and will only last one year, they are fast-growing and easy-care.
Planting Calendar
Summer
Autumn
Winter
Spring
Tomatoes are best planted from mid September to early February.
Harvest In
60 - 85 Days
Tomatoes will be ready to harvest from 60 to 85 days.
Prepare
Position
Tomatoes need a warm, well-draining planting site with full sun (or at least 6 hours of sunlight daily). Keep tomatoes sheltered from the wind.
Soil
If the soil is heavy and wet, mix in Kings Pumice Sand and Gypsum Claybreaker to improve drainage. Add some nutrients before planting by digging in Kings Organic Compost and Kings Tomato Food. Tomatoes can also be planted in a large container or pot - so that more moisture can be retained, roots are given plenty of space and plants heavy with fruit can be supported. Use Tomato Mix in pots, which contains water storage granules and a slow release fertiliser for improved yield.
Plant
Tomatoes need three months of warm, frost-free weather for the fruit to mature and ripen. Tradition has it that tomatoes should be planted outdoors around Labour Weekend for best results, although with our warm climate in Auckland you can get a good crop from your plants if planted any time between early September to early February. If you are lucky enough to have a greenhouse, then the growing season can be extended from mid August to mid January. If planting grafted tomatoes, ensure that the graft is at least 1cm above the soil line.
Care
Watering
Water your plants regularly, which means watering once to twice a day at the peak of summer. Don't water the leaves, only the soil. Sprinkle SaturAid around the base of your tomato plant to channel water down to the roots.
Feeding
Tomatoes are gross feeders. As soon as the plant begins to flower they should be fed once every two weeks with Kings Liquid Tomato Food. Using a specific tomato food is important as it is high in potassium/potash, that will encourage more flowering and fruiting.
Spraying
Because prevention is better than cure it is advisable to give your plants a copper spray early in the season to prevent common fungal problems such as blight.
Beginner Tip
Try using companion plants such as basil and marigolds, to improve fruit flavour and act as a natural deterrent.
Tip
Grafted tomatoes are plants have been grafted onto a rootstock which has been bred for its outstanding vigour and resilience. The rootstock has increased resistance to many of the wilt and fungal diseases that affect tomatoes. With increased vigorous growth comes more flowers and fruit - up to 3-5 times more fruit than a traditional, seed-grown tomato plant. The grafted tomato's lateral side shoots do not need removal as the roots can supply the leaves, flower and fruit with the water and nutrients required to sustain them. When planting grafted tomatoes take into account that they are larger than ordinary tomato plants, and will need more space.
Top Varieties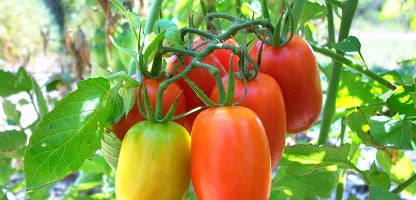 Roma
An oval-shaped variety with low acidity, great for pastas and sauces.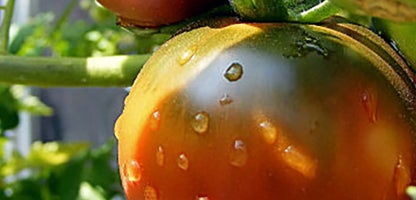 Black Krim
An heirloom variety (so save those seeds!) with a beautiful, dark skin.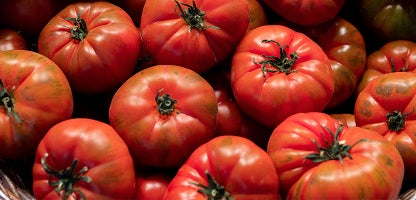 Beefsteak
A variety which produces extra large fruit that are great for burgers and sandwiches.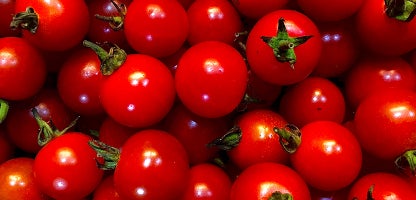 Sweet 100
Producing a large crop of small, sweet cherry tomatoes which are best eaten fresh.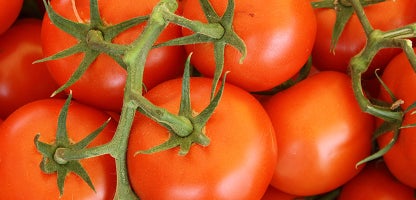 Moneymaker
Medium sized fruit, great flavour - similar to those sold in the supermarket.
What you need to Grow Well
Frequently Asked Questions
Can I import tomato seeds from overseas?
You cannot buy tomato, chilli or capsicum seed overseas and get it shipped to New Zealand as they have potential to spread disease. Always double-check with MPI before buying any seed online overseas, otherwise they will be confiscated and you could be fined.