Blackberries, Raspberries, Boysenberries and Hybrid Berries. These hardy members of the rubus family are all delicious and fairly easy to grow. Though there are definitely a few tricks worth knowing to keep them productive and under control.
Planting Calendar
Summer
Autumn
Winter
Spring
You can plant fruit all year round.
Harvest In
1 Year
Raspberries and Blackberries: Harvest from December through to May Boysenberries: Harvest from December to February
Prepare
Berry canes can grow across the country, and though blackberries tend to do a little better in a colder spot in the garden, it will still need to get enough sun over summer.
Position
Cane fruit are best planted in full sun, though they can tolerate part shade.
Soil
For best results grow your cane fruit in free-draining, fertile soil rich in organic matter.
Plant
In a Pot: While they can be kept alive in quite small pots, if you want them to be productive they need to be in a pot larger than 40L. In a larger, half wine barrel-sized pot, you can get away with planting two cane berry plants. Use Kings Container Mix when planting, as this will help retain moisture more than potting mix. To keep the canes under control, use a wire cage around the pot or bamboo poles and wire to form a structure for them to grow over. This will make harvesting and pruning your canes far easier. In the Ground: Mix in Kings Organic Compost and Kings Sheep pellets with your soil before planting. In heavier clay soils add Gypsum Claybreaker to help improve your soil structure. Avoid deep planting by planting to the same height the plants were in the pot. Traditionally, cane fruit were grown in rows along posts and wires, this helps contain the canes and keep them upright. However if you are just growing one plant you can keep it trained up a single post or use wooden stakes and wire to create a structure to keep the canes growing up. Along Wires: Plant your cane fruit in the row 45-60cm between each plant. Drive or dig a post into the ground until it is solid on either side of your row (multiple posts will be needed on longer rows). Stretch two lengths of garden wire and run between each post. Leave 60cm between each post and tension as best as you can. As your canes grow, tie them onto one side of the wire. Keep fruiting canes on one side of the wire and grow the young canes on the other side to make it easier to prune in winter. In a Smaller Space: Plant 2-3 cane fruit around a single post and tie canes in. Try to keep fruiting and new canes separate to make it easier. Or you can use a wire cage and train the canes around that.
Care
Watering
Remember to water regularly during dry periods in summer to ensure large, sweet tasting fruit.
Feeding
Feed with Kings Slow Release Citrus Fertiliser in spring, and late summer for autumn fruiting varieties.
Pruning
Fruit is borne on last year's wood and vigorous wood tends to bear the largest fruit. In winter prune out any dead, damaged or diseased wood as well as any weaker looking growth. Prune out some old growth (older than four to five years) to encourage new growth and increase vigor.
Tip
In winter, an application of Yates Lime Sulphur and Yates Conqueror Oil will help control overwintering pests and diseases.
Top Varieties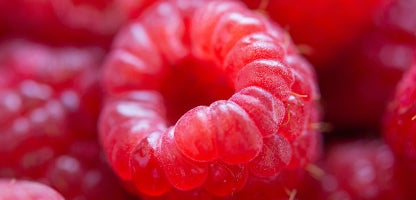 Summer and Autumn Fruiting Varieties
Raspberries Aspiring and Ivory. These two varieties fruit twice in a year, in autumn (on this year's growth) and in summer (on last year's canes). In winter, prune this year's canes back by around a third (cut back to a good bud) and remove any weak canes back right to the ground. In autumn, remove last year's canes at ground level.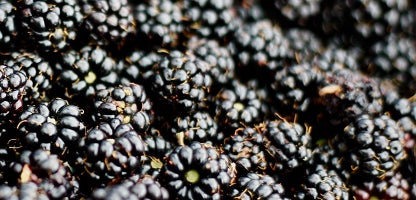 Summer Fruiting Varieties
Raspberry Ebony, Tulameen, and Waiau, Blackberry Black Satin, Boysenberry Brulee, Starlight, Hybridberry Thornless Jewel. Summer fruiting cane fruit fruits on second year canes. In autumn, cut the top 10cm off new canes, cutting back to a good bud, to encourage branching. Remove old canes after they have finished fruiting. In winter, remove any thin and weak canes.
What you need to Grow Well
Frequently Asked Questions
Can I start new plants with suckers?
Yes you can, make sure they have a few good solid roots before cutting off from the main plant.